CW9: Nine Week 1 Angles to Consider
The CW9 will take a weekly look at the 9 of the College Football games that I have interest in from an investment standpoint. I will focus on a number of factors, such as unit specific mismatches, scheduling opportunities, and discovering value in the the market perception of teams. You can follow all of my plays for Free on the SportsAction App through the App Store or Google Play.
---
Charlotte at EMU
Time:   630pm EST
Notes: These teams faced each other in 2016 with EMU winning 37-19. An 18 point victory would lead one to believe that EMU won pretty easily, but the box score paints a much different picture. The yardage battle was almost identical (357 to 356), and Charlotte even had 6 more First Downs (23 to 17). Eastern Michigan was aided by 2 Turnovers, including a Pick 6 in the 3rd Quarter.
My preseason projections make this game Eastern Michigan -10 after factoring in the EMU Home Field Advantage, which is one of the worst in football. I highlighted Eastern Michigan's Returning Production disadvantage in the Mismatch piece, but there is too much value on the current number. Charlotte is a play at 14, but I will wait to grab the hook… and hope Charlotte avoids another pick 6 this season.
The Pick: Charlotte +14.5
---
Colorado St v Colorado
Time:   8pm EST
Notes: I suggested Colorado State +7/+7.5 in a number of our previews, but I can't condone taking the Rams after the recent drop to +3.5. I recommend waiting for an opportunity in the Live market to grab the Rams +7 or better if it becomes available; if not, just sit this one out as my projections match where this spread currently sits at Colorado -3.5. With the Total of 67 on the rise, I envision a few opportunities to get a better Rams number.
Last year, Colorado embarrassed Colorado State in Week 1. The Rams were down 34-0 early in the 3rd Quarter before QB Nick Stevens threw his 2nd interception, part of an abysmal 6/20 31 yard passing performance. This is a big revenge spot for the Rams, especially for Nick Stevens and Head Coach Mike Bobo. Colorado lost a tremendous amount of talent on Defense, and more importantly, saw Defensive Coordinator Jim Leavitt depart for the same position at Oregon. The Rams have the returning production on Offense to take advantage, and should benefit from knocking the rust off in a Week 0 game against Oregon State. I have preseason money on the Rams +7.5, but I will also look for additional side (and possibly some Over) action Live if the market presents some valuable opportunities. I will pay extra attention early on to Colorado State's Offensive Line before I make an additional move since Ben Knox is listed as Doubtful.
The Pick: CSU +7 or better live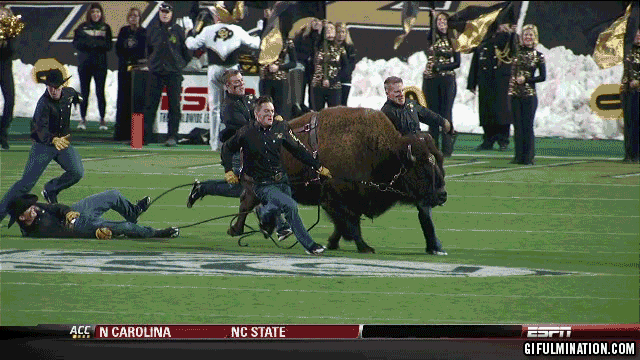 ---
Michigan v Florida
Time:   330pm EST
Notes: Who isn't suspended from the Gators roster this weekend? 17 players on the active roster are listed in the Injury/Suspension report; Martez Ivey is the only starter listed as probable on that list. Star WR Antonio Callaway's suspension was a huge hit to the Gators Offense (and Special Teams) which contributed to the spread correction from +2.5 to +4. Most of the other suspended players may not be starters, but they were going to provide valuable depth. My projection for this game was initially pk. After considering the impact of the suspensions, I moved my number by a point in favor of Michigan. The current number of 4/5 for the Gators has plenty of value.
One of the big questions with Florida is at Quarterback. The Gators named Feleipe Franks as starter over Notre Dame transfer Malik Zaire. Is this more of a signal that Zaire did not produce in camp and struggled grasping the playbook, or is this more of a positive statement about Franks leading this Offense? Michigan also has many unknowns leading into this game as they just released their depth chart for the first time, which features a plethora of talented, but inexperienced players. With Florida, you get more of a known commodity with their stellar Defense and Special Teams. The Total, set at 43, signals that points should be at a premium; this makes the +4/5 even more valuable. I'll take the points in what should be one of the most intriguing games of the weekend.
The Pick: Florida +5
---
Troy at Boise State
Time:   3:45pm EST
Notes: The debate in most of my Mountain West Conference discussions centered around Boise's slide from a WAC/MWC kingpin and Fiesta Bowl Champ, to now no longer being a national threat. Is this a reflection of an upgrade in talent and coaching in the Mountain West, or is Bryan Harsin not living up to the bar set by previous Boise Head Coaches? It could be a combination of both, and we should see more of the same in 2017 starting in Week 1 when a Sunbelt leader comes to the Smurf Turf.
Troy comes in with a proven coach (Neal Brown) and plenty of Returning Experience from a 2016 team that almost beat eventual National Champion Clemson. The Trojans return all of their weapons offensively, and should be able to throw all day on a Boise Defense that lost a number of 2016 personnel in the back 7. If Troy can establish a run game in the trenches, this should be a very long day for the Broncos. Boise's QB Brett Rypien will get his numbers, but Troy should keep up against a Boise Defense that ranked last in the nation in creating Havoc. Take the points and sprinkle some on the ML.
The Pick: Troy +11 and +350 ML
---
UMass at Coastal
Time:   7pm EST
Notes: From the Blue Turf to the Teal Turf, UMass travels to Coastal Carolina after having a game taken away from them in the last minute during Week 0 in their home opener against Hawaii. UMass Season Win Total Under backers know this is a spot the Chants need to show up. The biggest news from Coastal this offseason was Joe Moglia's health. The long time CCU Head Coach stepped away for a 5 month sabbatical with Offensive Coordinator Jamey Chadwell taking the reigns. While there isn't much change schematically, Chadwell still needs to address the glaring question at QB. As many as 6 players could potentially line up under Center for the Chants.
I have this game projected at Coastal -3, and this steam in the UMass direction oddly feels like Week 0. Even though I mentioned the UMass Returning Production advantage in a previous Mismatch article, I am scooping +2.5 with the Home Dog who should be extra motivated seeking their first win as an FBS member. I am grabbing this now as I don't expect a move to 3.
The Pick: Coastal Carolina +2.5
---
Florida State v Alabama
Time:   8pm EST
Notes: The pinnacle game of Week 1 provides us with the chance to bet one of the best teams in the nation as a 7 point underdog on a neutral site. Florida State features one of the best secondaries in the nation, including Heisman hopeful Derwin James, who returns from his 2016 injury. Alabama will not face a better Defense all season, unless these teams meet again in the College Football Playoff.
On the flip side, Alabama brings in a new Offensive Coordinator, Brian Daboll, who has no play calling experience. Saban has commented numerous times that he wants to return to a smash mouth ground game so I am interested to watch how these two work together early on in the season. The line over the past few weeks has seen waves of money on both sides. I have settled in with a side on Florida State with no intentions of adding in-game. With the mention of a slower than usual pace, I also suggest a 1st Half Under at 24 or better. Both of these teams should feel each other out early, with a potential flurry of offense in the 2H after 2 of the best halftime coaches in the nation make their adjustments.
The Pick: FSU +7, 1H Under 24
---
Arkansas St at Nebraska
Time:   8pm EST
Notes: It was a tale of two seasons for Arkansas State last year. They started 0-4 in 2016, including a loss to FCS Central Arkansas. After the terrible start, Arkansas State went 8-1 the rest of the season. Their slow start last year did cause me to hesitate with this pick, but this is more of a Cornhuskers fade, which will be a common theme in 2017.
My projections make this game Nebraska -9, so 14 and the hook is worth an investment. The key stat to watch for is Explosive plays. While Arkansas State's Offense ranked in the Top 25 in 20 and 30+ plays per game, the Nebraska Defense ranked outside of the Top 100 in Adjusted Sack Rate and 60th in Explosive Plays allowed. I expect Arkansas State to sit in the pocket and make large gains when needed to keep this contest close throughout.
The Pick: Arkansas State +14.5
---
BYU v LSU
Time:   935pm EST
Notes: Inside the advanced stats, this was a great sport to get BYU. Their Defensive Efficiency, Rush statistics, and limiting Explosiveness makes for a great matchup against the LSU rushing attack. The game against Portland State played perfectly into the public perception that BYU will not be very good this year. A closer look at the drive log showed a vanilla attack that gave no information away for LSU preparation.
While Matt Canada comes in as the new Offensive Coordinator, he will need to improve LSU's Completion Rate and 20 yard passes per game (LSU ranked almost last in FBS). BYU's ability to limit Explosive plays and stop Derrius Guice will put this LSU passing game on the spot. I project this number as LSU -11 so will make a small investment on BYU +15.
The Pick: BYU +15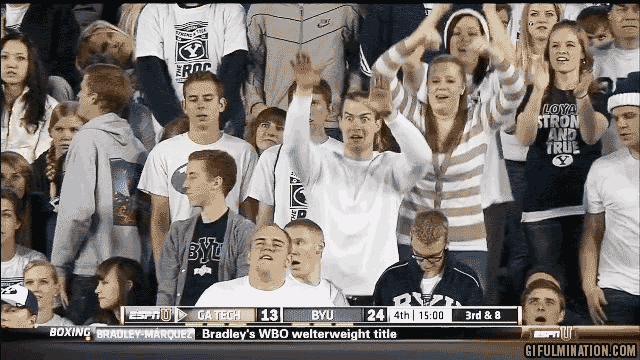 ---
WVU v Virginia Tech
Time:   730pm EST, September 3rd
Notes: Where is the chalk in this article? If there is one Favorite I am taking this weekend, it's Virginia Tech. While Josh Jackson has been named QB for the Offense, it's the Hokies Defense that gets the spotlight in 2017. They return almost everyone from a unit that was in the Top 20 in Completion Rate, IsoPPP+ (Explosiveness), Stuff Rate, Average Yards 3rd Down, and many other advanced metrics. In summary, this Virginia Tech Defense is very good.
The public perception is that Florida transfer Will Grier will take over at Quarterback and this West Virginia offense will just keep rolling. However, the Mountaineers have been gutted on the Offensive Line and at Wide Receiver. I like backing teams in Week 1 who have an experience advantage in the trenches, which the Hokies certainly will have on Sunday.
The Pick: Virginia Tech -4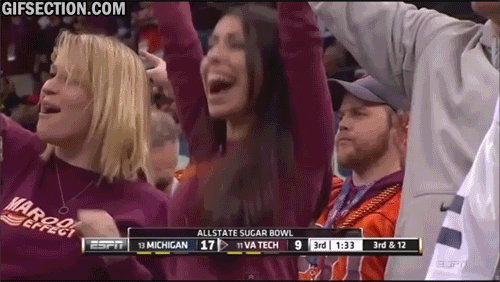 Good Luck in Week 1! Look out for the second installment of CW9 next Friday and each Friday thereafter through the end of the season.
Be part of the Action
Download the Sports Action app at the App Store or Google Play now.