Big 12 Conference To Begin Early Media Rights Talks With ESPN, FOX
Credit:
Ray Carlin/Icon Sportswire/Corbis/Icon Sportswire via Getty Images. Pictured: The Big 12 logo.
The Big 12 will begin initial talks with ESPN on a new media rights deal as early as next week, while discussions with FOX are expected to start after Labor Day, sources told Action Network.
The Big 12 announced Wednesday it would start early negotiations on its new media rights deal, which would begin in 2025. The Big 12's current Grant of Rights expires in 2024. Entering early negotiations could put the Big 12 and Pac-12 on a direct collision course.
"It is an exciting time for college athletics, and given the changing landscape, we welcome the opportunity to engage with our partners to determine if an early extension is in the best interest of all parties," Big 12 commissioner Brett Yormark said in a statement Wednesday. "The Big 12 has enjoyed a fantastic relationship with its multi-media rights holders and I look forward to having these conversations."
The Pac-12's media rights deal expires in 2023. The Pac-12 is in the process of trying to secure a new deal, starting in 2024 — the same year USC and UCLA leave for the Big Ten.
Despite the loss of USC and UCLA, Pac-12 commissioner George Kliavkoff said at the Pac-12's media day he believed his league had an advantage over the Big 12 because of the timing of each conference's media rights deals.
"We are in the enviable position," Kliavkoff said last month, "of being next to market after the Big Ten."
That's not the case anymore.
"This is an incredibly smart move of the Big 12 to go a year early," an industry source said. "Especially with the uncertainty of conference realignment — specifically how more Big Ten expansion would impact the Pac-12."
With ESPN and FOX agreeing to initiate early Big 12 discussions, the Big 12 can now give potential new members from the Pac-12 specific numbers on its new media rights deal. It would allow any Pac-12 schools to compare the revenue numbers if they joined the Big 12 or remained in the Pac-12 without USC and UCLA and any other teams that left for the Big Ten.
---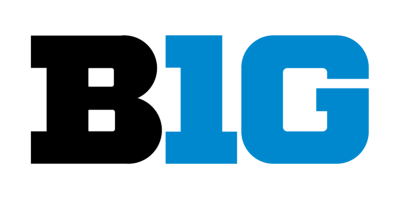 How Big Ten Expansion Impacts Big 12, Pac-12
Last month, sources told Action Network the Big Ten wasn't done expanding and was targeting the Pac-12's Oregon, Washington, Stanford and Cal, plus independent Notre Dame. Action Network reported last week Oregon had preliminary discussions with the Big Ten in Chicago to determine if the Ducks were compatible with the Big Ten.
Big Ten commissioner Kevin Warren also recently told HBO Real Sports he could foresee the Big Ten expanding to 20 teams.
That's what makes the Big 12 and Pac-12's pursuit of new media rights deals so intriguing because both leagues currently are partners with ESPN and FOX.
That raises two key questions:
How much will FOX have available after signing a seven-year, $7.5 billion media rights deal with the Big Ten? ESPN was not part of the Big Ten's package.
With possible pending Big Ten invitations, how motivated will Oregon, Washington, Stanford and Cal be to sign a new deal that sources said is expected to be for five or six years?
If Oregon, Washington, Stanford and Cal leave the Pac-12 for the Big Ten before signing a new media rights deal with the Pac-12, the Big 12 is expected to target Arizona, Utah, Colorado and Arizona State from the Pac-12, sources said.
The potential addition of Pac-12 schools to the Big 12 would bring even more value and stability to the conference, industry sources said, despite losing Texas and Oklahoma to the SEC in 2025.
Last month, Kliavkoff told Action Network he was confident the Pac-12's remaining members would sign a new Grant of Rights.
"They'll sign as soon as I have a deal in front of them that they want to sign up for," Kliavkoff said.
The Pac-12 has yet to finalize its new deal.
---
More from Brett McMurphy
How would you rate this article?
This site contains commercial content. We may be compensated for the links provided on this page. The content on this page is for informational purposes only. Action Network makes no representation or warranty as to the accuracy of the information given or the outcome of any game or event.