Big 12 Focused on BYU, Cincinnati, Houston & UCF for Expansion, Could Receive League Invite This Month
Credit:
Tim Warner/Getty Images. Pictured: Big XII Conference logo.
BYU, Cincinnati, Houston and UCF have emerged as the Big 12's expansion choices and the league could extend official invitations by the end of this month, sources told The Action Network.
"The league has decided to focus on those four and right now no one else is being targeted," a source said.
BYU, Cincinnati, Houston and UCF Could Join Big 12 Before Oklahoma & Texas Leave
The four schools potentially could join the league even before Oklahoma and Texas leave for the SEC, a source said. OU and Texas are contractually obligated to remain in the Big 12 until June 30, 2024. However, the Sooners and Longhorns could leave earlier by paying a higher exit fee or reaching a settlement with the Big 12.
It is unknown if the Big 12 adding more teams — while OU and Texas are still league members — would allow the Sooners and Longhorns out of their contracts before 2024, an industry source said.
Big 12 bylaws require members to provide at least 18 months' notice to leave and pay two years of revenue distribution, about $80 million for each school. To join the SEC a year early before the 2024 season, Oklahoma and Texas would need to provide notice to the Big 12 by this December.
As far as its new league members, the Big 12 prefers to add all-sports members and not football-only members, a source said.
"There's no definitive date (when the official invites would be extended), but I think it's better it happens in September, rather than later on," a source said. "Particularly with those four (BYU, Cincinnati, Houston, UCF)."
BYU is Big 12's Top Target, Sources Told The Action Network
BYU is the Big 12's clear-cut top choice, sources said. Because the Cougars are an independent in football, adding BYU "could be less complicated, but they have a lot of future scheduling contracts (they would have to figure out with other schools)."
BYU is a member of the West Coast Conference in its non-football sports.
Sources said it's possible BYU could join the Big 12 as early as the 2022 season and then the three American Conference teams — Cincinnati, Houston and UCF — may not join until a year or two later.
For Cincinnati, Houston and UCF to leave the AAC, they must provide 27 months' notice and pay a $10 million exit fee. However, UConn was able to leave the AAC with only 12 months' notice and paying a $17 million exit fee.
Other schools have reached settlements to leave other leagues early in the past few rounds of conference realignment, without fulfilling their contracted exit requirements.
"I see this all happening sooner, rather than later," a source said.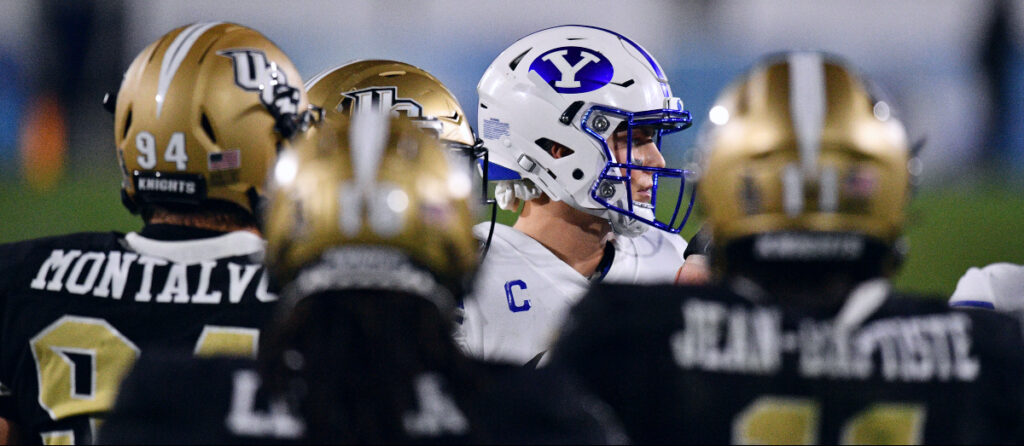 ---
Boise State, Memphis, SMU & USF Were Also Considered
After BYU, Cincinnati, Houston and UCF, the next four schools that previously received the most consideration from the Big 12 were Boise State, Memphis, SMU and USF, sources said.
Although several other schools contacted the Big 12 about potential membership, no other universities other than those eight were seriously considered, a source said.
The most important factors the Big 12 is considering for its expansion candidates are "TV audience, football relevancy and certainly market size is a factor," a source said. "Men's basketball brand also is extremely important. The Big 12 is one of the best — if not the best basketball league in the country."
The Big 12's decision was based "75 percent on (the school's) football success and 25 percent (men's) basketball," a source said.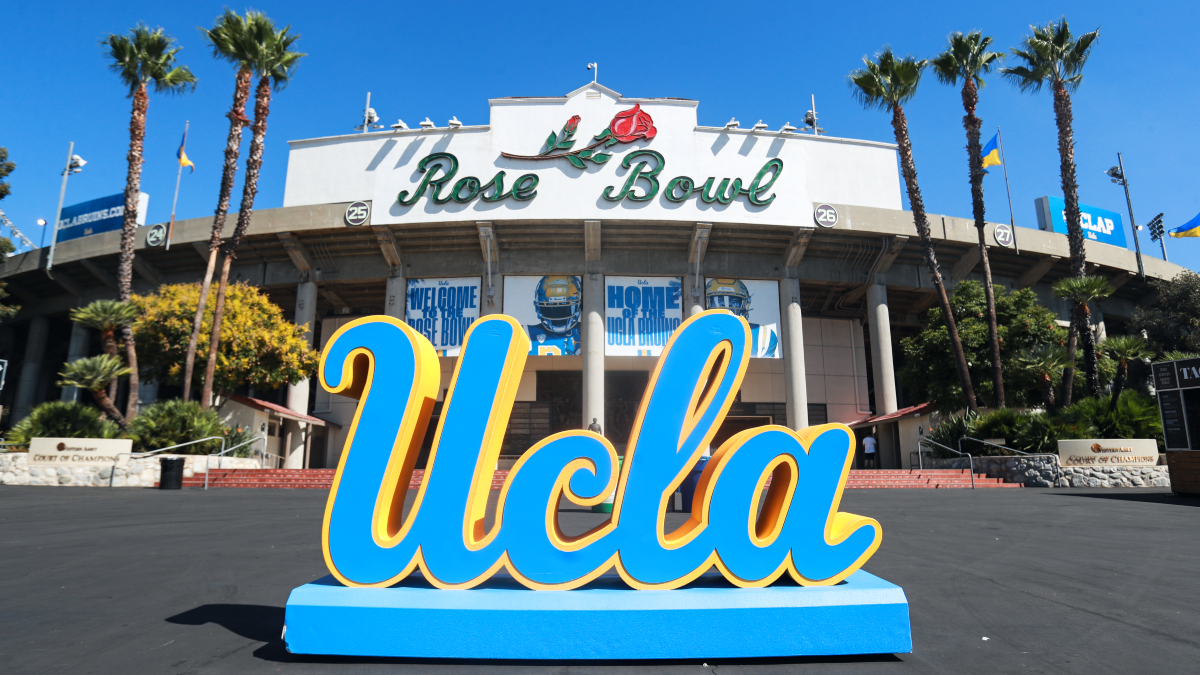 Collin Wilson's Saturday Week 1 CFB Betting Card
---
On Thursday, The Athletic initially reported BYU, Cincinnati, Houston and UCF had been seriously discussed as Big 12 expansion candidates.
"There is no definitive date (when the invitations would be extended)," a source said. "Do we take all four at the same time or BYU first and the others later? That's something that must be determined. There are no easy answers."
A source said the Big 12 adding eight schools to get to a 16-team league is not a realistic possibility.
Adding only two schools — for a 10-team league without Oklahoma and Texas — "is not likely," a source said. "Given BYU's circumstances as a (football) independent, it puts them as the clear-cut No. 1 option. Having to pick just one other school out of the other three (for a 10-team league) is too close to call right now. It would not be an easy decision. Plus, I think, 12 is the right number for us."
For additional resources on college football, refer to our NCAAF projections, futures, odds, and picks to make informed bets.
How would you rate this article?
This site contains commercial content. We may be compensated for the links provided on this page. The content on this page is for informational purposes only. Action Network makes no representation or warranty as to the accuracy of the information given or the outcome of any game or event.