What's Next for Big Ten? Commissioner Kevin Warren Talks Possible Expansion, College Football Playoff
Credit:
Michael Hickey/Getty Images. Pictured: Kevin Warren.
INDIANAPOLIS — Big Ten commissioner Kevin Warren told Action Network there are "a handful of schools" besides Notre Dame that would add value as future Big Ten members.
The schools being considered by the Big Ten, sources told Action Network, are Notre Dame, Oregon, Washington, Stanford, Cal, Miami and Florida State. Warren would not comment on specific schools as potential members.
"When I say add value: value is important, but I just look at the fit," Warren told Action Network Tuesday at Big Ten Media Days. "A fit has to be there academically, has to be there athletically. All those things are really important. There are a handful of schools that potentially could add value to us, but I'm so focused right now that we welcome USC and UCLA to our conference in 2024 with open arms."
Warren said he was proud that USC and UCLA are AAU (Association of American University) members but also said being an AAU member is not a requirement for a potential future member.
"Literally every Power Five conference school not in the SEC has reached out to the Big Ten," a source said about schools wanting to join the conference. "University presidents, athletic directors, senior women administrators, you name it."
---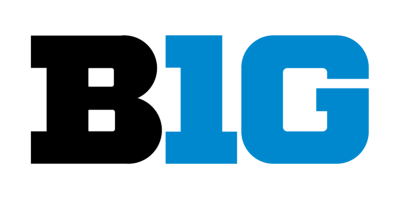 What's Next for Big Ten Expansion?
As far as a timetable and number of teams the Big Ten will add, that is unknown.
"It could be two months to two years," another source said. "There could be an odd number, and there are not any specific number of teams."
In his opening statement to the media Tuesday, Warren was not shy about the Big Ten's future plans.
"Regarding expansion, I get asked every single day, 'What's next?'" Warren said. "It may include future expansion, but it will be done for the right reasons at the right time with our student-athletes, academic and athletic empowerment at the center of any and all decisions that we will make regarding any further expansions.
"We will not expand just to expand. It will be strategic. It will add additional value to our conference, and it will provide a platform to even have our student-athletes be put on a larger platform so they can build their careers but also that they have an opportunity to grow and learn from an education and from an athletic standpoint.
"Where does expansion go? I don't know. There are two types of people in the world: that they look at change as it's a problem, or they look at change as an opportunity. And I'm one of those individuals that when change occurs, I get excited about it."
---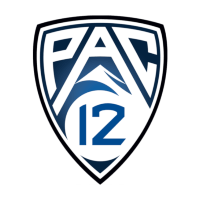 Will Conferences Raid Pac-12?
Since the announcement of USC and UCLA to the Big Ten on June 30, Warren said he has not spoken with Pac-12 commissioner George Kliavkoff. Warren said his office is scheduling a call for him with Kliavkoff after Friday's Pac-12 media day.
The "historic alliance" announced between the Big Ten, Pac-12 and ACC didn't even last a year before the Big Ten raided the Pac-12 for USC and UCLA.
"We're in a five-year period of transformation," Warren said. "Just because these are some of the moves on the front end of the transformation, we won't really know that until we get toward a conclusion. I think over the next couple of years, it will settle down — the movement between conferences. How many are there? How many are not there? The structure will become clear."
If the Big Ten adds more Pac-12 teams, the Big 12 could pursue Arizona, Arizona State, Colorado and Utah from the Pac-12, sources said. Warren said he has developed a close relationship with new Big 12 commissioner Brett Yormark.
Ironically, both Warren and Yormark's leagues could take teams from the Pac-12. So, if the Pac-12 were no longer a power league, a key question immediately jumps out: Could the Rose Bowl actually pivot in the future to a Big Ten-Big 12 matchup?
As for Warren's "five-year transformation period," he's unsure how many power conferences will remain.
"That is a question that remains to be seen," Warren said. "Think of how much more we know today than we did a year ago. Then think a year from now. It will become crystal clear as far as what is the right fit. The market will dictate where things should settle."
One Big Ten coach has an idea of how those things will settle.
"We know how this ends," the coach said. "Twenty or more teams in the Big Ten, 20 or more teams in the SEC. One televised on Fox. One on ESPN. Just like the NFL. And then you have your Big Ten-SEC playoff for college's Super Bowl.
"Then the six-win teams will play in a Tampa bowl, the seven-win teams will play in Orlando. That's where we're headed."
Regarding the future of the College Football Playoff, Warren said he is 100% supportive of an expanded playoff but favors automatic bids to Power Five conference champions.
"There should be some difference for conferences who win their conference championships," Warren said. "There has to be a reward for winning the conference. Our student-athletes focus so much on the season, I think that's important. They have to get some credit for that. It makes the end of the regular season really important."
Warren added with an expanded playoff, whether it's eight, 12 or 16 teams, that "I don't ever want to get to the point where a committee chose (all the teams) that go to the College Football Playoff."
---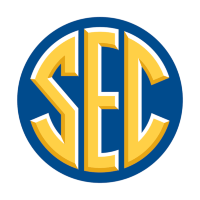 Competition With SEC Rages On
Last week, SEC commissioner Greg Sankey said the SEC "would be fine with no AQs (automatic qualifiers)" regardless of the size of the playoff. The SEC has always said it wants the highest ranked teams in a playoff and is not in favor of automatic qualifiers for conference champions.
When I spoke with Warren, I asked him if he noticed the not-so-subtle shots taken at the Big Ten by SEC commissioner Greg Sankey last week. Sankey referenced the SEC's members are in "contiguous states" and "there's no sense of urgency in our league. No panic in reaction to others' decisions. We know who we are. We're confident in our collective strength."
Warren said he noticed Sankey's remarks.
"I did," Warren said, laughing. "Greg and I were both trained well by (former SEC commissioner) Mike Slive (Slive hired Warren out of Notre Dame law school). I know Greg's head fakes."
One Big Ten athletic director echoed Warren's philosophy regarding the Big Ten's future.
"This is chess, not checkers," a Big Ten athletic director said. "We have to do what's best for us. The old days of college athletics are gone. Checkers is over. The old days of college athletics is over. This is a business."
I mentioned to Warren it's apparent the Big Ten is not messing around anymore. The league will do what's best for the Big Ten Conference.
"We're not messing around," Warren said. "This is how we got in this position. I don't want to be Sears and Roebuck."
---
More from Brett McMurphy
How would you rate this article?
This site contains commercial content. We may be compensated for the links provided on this page. The content on this page is for informational purposes only. Action Network makes no representation or warranty as to the accuracy of the information given or the outcome of any game or event.