Marky's CFB Week 1 Forecast: Expect a Hot Start to the Season
Credit:
Mark J. Rebilas-USA TODAY Sports. Detailed view of the helmets of Arizona State Sun Devils players as they line up during the teams spring game scrimmage at Sun Devil Soccer Stadium.
A handful of games is expected to have winds of at least 10 mph, but none is currently expected to reach the next echelon of 15+ mph winds.
With warm summer temperatures still enveloping most of the country, 30 games this weekend are forecasted to be at least 85 degrees at kickoff.
Using our Bet Labs database, we look at how bettors can take advantage of hot, windy weather in Week 1 of the college football season.
Ah, college football. My favorite sport. Much like baseball, college football can be affected by the weather, especially when it's windy or the temperature is toward one of the poles.
With that said, I've gone ahead and documented each of the games that are forecasted to have average winds of at least 10 mph or temperatures averaging at least 85 degrees.
Whipping Winds
This week has a handful of games with winds over 10 mph. However, as it currently stands, none of those is truly all that windy.
Every one of the 14 games with projected winds over 10 mph are between 10-13 mph. Historically, the under has hit in more than 54% of games with winds over 10 mph.
Over/unders are moving quite a bit in both directions — partially because some lines have been out for weeks. Week 1 is certainly different than all of the others, as folks have tons of time to speculate on how games will be played.
Certainly the weather forecast was not factored into bets placed last week, even if bettors are familiar with the Farmers' Almanac.
Hot, Hot Heat
It's a steamy one. Just last week I thought that fall, or autumn as some people feel the need to call it, had arrived early. I was wicked wrong. It's been a scorcher all week, and it'll be hot at plenty of stadiums this weekend.
Historically, overs have hit at just below 55% when the temperature is at least 85 degrees and nearly 59% when the temperature touches 90 degrees.
In all, 30 games are forecasted to be popping off at least 85 degrees, and four are projected to hit 90. With some games right at 85 degrees and several others right below 85, I'd definitely keep an eye out right before the games kick off to see if the thermometer has fluctuated at all.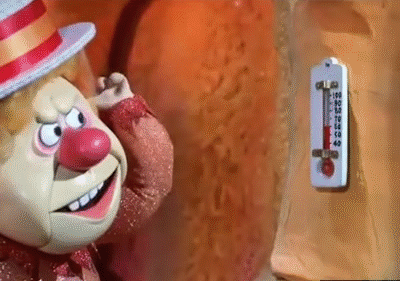 Note that a few of the games are both hot and windy, so you may want to cancel those out if you plan on betting based on the weather.
The over record for games with 85+ degree heat and 10+ mph winds is just 43-40-1.
How would you rate this article?