50 Days, $1.1 Million in Winnings and One Wild Ride: A Day Inside the 'Parlay Patz' Phenomenon
Credit:
Ben Patz. Pictured: Ben Patz
NEW JERSEY — It's 3 p.m. ET on Sunday afternoon and Ben Patz is sitting in the corner of a VIP section inside the FanDuel Sportsbook at the Meadowlands.
There's yelling and screaming all over the sportsbook as bettors are living and dying with their every dollar. But Patz is showing very little emotion, even though he probably has more money at risk than most of the bettors on the floor.
You would never know he had $40,000 on the line in a five-team parlay. And certainly no one here knows him, save for a few sportsbook executives who one day hope to attract some of his business.
Who is Ben "Parlay" Patz? He's a 23-year-old kid who has become the latest fascination of the gambling world, amassing more than $1.1 million in gross winnings via parlays — often seen as the sports gambling world's version of the lottery — in less than two months.
Patz has stayed away from including spreads within his parlays almost entirely, instead opting to back big moneyline favorites.
It may not be a sound strategy over the long-term, but it seems to be working for Patz, who just landed at nearby Teterboro Airport after chartering a jet to take himself and three friends to the British Virgin Islands at a timeshare program he purchased with some of his gambling winnings. A private chef made them food.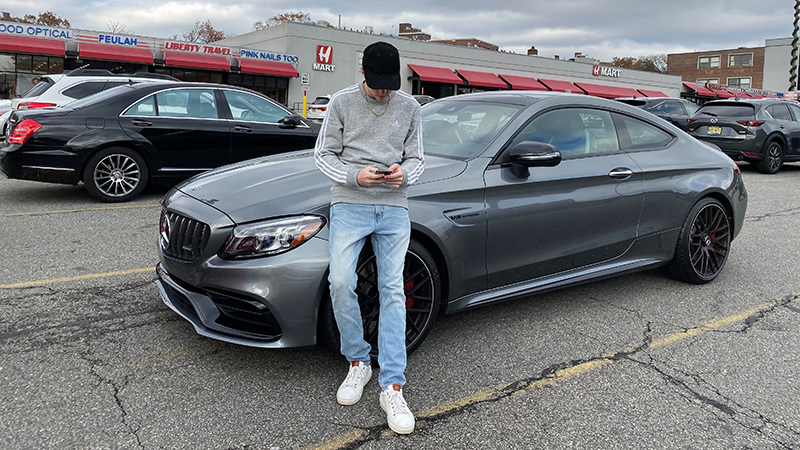 ---
IT'S FEBRUARY 2015 and Ben Patz has tuned out. He's months from graduating high school and he wants to fill his time by trying his hand at gambling.
"My dad bet horses, but really didn't talk about it in front of us," Patz said. "He did brag that one time when his $20 exacta won him $900."
So here he is sitting at Calculus class at Justin Siena High School in Napa, Calif., and he's betting. Having just gotten approval for an online account at an illegal offshore book, he's in class with his laptop open hoping the couple bucks he bet on Serena Williams comes through.
It does.
He takes that money and rolls it over into something he doesn't understand. Not quite sure what he's doing, Patz accidentally live bets that Roger Federer is going to break his opponent's serve in the next game. The odds were +100.
"I thought it was a bad line," Patz said. "I didn't realize it was a prop and he had to break right there."
Federer, somehow, does.
Patz bets for two years of college at St. John's — his record was nothing special, he notes, aside from a 12-team parlay that should have paid out $75,000. He was only able to get $12,000 out, as the illegal book never fully paid him out. He eventually lost his entire bankroll.
Patz then went to Paris to study abroad and pretty much stopped betting, cold turkey. He concentrated on his schoolwork, got admitted into Columbia University and moved to New York City this fall.
On Oct. 10, Patz deposited $500 in an account at William Hill in New Jersey. He worked his way up to bet his first big parlay — an $1,800, 15-leg play that yielded him $237,200 on Oct. 27.
"When the last leg came through, I was screaming," he recalled.
Over the next seven weeks, he continued his streak, with four parlays that each netted him at least $100,000, including one on Nov. 17 that $326,000 to his bankroll.
"As time has gone on, I've gotten less emotional," Patz said.
In early December, Patz watched games at the Oceans Resort in Atlantic City. On back to back days, he won $183,892 and $116,620.
"If you saw me watching the games, you would have no clue which teams I needed," he said.
---
IT'S LATE NOVEMBER and there's a battle on social media.
A huckster is telling the world that he's Parlay Patz and he's selling his picks on Twitter. Ben Patz files an impersonation report to the social media site. But the pick-seller does the same. Somehow, Twitter decides that the "real" Parlay Patz is the fake one. He gloats about his win and taunts this reporter, who alerts his Twitter followers about the fraud.
Not so eager to tell the world about his exploits, but certainly a child of his generation, Patz makes a new Instagram account and, for transparency-sake, an Action Network account where he enters his picks.
"Maybe it's good I couldn't get a Twitter account," he says. "Because I'd probably go back at people. At the end of the day though, my life has improved because of the techniques I've used that have won me all this and what anyone has to say about it doesn't really change that."
He has seen plenty of his haters.
Many say he, of course, doesn't talk about his losses, which he actually does freely.
Patz has showed us his $1.16 million in winnings on parlays in 50 days. He has also shared his $342,000 in losses, including the one he lost Sunday to the tune of $40,000, as two of his five legs busted with the Raiders and 49ers unraveling late.
There's a twitter user named Matt Schmidt (@schmidtburgh), who judging by his timeline is a gambler, who makes up fake losses for Patz.
"He also lost on Jets/Balt over that was in a 7-team parlay. Guy also lost 75K on two parlays last week," Schmidt tweeted.
"I only bet moneyline on my parlays," Patz responds, smiling. "I don't bet on totals."
Patz admits he finds it funny how #GamblingTwitter wants to paint a narrative that he never admits to losing.
"Of course I lose," Patz said. "And I don't claim I'm better at this than anyone else."
Patz knows better than to think he's figured this whole gambling thing out. And he surely doesn't think he's invented anything novel.
"I've done well," he says. "But my sample size isn't large enough."
SINCE MOBILE BETTINGstill is not legal in New York, Patz drives his new Mercedes C63 coupe from Manhattan over the George Washington Bridge and stops in the same Korean supermarket parking lot to make his bets.
Despite having 20 choices of sportsbooks to bet with Patz has been exclusively gambling with William Hill, which — at more than 120 sportsbooks — is the largest aggregate operator in America. In New Jersey, it's third in market share behind FanDuel and DraftKings.
The association happened by accident. Patz was a tennis bettor first and got conditioned to William Hill because their European-base led to them listing lower-level tennis events that he liked to bet on.
He has been approached by other books who want his business, but for now, William Hill hasn't given him any reason to change. When he places a bet, it's confirmed by a customer service rep named Alex, who makes sure everything has gone through.
"Any time I've asked to wire money, it happens quickly," said Patz. There's only one limit they've put on him: The highest single payout any of his parlays can be is $499,999.99.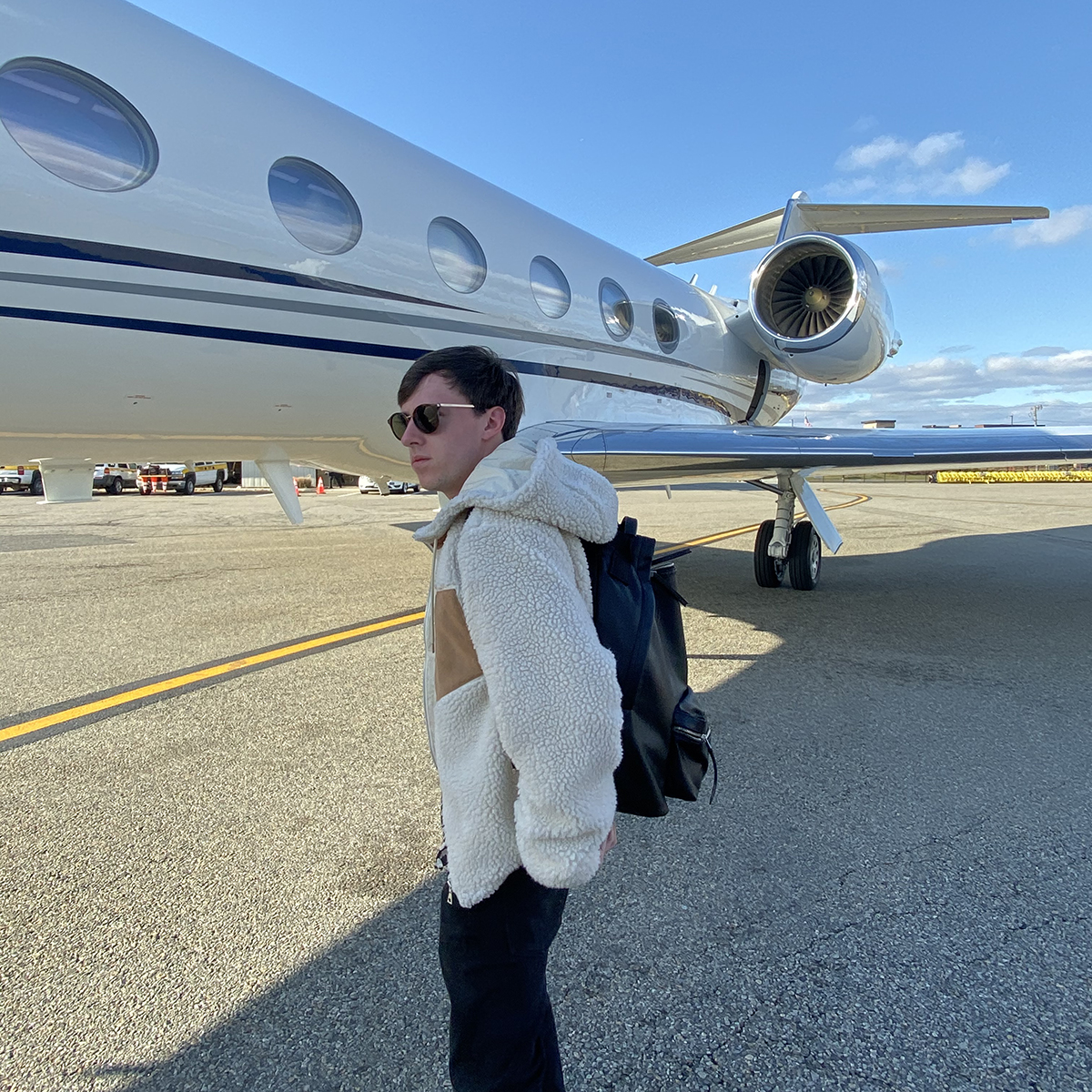 ---
PATZ TRAVELED BACK to his uncle's cabin in the Sierra Nevada Mountains for Thanksgiving. That's when it happened.
His mother saw his brand-new iPhone 11 Pro and wondered if he used her credit card to buy it.
He had to confess. He told her he had been gambling, had won a lot of money and made some purchases with his winnings.
"She didn't like it," said Patz, mentioning for the umpteenth time that his gambling is self-funded and he isn't some trust-fund kid.
"But my dad found out the same day and he talked to her."
While Patz says he likes betting, he says he doesn't have to bet. ("I can go days without looking at a game or at scores.") And his access is about to change.
He says he's going to take off from Columbia at the end of the quarter and go back to California, where betting is not legal, for an indefinite amount of time.
---
AFTER THE RAIDERS and 49ers parlay busts out, and Patz loses his $40,000, he still shows little emotion.
"It's kind of weird I don't even feel that upset right now," he says.
It wasn't all bad news this weekend for Patz, who won $9,090.91 on a $10,000 bet on Navy to cover as 11-point favorites against Army on Saturday, but he was still down $31,000 for the weekend.
Before he enters the Lincoln Tunnel to go back to New York, he goes to his William Hill app and makes a bet — a moneyline parlay tying the Denver Nuggets (-600) and Sacramento Kings (-185) together. He stakes $36,734.94 to win $29,229.27.
Betting against the Warriors, Patz's favorite NBA team, has not panned out for him, despite Golden State's losing way. He doesn't typically bet for or against his own teams, but when he has, he typically gets hurt.
"Two of of my parlays were undone by the Warriors winning two of their five games," he says, moments after his 49ers also contributed to a loss.
True to his word, regarding his bets being less of an emotional investment, Patz goes to bed with nearly $37,000 on the line.
When he wakes up, he looks at his phone.
Kings 100, Warriors 79.
Nuggets 111, Knicks 105.
The kid did it again.
How would you rate this article?
This site contains commercial content. We may be compensated for the links provided on this page. The content on this page is for informational purposes only. Action Network makes no representation or warranty as to the accuracy of the information given or the outcome of any game or event.