Raybon: 2 QB and Superflex Fantasy Football Strategy and 2019 Sleepers
Credit:
Troy Taormina-USA TODAY Sports. Pictured: Deshaun Watson
Chris Raybon breaks down the best draft strategy for 2 QB and superflex fantasy football leagues.
Want to have even more fun playing fantasy football? Switch to a 2 QB or superflex format. These league types increase the demand on quarterbacks, making for more interesting strategic decisions and more interesting fantasy-relevant players.
If you're prepared to breathe a sigh of relief because Joe Flacco fell to you in the 14th round, read on.
What Are 2 QB and Superflex Leagues?
Two QB leagues require you to always start a second QB.
Superflex leagues allow you to fill one or multiple FLEX slots with a QB, though you're not required to do so.
---
More Strategy Pieces: Late-Round QB | Zero RB | Auction | Best Ball
---
What Makes 2 QB and Superflex Similar?
In traditional fantasy football scoring systems, QB is the highest scoring fantasy position, meaning that although superflex leagues don't require you to start more than one QB, it's still ideal to be able to start one in your FLEX each week.
Both formats place QBs in higher demand and remove the possibility of streaming QBs weekly based on matchup.
QB Strategy For Both Formats
Both 2 QB and superflex leagues are meant to equalize the demand for QBs, but that doesn't mean you shouldn't be using the predominant fantasy football strategy: Late-round QB.
In fact, I'd argue that quantity is more important than quality in these formats because I always want three rather than two in both 2 QB and superflex, but for slightly different reasons.
Why You Should Roster 3 QBs in 2 QB Formats
In 2 QB leagues, the advantage of rostering a third QB is simple: Bye weeks dictate that you'll be staring at  goose egg in one of your QB slots twice a year unless you have a fill-in.
Injury is another factor. Although QBs are generally low-risk relative to the other skill positions in regard to injuries, research has shown that the average QB should be expected to miss one game per season due to injury.
Why You Should Roster 3 QBs in Superflex Formats
The advantage of having three QBs in superflex leagues is they simply outscore the other positions.
Consider that the 32nd-ranked fantasy QB in 2018, Ryan Tannehill, scored 135.7 fantasy points, which equated to starting-caliber production across all positions in both standard and half PPR, as well as quality bench depth in PPR.
Standard: RB25 | WR21 | TE5
Half PPR: RB30 | WR34 | TE6
PPR: RB37 | WR 50 | TE10
Bump up to QB25 — Blake Bortles with 173.2 fantasy points — and you're getting starter-level RB/WR/TE production in all formats:
Standard: RB16 | WR11 | TE2
Half PPR: RB20 | WR21 | TE5
PPR: RB25 | WR34 | TE6
And even in PPR, which tilts the odds away from QBs, I think it still makes sense to attack WR before QB. While the top 50 WRs can outscore the worst QB, this doesn't account for the advantage QBs have in terms of predictability. Especially in the WR50 range, the position tends to be boom-or-bust, with goose eggs a distinct possibility. This uncertainty increase your likelihood of whiffing on a start/sit decision.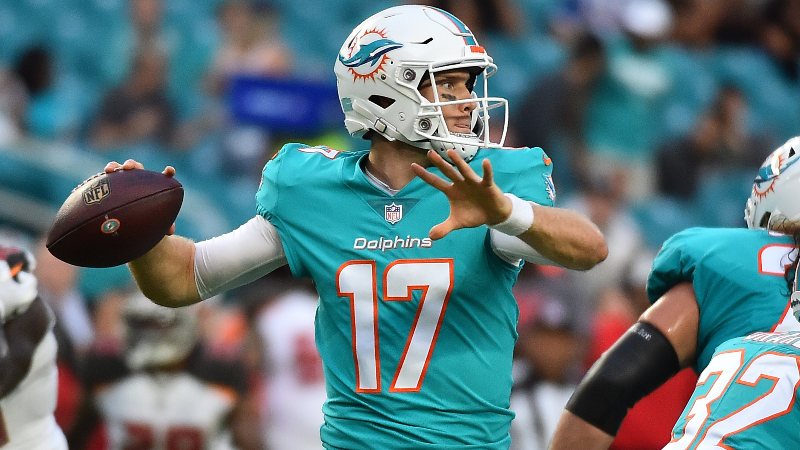 On the other hand, even if you wait on your last QB and end up with a bottom-of-the-barrel option, you can still reliably expect him to give you some semblance of a floor even in the toughest of matchups.
Going back to our QB32 example, Tannehill had seven games of 10-plus fantasy points in 2018 — nearly twice as many as the PPR WR50, Courtland Sutton, who had four. And Bortles (QB25) also had seven double-digit games in 13 appearances, which was still one more than his WR equivalent (Nelson Agholor, WR34) managed over a full 16-game campaign.
---
2 QB/Superflex Tips + Guidelines
Go balanced at RB and WR
In a traditional re-draft league that only allows one starting QB, you can get away with unbalanced positional strategies that involve hoarding players at one position early in the draft while neglecting another, such as the Zero RB strategy. But in 2 QB/superflex, you need to be more deliberate with filling out your starting lineup in order to afford yourself the necessary flexibility to snag a third QB, as well as grab the best available value at other positions later on in the draft without being compromised by a glaring positional need.
Only Difference-Making TEs Matter
Assuming there is no two-TE requirement or TE-premium scoring (which awards more points to receiving production for TEs than WRs or RBs), no position is devalued more in 2 QB/superflex leagues than TE.
This makes tiers at the TE position extremely important.
The stud TEs — Travis Kelce, George Kittle and Zach Ertz — still provide a huge edge because of the drop-off to the next tier, but the low-scoring nature of the position after that means you're not probably going to want one in the FLEX. So if you miss out on the studs, then it's best to ensure your roster is strong in other ways that owners who spent an early pick at TE might not be able to measure up to.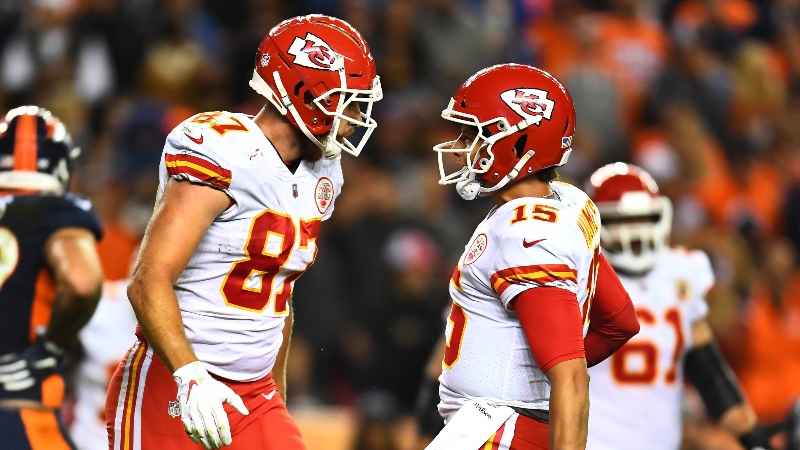 Don't Get Hung up on Gaining a Specific Type of Edge
Wait on QB. Go balanced at RB and WR. Grab a stud TE if you can, but don't sweat it if not.
All of these tips tie in to a more general overarching theme in regard to 2Qb/superflex strategy: You don't need to get hung up on gaining a specific type of edge as much as you need to make sure you're getting some type of edge.
With the positional demand more equalized, there are more ways to win, so you want to ensure you build a balanced all-around team of reliable starting options each week.
Tailor Your Strategy to League Size
League size is crucial in 2 QB/superflex. This is particularly so in leagues with more than 10 teams, because that means not everyone will be able to draft three starting QBs.
In my experience, leagues where the threat of not getting three starting QB is present tend to induce drafters into some wonky behavior: Reaching way too early on QB, hoarding four-plus QBs in an attempt to corner the market, etc.
All of this is simple enough to exploit by staying balanced across all positions and being willing to wait on your first QB but still hold your nose and take a shaky QB3 when the position starts to thin out.
Do Not Rely Auto-Draft
This is generally true across leagues of all sizes and formats, but it's especially paramount in 2 QB/superflex.
Until you draft all your QBs, you need to be extremely keen on how the draft is unfolding at QB in order to secure your third (and sometimes, your second, depending on how crazy things get).
Additionally, participating in a 2 QB/superflex league generally means that either (A) you're playing against sharp competition, or (B) you're playing against a bunch of people who have no idea what they're doing. Either way, a computer drafting off a list is not going to adequately account for all of the potential exploitable scenarios that will occur.
If You Still Need a QB and All Starters Are off the Board
As much as you prepare for your draft by reading articles from glorious writers such as Chris Raybon, sometimes things just wont go your way and you'll miss out on a third — or worse, second — QB. In that event, strategy varies depending on league type.
What to Do If You Miss out on Your Third QB in Superflex
In this case, it's not ideal but not quite as big of a deal as in a 2 QB league. Hopefully you've acquired premium depth at other positions that can potentially be used as trade chips down the line.
I wouldn't reach on a backup in a superflex league unless I thought he had league-winning upside as a stash (no one stands out in 2019, but think someone like Deshaun Watson in 2017 or Lamar Jackson in 2018).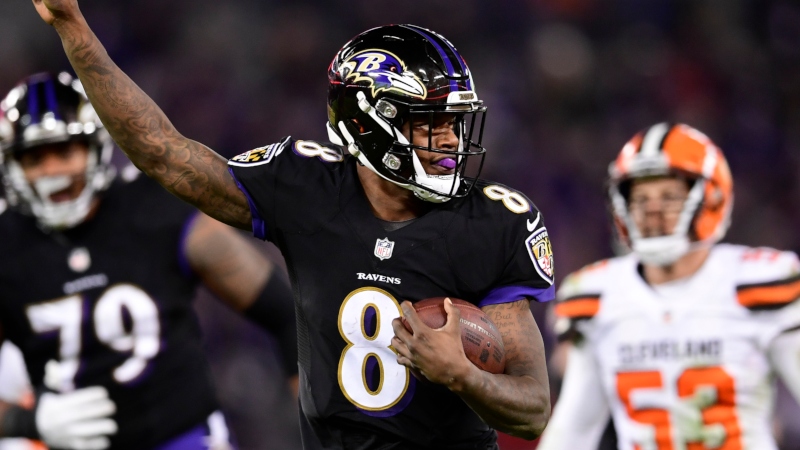 What to Do If You Miss out on Your Third QB in a 2 QB League
If you're a QB short here, it makes more sense to still go after a third QB, even if he'll open the season as a backup, because as mentioned, even those types often get gobbled up before drafts are over.
How to Choose a Third QB Among Backups
In choosing among the various options, first prioritize covering your byes, then overall upside (which can generally be found most in backups who are young and possess scrambling ability). If one of your QBs has an early bye, you might have to forgo upside in order to roster the QB with the best shot of earning the job before that bye.
And remember, the likelihood of injury at the QB position is low, so the odds are still in favor of getting a better ROI on a backup behind a starter with shaky job security than one who would be in an ideal situation should the starter go down, but no path to playing time absent of an injury to that starter.
In other words, the loser of the Josh Rosen/Ryan Fitzpatrick in Miami, Dwayne Haskins vs. Case Keenum in Washington, or Daniel Jones vs. Eli Manning for the Giants would still be more valuable than Chad Henne behind Patrick Mahomes in Kansas City. (Though if the aforementioned type of options are of the board, then it becomes ideal to target backups with the highest-upside supporting casts.)
Don't Forget to Explore All Trade Avenues
If you find yourself in need of a QB with a bye week looming, don't forget that some of your fellow league mates' QBs might've already had bye weeks. It's never ideal to approach trades from a point of weakness, but you have to do whatever it takes to avoid a zero at a normally high-scoring roster slot.
Potential trading partners will smell your desperation and will try to fleece you, but don't let pride get in the way of acquiring what you need. If an owner has three solid starters, be willing to accept a deal for the worst one if that mitigates what you're forced to give up, and apply the usual best practices when it comes to trading: Sell high on players with difficult upcoming schedules and be more willing to part with players who are more difficult to predict in a given week (usually WRs and TEs) than those who are more consistent (usually RBs).
2019 2 QB/Superflex Strategy
The QB position is deeper than ever in 2019, and that doesn't change just because you're starting two, so I like to wait until the high-end QB tier to draft my first QB, which extends to about the top 17/18 QBs.
If I can get two of Mitchell Trubisky, Dak Prescott, Lamar Jackson, Josh Allen and Jimmy Garoppolo, I'm feeling good. I'll usually wait again before grabbing a third QB, hoping to snag one from the tier right before the non-guaranteed starters in New York, Miami and Washington. This allows me to draft more consistent, predictable players at RB and WR while putting the odds in my favor of each of my QB selections returning positive ROI relative to their draft slot.
Deep QB Sleepers
Andy Dalton, Cincinnati Bengals
Dalton is painfully average, but that pain can morph into pleasure when his supporting cast is right.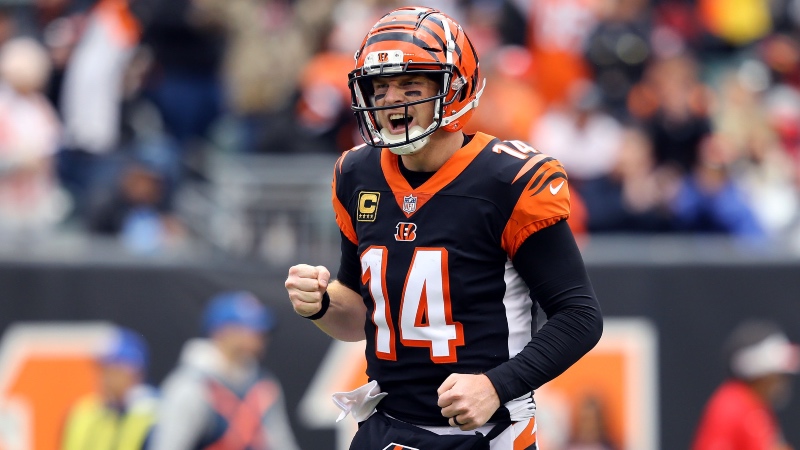 A healthy A.J. Green along with Tyler Boyd, Joe Mixon and Giovani Bernard give Dalton a quartet of options that can get it done, and maybe, just maybe, we'll see Tyler Eifert make it through more than two games, or John Ross' ceiling become something more than one catch for three yards and a touchdown.
Either way, the Red Rifle starts the season with two soft matchups (Seahawks and 49ers), so selling high is also an option.
Nick Foles, Jacksonville Jaguars
Foles is sneaky. We think of the Jaguars as a team that wants to avoid the forward pass at all costs, but that was because Blake Bortles lacked accuracy and was interception prone.
Foles has thrown only six picks in his last 351 attempts, while completing 66.67% of his passes over that span. The Jags just hired John DeFilippo as offensive coordinator — aka the guy who got fired from Minnesota last season for passing too much.
How would you rate this article?