Winners and Losers in the First Round of the NFL Draft
Credit:
Tim Heitman-USA TODAY Sports
That was an eventful first round. I can't recall one in recent memory where we really didn't know who the top teams were going to draft. The excitement continued throughout the night as we saw trades, unexpected risers and unexpected sliders. We live in an age of instant reactions, so let's pick some very early winners and losers.
WINNERS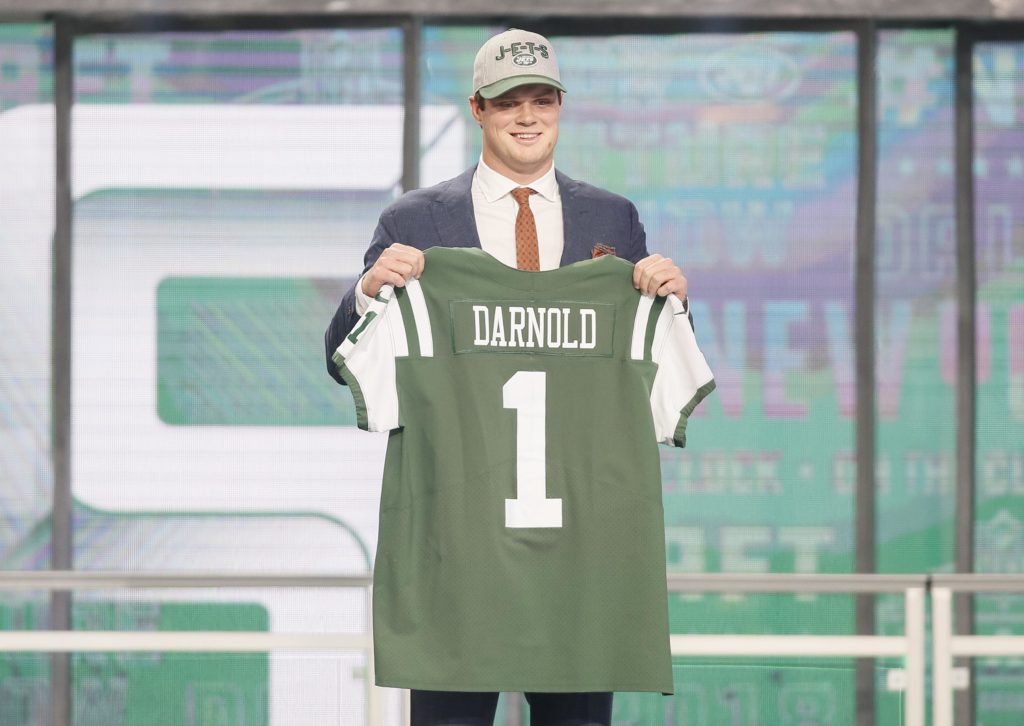 Tim Heitman-USA TODAY Sports
New York Jets:The Jets didn't do the typical Jets thing and take a guy like Baker Mayfield (thanks to the Browns). Instead, New York selected a player that most people thought would be the first overall pick, Sam Darnold. Darnold has all the physical tools and can certainly develop into a franchise quarterback. He'll also benefit from Josh McCown's tutelage. Darnold's footwork is not excellent right now and he needs to protect the ball more, so learning from McCown should be helpful. All in all, this was a solid pick for the Jets and gives them reason for optimism.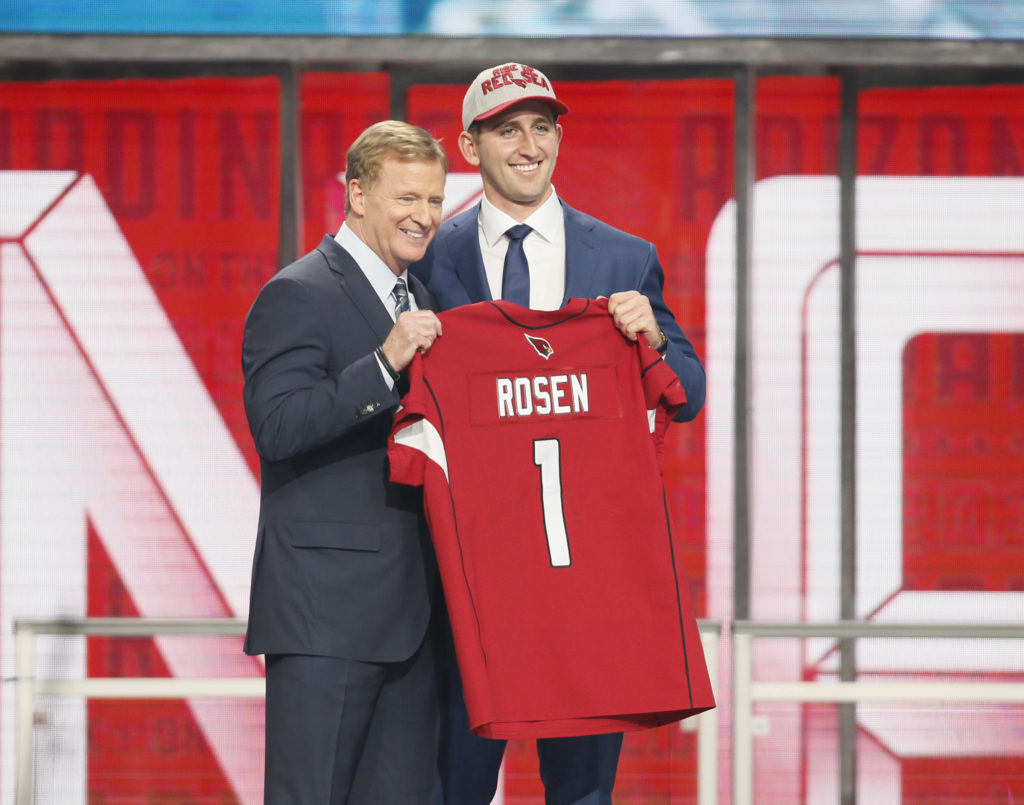 Tim Heitman-USA TODAY Sports
Arizona Cardinals: The Cardinals could not have possibly thought Josh Rosen would fall to them, hence their trade up with the Raiders. Many expected Rosen to be off the board within the first six or so picks. When he was sitting there at 10, Arizona made the call to move up and grab him. It was a great decision. The Cardinals have an injury-prone starter in Sam Bradford but now the heir apparent waiting in the wings. I believe Rosen is the best quarterback in this draft, and the UCLA product is also the most pro-ready signal caller. This was a great pick for Arizona.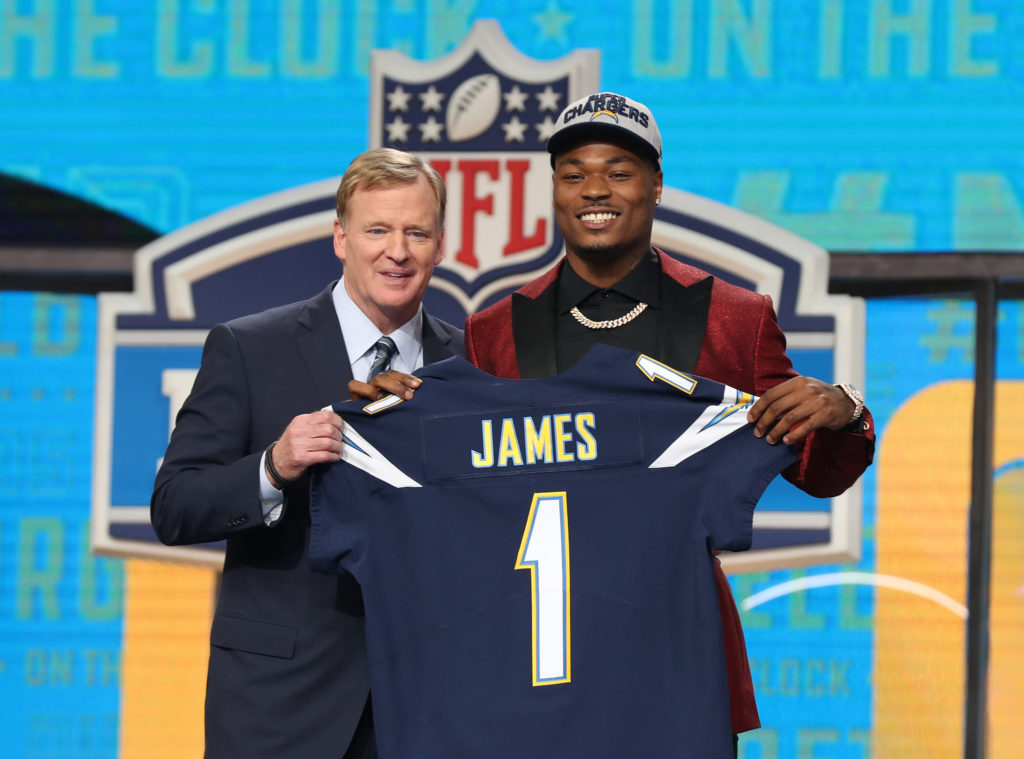 Matthew Emmons-USA TODAY Sports
Los Angeles Chargers: Derwin James is another guy that most people did not expect to fall as far as he did. I love this kid. The No. 17 pick is a physical safety out of FSU, and he will add to the very good defense the Chargers are building. If Philip Rivers can play the way he did in the second half of the season and Los Angeles can ever get some luck with its health, the Chargers might well be a contender in the AFC this season.
LOSERS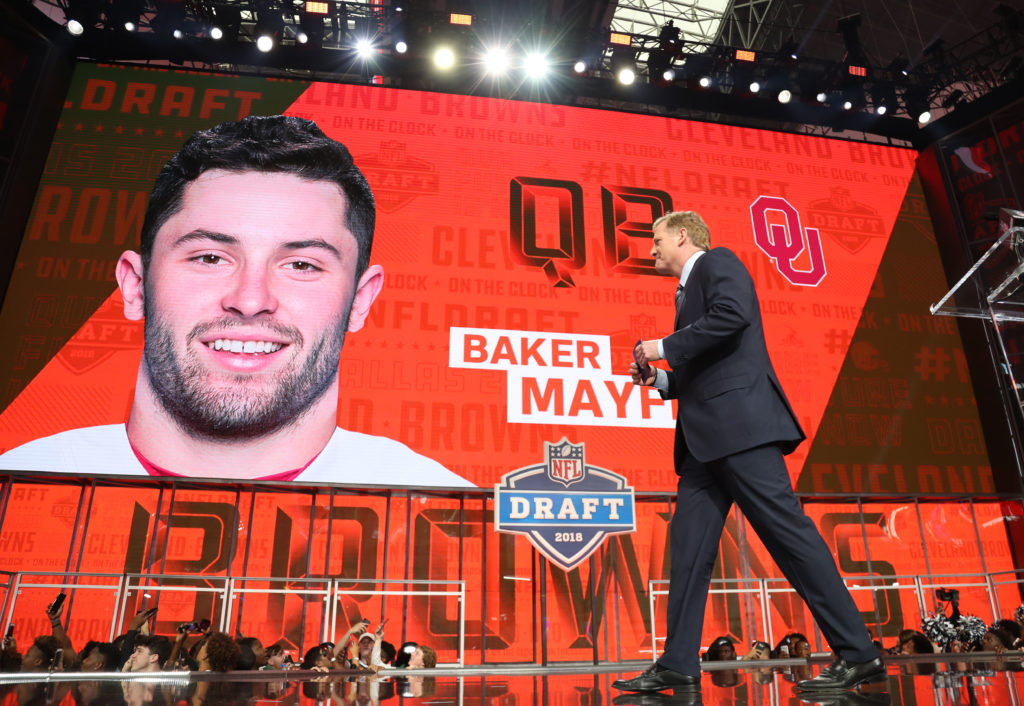 Matthew Emmons-USA TODAY Sports
Cleveland Browns: Sorry, I don't know how else to put this one. Cleveland more than likely could have had Mayfield at No. 4 overall and taken Saquon Barkley with the first pick. That would've given them a dynamic backfield to rival any in the NFL. Even if they did not want Barkley, they left Bradley Chubb on the board for some inexplicable reason. This is just the Browns being the Browns.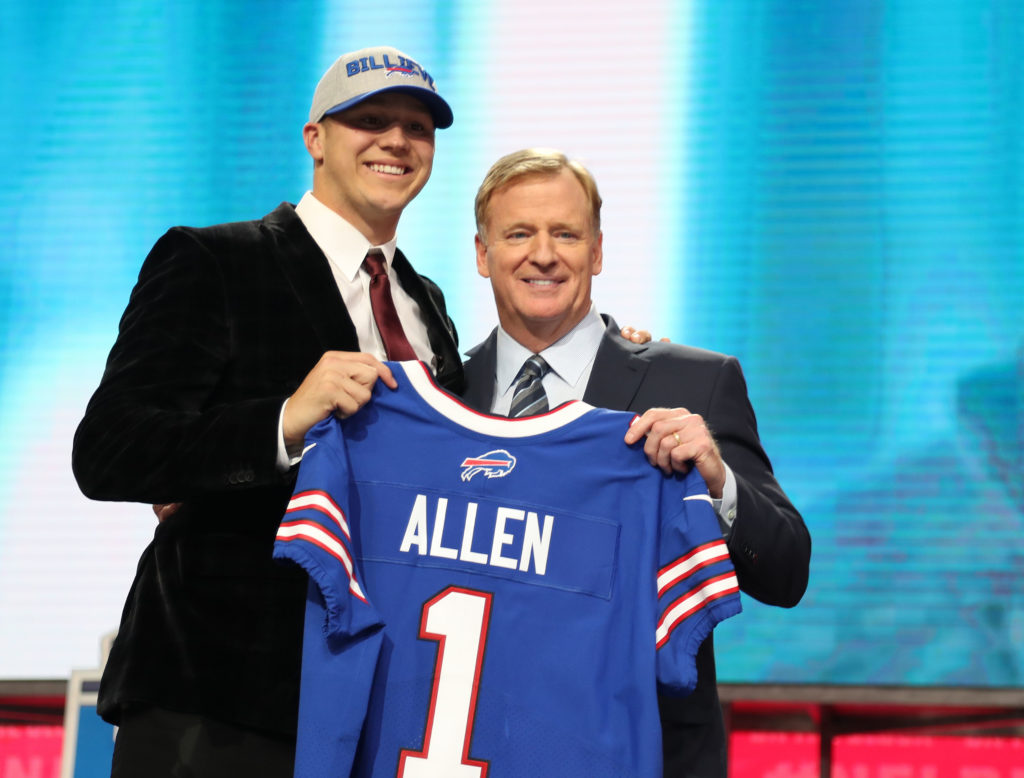 Matthew Emmons-USA TODAY Sports
Buffalo Bills: This one pains me as a Bills fan, but it has to be written. Buffalo traded up twice for Josh Allen. With Josh Rosen still on the board. Allen certainly looks the part of a big-time NFL quarterback, but while he may be able to throw the ball 80 yards from his knees, he simply isn't accurate. He never completed 60% of his passes in a season in high school, junior college or college. That just isn't going to change. Allen was the top-rated QB with the highest bust potential, and the Bills traded up twice to take him. In so doing, they left a better prospect on the board.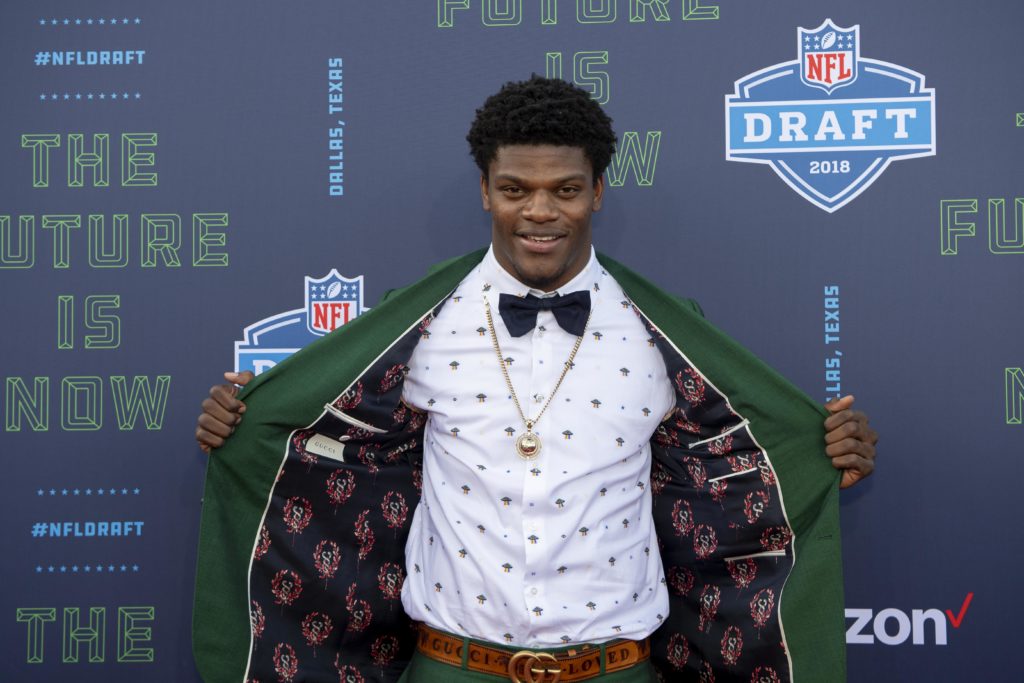 Jerome Miron-USA TODAY Sports
New England Patriots: This is not where I expected to have the Patriots this evening, but here we are. Isaiah Wynn was a fine enough pick — the Pats need offensive line help and he's a good prospect — but at 31 they took Sony Michel. Michel was a nice player at Georgia and maybe he'll be a good pro. I've heard mixed reviews about him. Really, their spot on this list is not about Michel, it's about the guy they left on the board: Lamar Jackson. Tom Brady referred to Jackson as a beast, and the Pats brought him in twice for visits. He seemed like a good fit as a long-term developmental project. New England's current QB depth chart is Tom Brady and Brian Hoyer. That simply isn't good enough, and the Patriots left a very good option sitting on the shelf in Jackson, who was selected one pick later by the Baltimore Ravens.