The Jaguars have done a damn fine job making Chad Millman proud, but they're still on the edge of being double-digit dogs this weekend in New England.
We also have yet another NFC matchup with the Eagles featured as a home dog. They took out their pooch masks after defeating the Falcons, but can they do it again against the cardiac 'Kings, who nearly killed their senile senior citizen super-fan with an amazing win?
Let's take a look at what we can learn from the early action on the AFC and NFC Championship Games.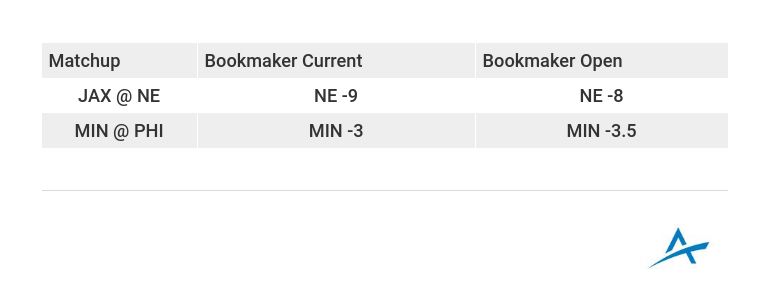 Get The Edge
LIMITED TIME OFFER - 60% OFF