Bales: The Super Bowl 52 Props I'm Betting
Credit:
James Lang-USA TODAY Sports. Pictured: Eagles head coach Doug Pederson
My first foray into being a total degen smart sports speculation came in high school when I bet every dollar to my name on which NFL teams would receive opening kickoffs.
It was either bet on kickoffs or continue my career as an employee of Mayflower Moving Co., and I wasn't about to go back there for a second day. Idk if you knew this — little secret among movers — but people only ever ask you to move their heaviest items! It's bizarre.
So right around the time Carlos' knee went out (old mover's trick) and I myself had to feign a back injury to get the hell out of there, I decided instead of picking things up just to later set them back down in a different location, I'd much prefer not moving, both physical things and my own body.
So when I saw the kickoff props, I knew this was my time. On the surface, betting on kickoffs seems ridiculous given the large vig and the fact that the coin toss is random. However, the NFL had just made a rule change that season that allowed teams to defer until the second half (as had been the case in college for a while), which meant that the team receiving the opening kickoff was no longer directly correlated with winning the toss. Looking at preseason and early-season tendencies, you could see that certain coaches always deferred, while others always choice to receive. When two such teams played, you knew with a pretty high degree of certainty which team would receive the opening kickoff, and yet certain sportsbooks were still offering lines that suggested the kickoff was effectively random.
I fired the max I could get on these bets until they were no longer posted, and I believe I lost just one along the way when Sean Payton (10% chance it was actually Payton) decided to defer when he normally chose to receive. I invested my winnings very wisely and definitely didn't buy thousands of dollars of art supplies and bunch of glass in an effort to become a famous artist despite having zero artistic talent and because my grandpa told me the price of glass was going to soar (what does that even mean?). Those things for sure didn't happen. I'd admit to them if they did. You guys know that. You don't know hustle until you're banging on strangers' doors at 5 a.m. asking to buy their vases is all I'm saying.
Anyway, the point of this needlessly long intro is two-fold:
There's an edge in props.
These aren't NFL spreads and totals. The limits are lower and, especially in the Super Bowl, a bunch of donkeys are firing on a whim just to get action. The books aren't putting tons of time into setting these lines, the market isn't robust enough to quickly correct props that are wrong, and they very often aren't updated as quickly as they should be. I do believe that will change in the future as a younger generation of bettors begins focusing on player-centric bets, but for now, there are inefficiencies.
Vig doesn't matter (sort of).
Obviously juice matters. Just ask the cranberry guy.
That video doesn't really make a lot of sense here but I love Brian Regan. Moving on.
When I say that vig doesn't matter, I mean that you can't just label both sides of a bet "bad" because the juice is crazy, which it often will be on prop bets (especially those on low-probability events). The vig doesn't change whether or not a bet is good or bad; it just decreases the odds of one side of a prop being +EV.
And if you think about it, why would the odds on one side of a bet affect whether or not the other side is sharp or not? Yes, the vig can be a lot higher on props, but the lines can also be off enough that you can still find +EV sides. If I'm betting on whether or not there will be a safety in the Super Bowl, I'm snap-firing "no" at -900 regardless of whether "yes" is +600 or +200.
With that said, let's make some money.
My Favorite Super Bowl Prop Bets
Note: Most odds taken from BetDSI on Thursday Jan. 25. As always, shop around for the best number
No OT (-800)
First of all, big thanks to Evan Abrams for providing some of the research here. This is my favorite prop on the board. No regular bettor wants to lay huge odds, even if the bet is correct. Vegas is going to get a bunch of bets on big underdogs just because it's more fun, and while they're highly concerned with accuracy on bets like the spread and total, getting it "right" on this one is less important with most bets likely coming in on "yes" for overtime.
But here are the numbers. Over the past five seasons, 5.9% of games have gone to overtime, which equates to roughly +1600. But the "yes" side of this prop is listed at just +550 (15.4% implied probability). This is already a profitable bet. Throw in the fact that the Eagles are five-point dogs and thus probably less likely to force OT than a normal Super Bowl matchup and there's clearly value in -800.
No Safety (-900)
Same logic here. Obviously it's not really fun to lay the odds, but if you're just looking to maximize EV, these high-probability bets are generally sharp. The public just doesn't want to risk a ton of money with the ability to profit much less.
Per Evan, there's been a safety in just 7.4% of NFL games over the past five seasons — an implied line of about +1250. And yet you get just +600 if you bet there will be a safety. I really have no good reason to think there's a significantly better or worse chance for a safety in this game than any other, which means anything in the -800 or -900 range is likely a +EV bet.
Missed XP (+300)
This bet is just interesting to me because of all the relevant factors. The most important of them isn't the kickers' respective extra-point rates — although that of course matters — but rather how many extra points we can expect to see in the game. Based on their scoring rates and the current line, I think that number is probably around 5.5 total tries.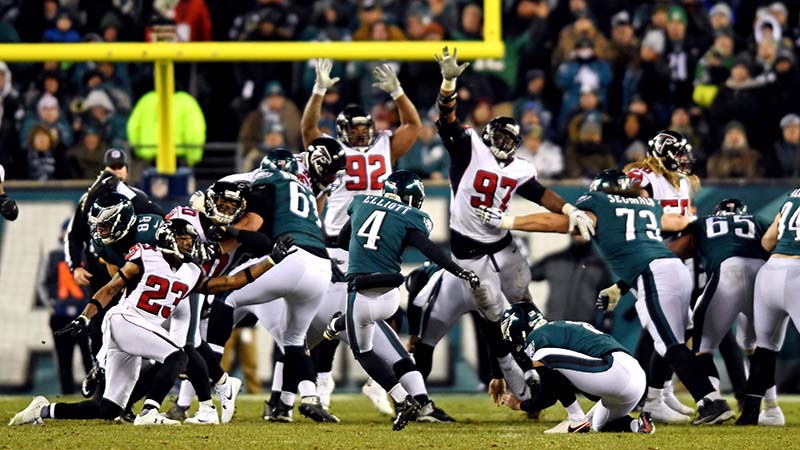 The league average for extra-point conversion rate since the league moved back the try has been 93.9%. (Side rant: How the hell is every team in the league still kicking extra points almost all the time? This is extremely simple math: As long as the game is still one of point-maximization, which it usually is, you should go for 2 if you expect to convert more than 47% of the time, assuming a league average XP rate.)
Anyway, Stephen Gostkowski has been better-than-average on extra points in his career, while Jake Elliott has been worse. Elliott has also missed a lot of field goals inside 40 yards, which suggests his 92% extra point rate might be skewed just slightly above Elliott's median range of outcomes.
If we just go with the league average for both kickers, which I think is fair given it's difficult to identify what their "true" rates might be, there's somewhere around 71% chance that we see a missed extra point in the Super Bowl. That number actually goes down to around 69% (nice!) if we use the kickers' career rates. The fact that the game is being played indoors matters, obviously, but I kind of like this bet at +300 or better. The number just feels wrong.
Gatorade Color: No Liquid +1500, Blue +700, and Yellow at +200 or better
There's been no Gatorade thrown on the winning coach in two of the past five Super Bowls, including by the Pats last season. Maybe they make up for that this year, but I'll take +1500.
The reason I like yellow at +200 or better is that the Eagles dumped that color Gatorade on Doug Pederson last week.
What are the chances they shake it up in the Super Bowl? Certainly non-zero, but I can't imagine they're very high. Philly is currently +170 (vig free) to win the game, meaning the odds of yellow are (+170 * odds Eagles use yellow) + (-170 * odds Pats use yellow).
Puppy Bowl: Team Ruff +105
I must be missing something here. How is one of these teams of dogs a favorite over the other? Are there methods of analyzing dog talent on the football field of which I'm unaware?
This just seems like betting on the coin toss with tails at +105. I mean, yeah, if you give me odds I will bet on the most degenerate things you can think of. Peter Jennings and I just bet poker player Joey Ingram $6,900 that he can't masturbate 24 times in a 24-hour period (we're still taking applications if you want to be the one to verify each sample, btw).
So yeah, when it comes to doggy-style bets, I'm in on Team Ruff. Wait, what?
Other Bets I Like
The Top Player Prop Bets at FantasyLabs
We put a lot of time into player projections and our new Player Prop tool is pretty sick. I could go through all the player props I like, but it's easier to just go there to see props from various books in real-time, our changing projections, and where you can find the biggest edge.
National Anthem Under 2:00 (+140)
Mark Gallant has an awesome breakdown of the National Anthem in his entertainment prop guide. The past three have finished between 2:04 and 2:09, but four of the past eight have failed to reach the two-minute mark. We can't find any evidence of Pink having sung the National Anthem in the past, although Mark said he was going to do some cross-singer analysis to see how she compares to others who've done it. Without a super strong reason to believe she'll go over or under 2:00 right now, I'll just take the odds.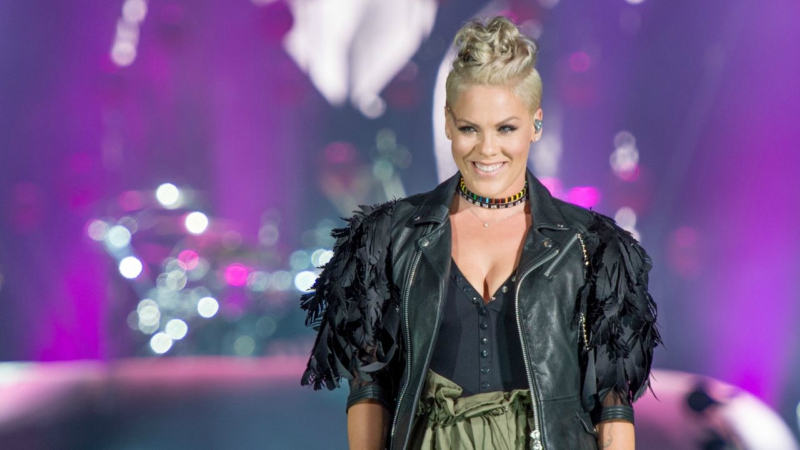 Will Brady announce retirement on broadcast? No -2500
Brady has said repeatedly that he's playing for multiple years to come. Maybe I'm a donkey, but I think the odds of him retiring after the game are <1%.
Donald Trump Tweets Under 2.5 (-115)
I believe I bet the over on this last year and lost. So now I'm betting the under and will also lose.
Total Bets Over $4.5B (-115)
We're obviously bullish on betting. There are many reasons FantasyLabs was excited about joining Action Network and gaining exposure to sports betting, one of the most underrated of which is that the increase in the popularity of crypto has made it far easier to place bets. Outside of inevitable legality, I think the rise of Bitcoin has and will continue to have a big impact on betting activity.
Will broadcasters say Pro Football Focus? Yes -200
Collinsworth owns a significant stake in PFF and has the biggest stage in the world to promote it.
Who will Rodney Harrison predict to win? Pats -300
Will the team that chooses heads or tails for the coin toss be correct? Yes (-105)
I mean you gotta have a little gamble in ya.
How would you rate this article?