PODCAST: Fade or Follow Episode 10
Las Vegas – I was all excited for this weekend in the NFL, fresh off my 4-0-1 Week 9 performance. I felt like I had turned a corner and was ready to start to string together some winning weeks in the second half of the season.
Then I saw the five consensus picks come out for the SuperContest this week, and all the air was taken out of my balloon. This week, four of my five selection are among the five most popular picks. Not good.
Now, maybe I'm overreacting a little bit because the consensus did go 3-2 last week, but over the last five weeks, the top picks in the contest have gone 8-17.
Yuck.
Here are the five consensus picks for Week 10.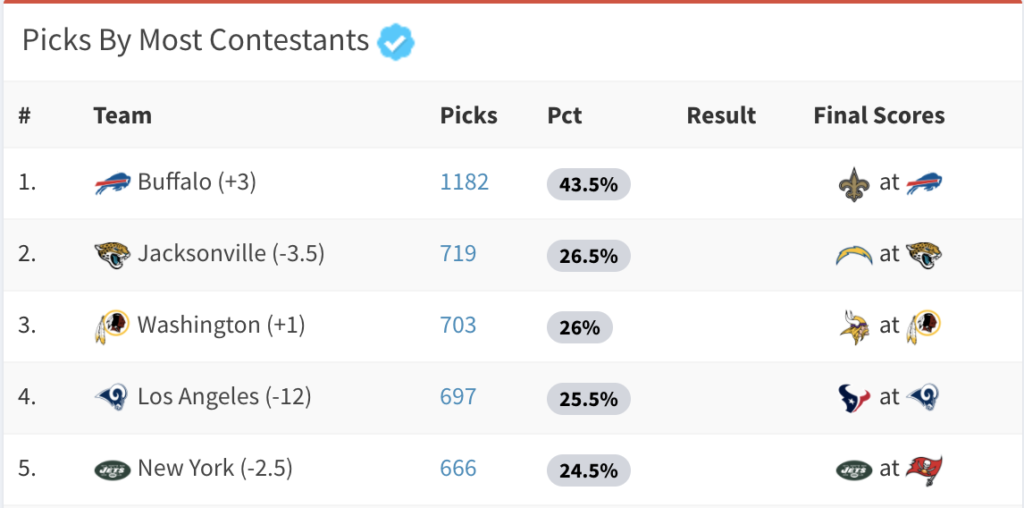 Listen below to Matt Perrault and Vegas Matty of FootballContest.com discuss the five most popular picks for this week and whether you should FADE the picks or FOLLOW them.
---
Be part of the Action
Download the Sports Action app at the [App Store] or [Google Play]