Buy Low Sell High: NFL Week 3 Bets
Those of you who have followed me for a long time should be familiar with my weekly NFL "BLSH" (Buy Low Sell High) plays. It's a rather elementary approach to profiting from the extreme week to week market perception swings in a league filled with parity. The extreme popularity and magnified coverage provide a few opportunities each week to bet on the consensus overreactions influencing the market. Remember that nobody is as good or as bad as they look each Sunday, unless you are the Colts or Jets.
BLSH Criterion
A potential BLSH spot occurs when a team who lost outright (and did not cover) the previous week plays a team that won outright (and covered) the previous week.
The above minimum requirement simply provides the potential BLSH plays for that week, but it is certainly not a science, as I won't play every spot. There are exceptions based on matchup intricacies, situational advantages, and a number of other potential variables. For example, there are six potential BLSH spots this week, but I am avoiding one team due to QB uncertainty and another that remains on my "DO NOT BET" list. However, I may change my opinion on the latter based on another angle, which I will cover in a separate article tomorrow.
Now, let's hold our collective noses and dive into the Week 3 BLSH plays…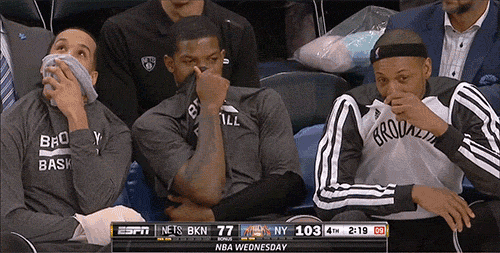 ---
Jaguars +4
The Jaguars, who I successfully faded in week two as part of BLSH, come into this game a week after getting drilled by three touchdowns at home against the Titans. They looked extremely incompetent on offense, which quickly flipped the public perception back to "the same old Jaguars." I see that as a potential buy signal on Jacksonville, especially given the favorable matchup this week.

Remember that this game will take place in London, which has become the Jaguars' second home. Jacksonville has played across the pond four previous times, more than every other NFL team. They seem to have learned from their trips, winning two straight after starting 0-2 in "The Big Smoke." Conversely, the Ravens have no experience to draw on, as they have never played a game outside of the US. It's not a good spot for Baltimore, especially considering they have the Steelers on deck.

My Ravens have started 2-0 after defeating the Browns and Bengals, but I have tempered my enthusiasm given the quality of their opponents and the severity of their injuries. Baltimore currently has 15 players on IR, most in the NFL.

A number of these injuries are in their backfield, a unit the Ravens planned to heavily lean on for offense. Terrance West is currently dealing with an injury, which crushes the Ravens depth at running back since they already lost Danny Woodhead and Kenneth Dixon.

The RB injuries not only impact their rush attack, but also hurt their passing game. Woodhead, in particular, will be sorely missed catching balls out of the backfield. The Ravens' wide receivers simply lack the explosiveness to compensate for these injuries; this group only has nine total catches in two games, one more than the number of total passes the defense has intercepted.

The most alarming injuries have occurred along the offensive line, the most important unit of an NFL team. A few months ago, most projected that C John Urschel, LG Alex Lewis and RG Marshal Yanda would form the interior OL in 2017, but the Ravens have now lost all three. Urschel abruptly retired in July, and Lewis was placed on IR in August. Those losses hurt, but the Ravens could still rely on their anchor, Marshal Yanda, one of the best guards in the NFL. However, he suffered a serious injury last week, becoming the latest addition to a growing IR list.

Tony Bergstrom, who admitted he still hasn't learned the full Ravens playbook, will step in as Yanda's replacement. I do not have much confidence in a player that was cut by the Houston Texans, a team in desperate need of OL help. Bergstrom should get exposed by a very solid Jaguars defensive line, who showed in Week 1 what they can do to a subpar offensive line.

The Ravens' defense has dominated through two games, allowing only 10 points and forcing 10 turnovers. However, injuries have impacted this unit as well; OLB Za'Darius Smith missed last week and DT Brandon Williams, one of the best defensive tackles in the NFL, could miss this week.

The Ravens have recently struggled away from M&T Bank Stadium, going 10-20 away from home the last three seasons.

Four points is simply too generous for a game that could end 3-0, something London might enjoy given their proclivity for soccer. Take a look at the dog and the under.
---
Bills +3
Everyone now loves Trevor Siemian and the Denver Broncos, who should improve to 3-0 since they play a Bills team that just scored three points in a loss to the Panthers. Time for me to sell Denver.

Don't forget that the Broncos needed a missed field goal to avoid a potential home loss to the Chargers, and that a dropped pass against the Panthers cost the Bills a 2-0 start. Perception would be drastically different in a matchup of two 2-0 teams had that pass been caught.

The Broncos lost starting left tackle Garrett Bolles for a few weeks, which could cause major problems against an elite Bills defensive line that just sacked Cam Newton six times. The last player you want to face without your left tackle is Jerry Hughes, who I expect to have a big day.

Denver has serious third down regression coming their way; they are currently first in the NFL in third down conversion rate at 57 percent and second in the NFL in third down conversion defense at 23 percent.

Simply put, this is a horrendous spot for the Broncos, coming off a huge win over the Cowboys as a home underdog with a home clash against their undefeated division rival Raiders on deck.

The Bills' defense, ranked second in the NFL in yards per play, did not allow 255 yards of offense in either of their first two games. Everybody knows about the defensive line, but keep your eye on safety Jordan Poyer, who is playing at an All-Pro level.

Bills' offensive coordinator Rick Dennison should actually help with the defensive preparation, as he held the same position for the Broncos last season.

The Bills' defense dominates, and Tyrod Taylor makes just enough plays with his legs to get the Bills to the window in an ugly one in Orchard Park. Take the points and sprinkle a little on the under.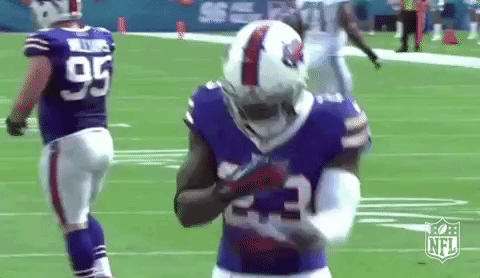 ---
Chargers +3
There's no better sell high candidate in the NFL right now than the 2-0 Kansas City Chiefs, who defeated the Patriots in primetime to start the year and then backed it up with a home win against the Eagles. However, if you dig a little deeper into that Chiefs/Eagles game, you will find that they benefited from two critical Eagles turnovers. That game was tied in the fourth quarter and realistically could have went either way.

Conversely, everyone wants to sell the 0-2 Chargers, but they could easily be 2-0 after losing their first two games by a combined five points. Their rookie kicker missed a field goal to force OT in Denver and then missed a field goal to beat the Dolphins.

The Chiefs have some injuries on their offensive line; Parker Ehringer remains hobbled, but more importantly, Mitch Morse, one of the best centers in the NFL, is sidelined for a few weeks. Gus Bradley's defensive line should take advantage.

Kansas City has won six in a row in this series, but many have been tight, including an OT win last year in Arrowhead.

There is no homefield advantage, and the Chargers' putrid offensive line scares me against the Chiefs' edge rushers, but I have to trust the spot, and "Rivers factor," of course. The last nine Chargers home losses have been by a total of 45 points, a five-point average. Phil will find a way to have the ball down one late in the fourth quarter with no timeouts.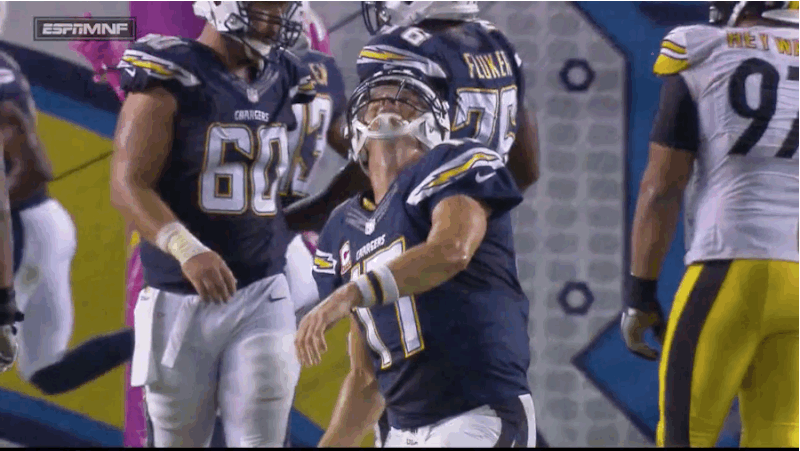 ---
Bears +7.5
Everybody loves the Steelers, especially after a 2-0 start heading to Chicago to take on a Bears team that had their doors blown off in Tampa Bay. However, don't forget that this Bears team dropped four potential game-winning passes in @eek 1 to beat the Falcons, a game they covered as 7-point underdogs. In Week 2, Tampa Bay had an extra week to prepare for a Bears team coming off a deflating home opener. The Steelers' two wins against the Browns and Case Keenum don't really say much to me.

Remember that Pittsburgh also started 2-0 last season before heading out on the road in Week 3 to Philadelphia, a game they lost 34-3. I don't think that was just an anomaly, as Mike Tomlin has struggled to motivate his team for road games against inferior opponents. Since 2012, the Steelers are just 7-12 straight up on the road against teams that are below .500.

The Steelers are dealing with injury concerns at tight end (Jesse James, Vance McDonald), left tackle (Alejandro Villanueva, Jerald Hawkins) and on defense (Stephon Tuitt, T.J Watt, and J.J Wilcox).

Le'Veon Bell just does not look right. I'm not sure if he is simply still adjusting after missing camp or if he has had too much Dairy Queen, but something is off.

Chicago has covered five consecutive games as a home underdog, winning two of those five outright.

This is a scary spot for the Steelers, who have the Ravens on deck, given their recent road history and nagging injuries. Catching over a touchdown is simply too good to pass up. The Steelers probably find a way to win, but it should be close.
---
Week 3 NFL Recap
BLSH Plays:
Jaguars +4
Bills +3
Chargers +3
Bears +7.5
Scratched: Vikings, Jets
BLSH YTD: 2-1
Other Pending NFL Plays:
Rams/49ers U 41 (0.5 unit)
Ravens/Jaguars U 40 (0.5 unit)
Bills/Broncos U 40 (0.5 unit)
Raiders/Skins O 54 (0.5 unit)
NFL Total YTD: 12-5
---
You can be a part of our growing community and also follow all of my plays for free by simply downloading the SportsAction App through the App Store or Google Play.