The NFL's Best and Worst QBs at Covering the Spread
Credit:
Jayne Kamin-Oncea-USA TODAY Sports. Pictured: Philadelphia Eagles quarterback Carson Wentz
Carson Wentz covers the spread more often than any projected starting QB (62.1%), slightly edging out Tom Brady (62.0%), albeit in nearly 200 fewer games.
Andrew Luck and Aaron Rodgers are not too far behind, and many other serviceable arms are between 53% and 60%.
Just seven of the 32 projected NFL starters have career against-the-spread records below .500.
The football season is just about here. Just about.
Time's a-wastin', so I thought I'd do some of the legwork for you fine folks.
To help with your season prep, I pulled the against-the-spread (ATS) records for all of the projected starting quarterbacks this season.
Some of these numbers will come as no surprise. Others will come as a surprise.
Time to look at the data.
I set the cutoff for the kids' table pretty low at just 10 games, and because of that, I'm forced to put Carson Wentz atop the list in front of the hoofed one, Tom Brady.
If Wentz can keep his cover rate over 62% for his next couple hundred games, good for him. It will not happen, though.
At 51 games over .500, Brady can add his ATS record to his resume as just another reason why he's the greatest.
If young Jimmy Garoppolo can keep it up (6-1 ATS so far), it will be clear that Master Brady has successfully taught him the ways of the cover.
The longevity isn't there, yet, but Aaron Rodgers (59%) has been almost as impressive as Brady in the gambling world.
I'd be remiss to gloss over Andrew Luck's brilliant covering ways, too.
Captain Luck hasn't quite lived up to expectations in the traditional sense, but he's among the best in the hearts of gamblers (60.3%).
So are … uhhh … Andy Dalton (58.8%) and Case Keenum (58.3%).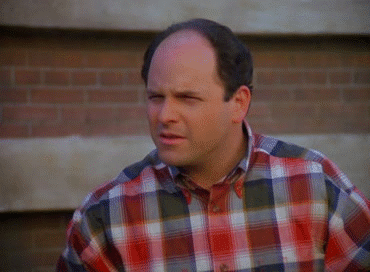 Brady, Rodgers … Dalton and Keenum, just the guys we were all expecting to see.
Many other top-tier QBs, young and old, are within a few percentage points of 55%.
Tyrod Taylor, a favorite of Jalen Ramsey's, has covered 55% of his games, too, but we all know that nothing matters when it comes to Cleveland Browns football. They'll find a way not to cover.
Unlike Brady, Rodgers and Brees, not all of the future Hall of Famers are cashing at a profitable rate.
Eli Manning and Ben Roethlisberger have slightly above .500 records, but unless you've been getting good juice, they haven't covered enough to make a profit.
I'm not sure if ATS records play into "elite" discussions or not, but Joe Flacco's mark is pretty fitting, in my opinion (50.0%).
Average. Pedestrian. Far from elite.
As you can see, there aren't too many fellas who've consistently been a letdown against the spread who have managed to keep their career afloat for a long time.
It's actually sort of hard to start in the league for five to 10 years or so and fail to cover at least half the time … unless your name is Jay Cutler …
(The fact that there's a nine-plus minute YouTube video of his interceptions against only the Packers says it all.)
Cutler went 60-88-5 ATS during his career, good for a 40.5% cover rate.
Hell, backup GOAT Matt Moore is 20-9 ATS in his career, and I'm pretty sure he's moonlighting as an NBA writer for us in his spare time.
Jameis Winston, Marcus Mariota and Jared Goff all have fine chances of digging themselves out of the gutter, but Matthew Stafford has by far the worst record of any starter with at least 100 games under his belt.
Thirteen games under .500 isn't that bad on paper and could be erased with a few consecutive seasons of impressive ATS records, but like I said earlier, it's practically a feat to be in the league for as long as Stafford has and have a cover rate that low.
There you have it. Bet on Tom Brady, bet against Matt Stafford.
Make that money, kids.