Is DeSean Jackson the Key to Unlocking an Elite Eagles Offense?
Credit:
Credit: Bill Streicher-USA TODAY Sports. Pictured: Philadelphia Eagles wide receiver DeSean Jackson (10) tosses the ball during Minicamp.
DeSean Jackson is back in Philadelphia, which is great news for quarterback Carson Wentz and the Eagles' offense.
Ian Hartitz analyzes Jackson's outlook and when you should look to grab him in your drafts.
We're in the thick of the NFL offseason and it's officially time to start fantasy football prep. I'll be answering the biggest questions heading into the 2019 season; this is part of that series.
---
Speed, for lack of a better word, is good.
NFL franchises have typically agreed with this Gordon Gekko-inspired antidote, as faster players are valued more than slower players with all else equal. This single attribute has helped make unlikely top-10 draft picks out of Darrius Heyward-Bey, Ted Ginn Jr. and most recently John Ross.
Still, the ability to track deep passes down the field and ultimately come down with the ball is what separates the league's field-stretchers from the truly dangerous game-breakers.
DeSean Jackson falls firmly in the latter category: He has 40 catches of 50-plus yards since 2008, which is more than six teams during that span according to NBC Sports Philadelphia's Dave Zangaro.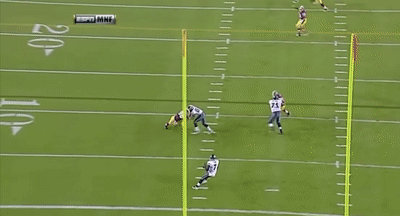 What follows is a breakdown on what type of impact D-Jax could have on the Eagles offense as well as which pass-game options might hold fantasy football value in 2019.
D-Jax has elevated every quarterback he's ever played with
There hasn't been a receiver who has instilled more consistent fear in safeties and cornerbacks alike than Jackson since he entered the league in 2008. Overall, he's racked up 61 receptions of 40-plus yards over the past decade, while no other receiver has managed to reach even 45-such plays.
Naturally, the ability to consistently run past defensive backs of all shapes and sizes has helped improve the efficiency of every quarterback that D-Jax has ever played with.
QB yards per attempt with vs. without DeSean Jackson #SpeedKills

Donovan McNabb: 7.44 Y/A with vs. 7.02 Y/A without
Mike Vick: 7.79 vs. 6.44
Nick Foles: 8.13 vs. 6.58
Kirk Cousins: 8.42 vs. 7.53
Jameis Winston: 7.81 vs. 7.7
Ryan Fitzpatrick: 7.91 vs. 6.68 pic.twitter.com/1G0kGf6Lbm

— Ian Hartitz (@Ihartitz) March 11, 2019
Jackson's big-play ability reached its peak in 2014. That season he managed to join Calvin Ridley, Tyreek Hill, Tyler Lockett and Sammy Watkins as the only wide receivers to rack up at least 200 PPR on fewer than 100 targets over the past five seasons. D-Jax's 8.5 yards after catch per reception that season trails only Percy Harvin (8.7) in 2012 among all receivers with 50 receptions in a season over the past decade.
Perhaps Jackson isn't quite as dangerous as he was five years ago, but the current edition still ranks among the league's best field-stretchers. Overall, his average of 16.8 yards per reception is the highest mark in the NFL since 2015 (minimum 100 catches), and he led the league with 18.9 yards per catch in 2018 with a mix of Ryan Fitzpatrick and Jameis Winston slinging the rock.
The DeSean Jackson effect is again expected to work in 2019 based on Carson Wentz's history of thriving with competent speed on the field.
An elite field-stretcher is exactly what Wentz needs
Adding Jackson to Eagles offense makes all the sense in the world.
Their 2017 Super Bowl winning offense was made up of the following pass-game components:
No. 1 outside receiver: Alshon Jeffery
Receiving-friendly tight end: Zach Ertz
Competent receiving running back: Corey Clement
Shifty slot receiver: Nelson Agholor
Vertical field stretchers: Torrey Smith and Mack Hollins
This formula helped enable both Wentz and Nick Foles to career years behind one of the league's best pass-blocking offense lines. However, things weren't as smooth in 2018 when Smith was released, and then Hollins and newly-signed Mike Wallace missed most of the season due to injuries.
The lack of a vertical threat in the Eagles' offense made it tougher for Jeffery and Ertz to operate in the intermediate areas of the field. Stripping Wentz of the only real speed his offense had to offer predictably derailed his once-elite deep-ball ability.
Carson Wentz on deep ball attempts in 2017 (with Torrey Smith + Mack Hollins):
QB Rating: 12th among 45 QBs
Y/A: 8th
Cmp: 12th

In 2018 (both Mike Wallace + Hollins were mostly hurt all season):
QB Rating: 30th among 45 QBs
Y/A: 17th
Cmp: 20th

Now the Eagles have D-Jax #sheesh

— Ian Hartitz (@Ihartitz) May 2, 2019
This concern should be alleviated in 2019. The idea of leaving pretty much any cornerback without safety over the top vs. Jackson is a death sentence.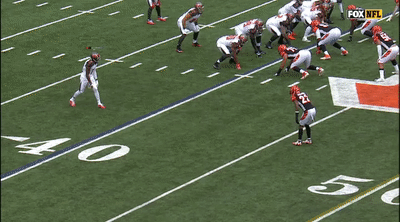 Add it all together and …
The 2019 Eagles look awfully good on offense
The only concern for the Eagles' plethora of talented skill-position players is whether or not the offense's all-around depth will prohibit any single player from getting a marquee workload.
Wentz's target share distribution in 11 games last season was as follows:
Zach Ertz: 24% target share
Alshon Jeffery: 16%
Nelson Agholor: 14%
Dallas Goedert: 7%
Golden Tate: 7% (in four games)
Jordan Matthews: 6%
Wendell Smallwood: 6%
Corey Clement: 5%
Ertz might not see 156 targets again in 2019 due to both the presence of a truly competent outside receiver like D-Jax as well as the continued progression of stud second-year tight end Dallas Goedert. Still, Ertz's three-year average 89.3-934.3-6.7 receiving line is plenty attainable with a less-featured but more-efficient role.
Goedert has the potential to contribute in the league's most pass-happy two-tight end offense and possesses massive upside in the event that Ertz misses any time. Both tight ends should be prioritized in best ball formats, while grabbing Ertz in season-long fantasy football drafts will help provide an edge over the competition.
Jeffery's stranglehold on the offense's No. 2 pass-game role could feasibly take a hit from both the presence of D-Jax as well as second-round pick JJ Arcega-Whiteside. The rookie's contributions in Year 1 could mostly be in red-zone packages, but Arcega-Whiteside possesses enough talent to be an immediate fantasy asset off the bench in a similar vein as Goedert if something happens to Jeffery.
The backfield is a bit of a mystery at the moment. There's a possibility that Jordan Howard serves as a 2019 version of LeGarrette Blount and second-round pick Miles Sanders never quite fully seizes control of early-down and goal-line work, as the rookie is dealing with a hamstring injury in an offense that has a history of utilizing committee backfields.
The biggest loser from the D-Jax acquisition from a fantasy perspective is probably Nelson Agholor. The Eagles clearly weren't happy with Agholor's production after they traded for Tate last season in an attempt to boost production out of the slot, and the presence of D-Jax now makes the fifth-year receiver's speed less of a necessity to keep on the field.
I'm focusing fantasy football exposure on the Eagles tight ends this season. Jeffery's average draft position at the time of this writing pits him as the PPR WR29, ahead of more-explosive options with similar target share questions like Robby Anderson, Will Fuller and even Christian Kirk.
D-Jax is a bit more affordable as the WR49, particularly in best-ball formats that allow us to take more chances on boom-or-bust type options. I'm currently taking him ahead of receivers with less certain 2019 roles such as D.K. Metcalf, Mecole Hardman, Courtland Sutton, James Washington and Keke Coutee despite their superior ADP.
How would you rate this article?