Marky's Malarkey: Demaryius Thomas, Nuk Hopkins and My $49,900 DFS Mistake
Credit:
Aug 30, 2018; Glendale, AZ, USA; Denver Broncos wide receiver Demaryius Thomas (88) against the Arizona Cardinals during a pre season game at University of Phoenix Stadium. Mandatory Credit: Mark J. Rebilas-USA TODAY Sports
Marky remembers the time he almost hit it big on DraftKings one year ago.
One stupid mistake directly cost him $49,900 and potentially a million bucks.
'Twas one year ago. Oct. 1, 2017. A day that I could've — should've — won a ton of money playing DraftKings. It was not meant to be, though, and DraftKings has yet to make a commercial with my likeness used as a sock puppet, which is something not all my coworkers can say.
It was Week 4 of the NFL season. I had been stacking paper over the first three weeks of the year, as about half of my lineups had cashed in tournaments.
I'm not a high roller, so by stacking paper, I'm talking a few sawbucks here and there. But hey, I was building my bankroll … everyone has to start somewhere.
The night before, I had perused the models on FantasyLabs and made five or six lineups for the $3 buy-in Play-Action tourney in which the winner would take home a cool $100k.
I also entered one of those lineups (one of the bad ones) in the Millionaire Maker. Like I said, I'm not really a high roller so, unfortunately, I can't mass enter the milly maker and what have you. I don't remember my thought process for all of my lineups, but I remember it for "the lineup" that was so stupidly crafted.
Quarterback
Deshaun Watson: $5,100,  11.28% owned, 34.72 points
Deshaun was popping off in the models that week and at such a cheap price, he could not be faded. That ended up being a very wise play, as he went for 34.72 points. I wonder if any of his receivers went off, too? Nah, I doubt it. How could both a quarterback and receiver both have great games? Implausible. Impossible! Anyone who stacks a QB and WR is a total fish.
Running Backs
Ezekiel Elliott: $8,200, 21.9% owned, 29.90 points
Le'Veon Bell: $8,700, 6.04% owned, 37.60 points
Bilal Powell: $4,600, 7.31% owned, 32.00 points
I knew things were off to a good start that day when Bilal Powell scored this touchdown early on in the slate …
Absolutely crushed it with my running backs that week and also took advantage of a surprisingly low-owned Le'Veon Bell.
Wide Receivers
Keenan Allen: $7,200, 12.59% owned, 21.80 points
Tyrell Williams: $4,400, 5.21% owned, 25.50 points
?????????
The two Chargers wideouts ended up as the third and fourth highest scoring wide receivers on the slate. For my third wide receiver, I was deciding between two guys. One ended up as the highest scoring wide receiver on the slate, while the other was the 68th highest scorer with one catch for 11 yards on 5 targets. Take a guess at which one I chose.
Tight End
Evan Engram: $3,000, 8.28% owned, 12.20 points
DST
49ers: $2,200, 3.32% owned, 9.00 points
---
>> Sign up for The Action Network's daily newsletter to get the smartest conversation delivered into your inbox each morning.
---
The $49,900 Mistake
So, if you did the math, you'll see that I had $6,600 left to play with. Dez Bryant was available at $6,500, but I recall not considering him, as I already had Zeke and didn't want another Cowboy.
Instead, I was deciding between DeAndre Hopkins at $6,400 and Demaryius Thomas at $6,300. In hindsight, the choice is obvious. Hopkins all day, baby. Pair him up with Watson for a little stack action and watch those points build up exponentially.
Instead, for reasons I can't recall, I went with Thomas.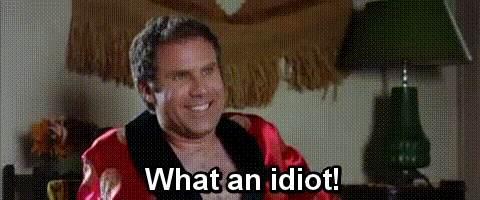 This looks stupider and stupider the more I look back on it.
I played Watson at QB and didn't play any of his receivers
Hopkins actually had a higher rating in the models
Absolutely terrible decision. What ended up happening:
DeAndre Hopkins: 20.53% owned, 29.7 points
Demaryius Thomas: 6.96% owned, 2.1 points
Two point one points. In the games leading up to Week 4, he had been rather consistent, averaging about 14 points and getting almost 10 targets a game. To bust my balls even more, he went off for 25.3 points in the game after he ruined my life.
At the end of the day, I ended up with  204.82 points despite my 27.6 point blunder. I came in 389th out of 634,165 entries, winning $100. Hardly worth the pain and suffering it caused me. The winner had 232.92 points and I would've came in 2nd had it not been for my stupidity. Hell, if I had entered the lineup with Hopkins in the milly maker, I would've won.
When I told my mom that night that I could've won $50,000 on DraftKings, she said, "But that's not real money, right?"
Yes, Ma. It is real money.
How would you rate this article?