Our Experts' Favorite Fantasy Draft Position for 2019
Credit:
Philip G. Pavely-USA TODAY Sports. Pictured: James Conner, JuJu Smith-Schuster
Sean Koerner, Chris Raybon and Matthew Freedman reveal their favorite fantasy football draft positions for 2019.
Draft order and strategy go hand-in-hand. So what's the ideal draft position for 2019?
Sean Koerner, Chris Raybon and Matthew Freedman reveal their favorites as we enter the final stretch of draft season.
---
Our Experts' Favorite Fantasy Draft Positions for 2019
My favorite draft spot this year is No. 5.
There's an outside chance that running backs Saquon Barkley, Christian McCaffrey or Alvin Kamara could fall to you if someone picking in the top four decides to draft a wide receiver or even Travis Kelce. And there's a better chance that running back Ezekiel Elliott could fall to you because of his contract-spurred holdout with the Cowboys.
I ultimately think that Zeke is unlikely to miss significant time because of his self-induced exile, and I still expect him to get the vast majority of the backfield work in Dallas.
Even though Zeke is risky, he provides immense value at fifth overall.
Even if one of the top-four backs doesn't fall to me at No. 5, I'm entirely fine taking David Johnson there. In new head coach Kliff Kingsbury's fast-paced, pass-happy spread system, Johnson should thrive. He's one of the best pass-catching backs in the league, and despite incredibly subpar circumstances last year — when he was a top-four selection — Johnson still managed 1,386 scrimmage yards and 10 touchdowns.
If the Cardinals offense is even just average in 2019, Johnson could regain the 2,000-yard, 20-touchdown form that made him a league-winning All-Pro breakout in 2016.
Give me either No. 1 so I can just take Saquon and be done with it, go with two pass catchers in Rounds 2-3, and hopefully have a top-20 RB like Chris Carson fall to me at the Rounds 4-5 turn.
If not, I love the last pick in 10- and 12-team leagues, because I love the RB value available at the Rounds 3-4 turn. On the first turn, I can comfortably bag two top-five WRs then run it back with two top-20 RBs with RB1 upside at the 3-4 turn.
I also like picking anywhere in the first or final three picks so I can predict what drafters at the turn will do, which sometimes can provide an edge in terms of which players I can wait until the next round to draft.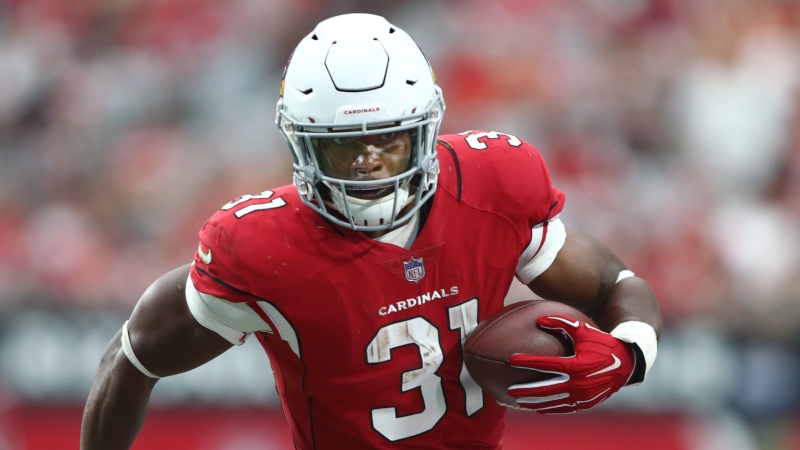 I don't hate the No. 4 pick as much as most at this point — just give me David Johnson. Rather, my least favorite spot is probably No. 6, because there's a chance both Zeke and DJ are off the board, which means I'm essentially forced to either take a WR by default or drop a tier at RB (I'll sometimes go James Conner or Nick Chubb in standard formats).
I typically don't root for a draft slot — I'm confident enough in my strategy from each slot to treat what order I get as "OK, I know what my draft plan needs to be from here."
But if I had to pick, it would either be the first three picks or final four to five.
With Zeke still holding out and Picks 5-12 really being close for me, I don't mind getting a later pick. Often times people only think about their draft order in terms of the first couple rounds, but having a middle pick helps in the mid- to late rounds because you don't have to reach as much.
Having a bookend pick typically means you need to make your pick knowing 20-plus players will be taken before your next pick. Being in the middle of the draft gives you a bit more control as to when you can snag a sleeper pick once they've fallen a bit too far.
Give me any draft slot and I'll see only the positive — I have a plan from each slot.
How would you rate this article?