How to Crush Your Fantasy Football Dynasty Startup Draft
Credit:
Matthew Emmons-USA TODAY Sports. Pictured: Amari Cooper
Ryan McDowell offers eight tips to crush your fantasy football dynasty startup draft.
It's dynasty startup draft season. In fact, it's always dynasty startup draft season. That's one of the things that makes dynasty fantasy football unique.
Below are eight tips to help you dominate your competition and win your dynasty startup draft.
---
More Fantasy Strategy: Auction | Best Ball | Late-Round QB | Zero RB
---
1. Know Your League Settings
This might sound obvious, but your draft preparation should begin by having a complete understanding of your new league's rules, settings and scoring.
Years ago, nearly every dynasty league was the same. We all started one quarterback, two running backs, three wide receivers and a tight end. Then leagues began using flex spot, adding PPR scoring and even allowed two starting QBs via a superflex spot.
That was only the beginning.
Now, the variety of rules and scoring settings in dynasty leagues is seemingly endless. Lately, point per carry (PPC) and point per first down (PP1D) scoring have become popular, as have devy leagues. Devy, short for developmental, are leagues in which you draft players before they even reach the NFL and retain their rights when they leave college.
Clearly, this diversity can have a major impact on how players should be valued, meaning you must have a firm grasp on all rules.
2. Fully Understand Player Value
Speaking of player value, this is always my top tip for new dynasty players: Understand player value.
There are different levels of value in dynasty, including trade value and roster value. But for our purposes, we want to focus on startup draft value. Fortunately, that's also the easiest to define and identify, thanks to average draft position (ADP) data.
Before my days as a fantasy football writer, I heavily focused my draft strategy around finding player value through dynasty ADP. It wasn't so easy then. I searched My Fantasy League and the forums at FootballGuys for new dynasty leagues, then manually entered player draft position into a janky spreadsheet.
Once I began my "career" as a fantasy analyst, I knew ADP would be a big part of my gig, and it has been. I've collected monthly ADP — yes, even during the regular season — since January 2013. Studying and understanding that data has helped me crush many dynasty startup drafts over the past several years. My data can be found at Dynasty League Football, but other sites offer similar information.
Don't go into a startup draft without spending time soaking in this expected draft position information.
3. Create a Tiered List of All Players by Position
This is the next step after reading up on that ADP data. Use that data as a starting point and make adjustments to fit your league's rule set and scoring, along with your own preferences among individual players.
After you have a complete player list, sorted by position, draw your lines in the sand, creating positional tiers. This will help you make decisions along the way, including determining which position to target with certain picks and when to engage in trade talks.
4. Trade Down, Not Up
On the topic of making trades during the startup draft, I've a rarely broken this rule: Only trade down in the draft, never trade up.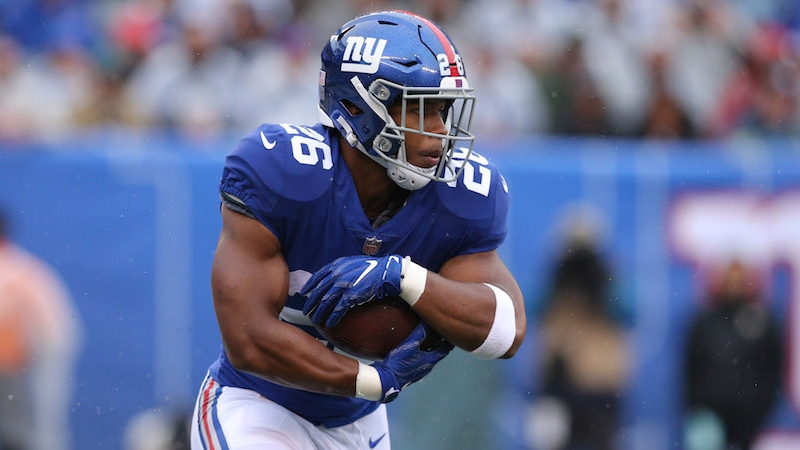 While draft pick calculators have been around for years, they're not as useful in a dynasty league due to a variety of unique strategies being attempted. This means there's no tried and true rule for moving up (or down) during a draft. That can result in paying exorbitant value when it's totally unnecessary.
Instead, make sure you are on the other side, gaining that value by loading up on picks in Rounds 4-8. Then, along the way you can…
5. Acquire Future Rookie Picks
One reason I'm so against trading up in startup drafts is that the price to move up often includes sacrificing future rookie draft capital. I'm against this idea in any year, but it's especially true this season as the 2020 draft class can potentially make a historic impact on dynasty leagues next offseason.
Instead of flipping those valuable rookie picks to move up a round, collect the picks by sliding down. Often, dynasty players will focus on acquiring future first-round picks, for obvious reasons. This can actually create a value opportunity to target second- or even third-round picks, which can be used in the projected deep 2020 class or stacked together to move up in future rookie drafts.
Rookie picks never lose value.
6. Don't Be Afraid of Youth Early
You've heard the argument before: "But he hasn't even played a snap in the NFL." This argument was even made regarding Saquon Barkley a year ago, when he cracked the first round of dynasty drafts soon after being selected second overall by the Giants.
Sure, there's some risk with drafting rookies or other relatively unproven players early in your startup, but that risk brings with it a huge reward. According to my research, rookies rarely lose dynasty value during their first year regardless of their performance. This gives highly-drafted rookies a safety net making them well worth the risk.
Ideally, I'd like to begin a startup draft with WR JuJu Smith-Schuster, WR Amari Cooper and RB Josh Jacobs. Collecting valuable youngsters early can allow for greater flexibility later in the draft.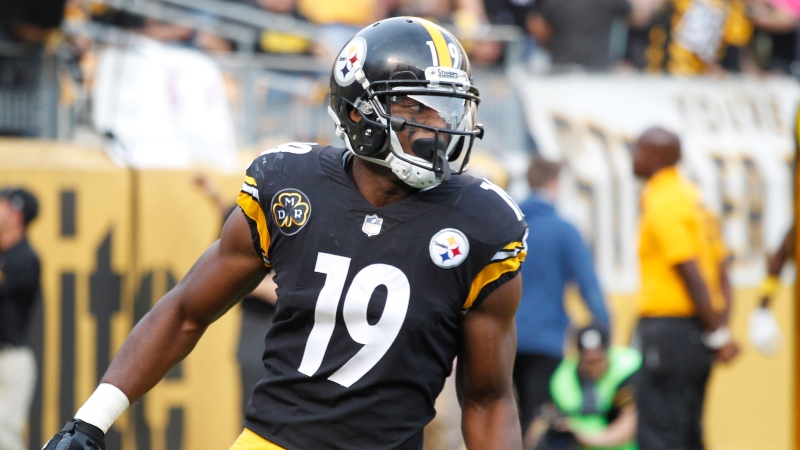 7. Don't Be Afraid of Veterans Late
On the other hand, later-round draft picks should be reserved for short-term veterans.
Many times, dynasty players will get carried away with the youth movement, drafting players under 25 years old for their entire roster. That plan is enticing but not ideal.
After I stack the top of my roster with high-upside youth, I then target veterans who can fill my starting lineup for the next two seasons. Some players currently being drafted outside of the top 125 players include TE Kyle Rudolph, QB Ben Roethlisberger, WR Larry Fitzgerald, TE Jared Cook and RB Latavius Murray.
8. Late-Round QB
Thanks to the work of JJ Zachariason, the late-round QB movement has been a popular trend for years now. The general idea is that the QB position is so deep and there's relatively little difference between the QB5 and the QB15 in a given week, so investing valuable capital in the position is unwise.
This strategy is supported by ADP data. While Patrick Mahomes has seen his value soar after a record-breaking season, at 25 overall, he's the only signal caller inside the top 50 players. Not only would I suggest not spending a top-25 pick on Mahomes, I'd gladly wait until the top 100 players are off the board.
As of writing, Kyler Murray (108), Jared Goff (120) and Cam Newton (125) are all prime targets outside the top 100. Waiting even longer for a reliable veteran like Roethlisberger (168), Drew Brees (175), Philip Rivers (199) or Tom Brady (206) would also work, allowing earlier picks to be allocated on backs and receivers.
How would you rate this article?