Raybon: How to Leverage Fantasy Football Settings to Find an Edge in Your League
Credit:
USA Today Sports. Pictured: JuJu Smith-Schuster, James Conner
Familiar your fantasy football league's settings? If not, you'll want to be.
Chris Raybon breaks down how all the different fantasy settings affect player value and how to leverage them.
Fantasy football is a game of prediction, but we still can't know exactly what's going to happen before it does. You can, however, give yourself an edge by exploiting league settings.
Settings can directly impact the value of players, so it's critical to understand how.
I've outlined how all the different settings can increase or decrease the value of certain players so you can plan which to target accordingly below. Let's start with scoring.
---
Jump to Setting Type: Scoring | Roster | Draft | Acquisition | Playoffs
---
Fantasy Scoring Settings
PPR
Increases value of: Players who get high-percentage targets
The top 20 RBs in PPR scoring averaged 50.6 receptions in 2018; the top-20 RBs in standard scoring averaged 46.4 receptions.
The top 20 WRs in PPR scoring averaged 92.3 receptions in 2018; the top-20 WRs in standard scoring averaged 89.9 receptions.
The top 10 TEs in PPR scoring averaged 73.6 receptions in 2018; the top 10 TEs in standard scoring averaged 72.0 receptions.
Increases value of: Stud WRs
Decreases value of: Stud RBs
The top 10 RBs in 2018 averaged 2.0 more PPR points per game than the top-10 WRs, but 4.3 standard points more.
Standard Scoring
Increases value of: Players with high touchdown upside
At RB, think goal-line backs like C.J. Anderson. At WR, think red-zone threats like Donte Moncrief or Devin Funchess (instead of reliable slot receivers like Adam Humphries and Jamison Crowder).
The top-20 RBs in standard averaged 11.7 total TDs while top-20 RBs in PPR averaged 11.6 total TDs.
The top-20 WRs in standard averaged 8.7 TDs while top-20 WRs in PPR averaged 8.2 TDs.
The top-10 TEs in standard averaged 6.4 TDs while top-10 TEs in PPR averaged 6.3.
Increases value of: RBs
Decreases value of: WRs
Standard scoring also tilts scoring in favor of RBs vs. WRs.
The top-10 RBs in standard averaged 17.6 points per game while top-10 WR in standard averaged 13.3 PPG.
The top-20 RBs in standard averaged 14.6 PPG while top-20 WRs in standard averaged 12.1 PPG.
RB21-40 in standard averaged 9.4 PPG while RB21-40 in PPR averaged 8.6.
Half PPR
Increases/decreases: Depends on roster settings
Half-PPR is a happy medium between standard and PPR that creates a balance between RB and WR and between the different types of ways these players achieve their fantasy points. It lets starting lineup settings — which we'll discuss in depth later — dictate which players have the most value.
Yardage Bonuses
Increases value of: Three-down RBs, target-hog WRs/TEs, dual-threat QBs, explosive players
The most common bonuses are the 100-yard bonus for rushing/receiving and the 300-yard bonus for passing. These lend themselves well to players who see a lot of volume, and especially to those who see high volume in multiple areas (i.e. three-down backs and mobile QBs).
Explosiveness is also an asset here. Twenty carries doesn't mean as much if a player is always getting a solid three to four yards as 15-17 carries does if a player is good for one- to two-yard chunk gains every time they take the field, for instance.
TE Premium
Increases value of: High-volume TEs
TEs are easily the lowest scoring position in traditional scoring formats, which Increases value of the top tier of TEs like Travis Kelce, who can put up WR1 numbers. But the drop-off beyond the top tier tends to decrease the value relative to the other positions.
TE premium, meanwhile, Increases value of the overall position relative to the others.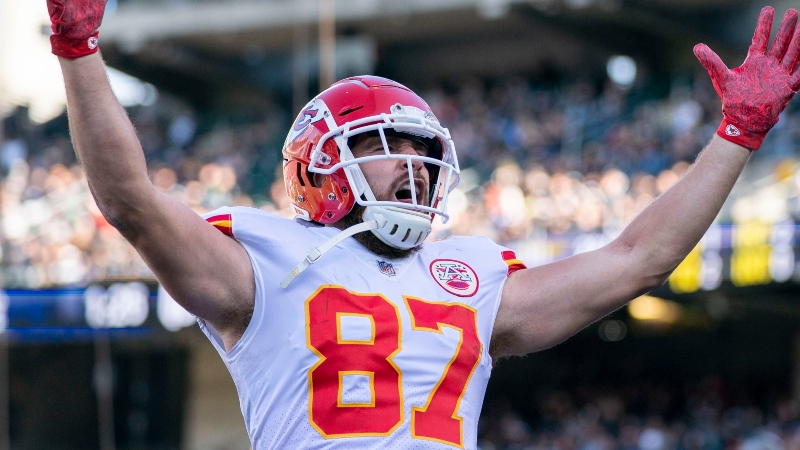 Point Per First Down
Increases value of: Mobile QBs, RBs on good offenses, WRs and TEs with high average depth of target
The players with the highest rate of first downs per carry tend to be QBs capable of scrambling for a first down if no one is open, as well as primary RBs (not third-down/pass-catching RBs) on good offenses that can stay ahead of the chains and offer their lead back manageable or third-and-short opportunities. Third-down passes to RBs are often check downs short of the sticks that don't pick up the first down.
The same counterintuitive notion applies to downfield receivers compared to reliable possession receivers. The players who have the highest rate of first downs per reception are players like Kenny Golladay, who usually aren't being targeted behind the sticks in the first place.
The value of the more reliable underneath types is already factored into their normal fantasy scoring, as that tends to be their primary role.
Point Per Carry
Increases value of: Three-down RBs, early-down RBs, dual-threat QBs
This puts a premium on feature backs and dual-threat QBs. It also gives some added value to early-down grinders, especially those expected to be in good game script often.
Negative Scoring
Decreases value of: D/ST (if you can leave the slot empty)
Increase the value of: D/STs that allow few points (if you must start one)
The biggest fantasy nightmare is being in the lead by a slim margin with your opponent out of players, while you have only your D/ST remaining — only to see your D/ST give up 42 points.
If you can leave the slot empty in that situation, do it and guarantee the win. If not, prioritize a D/ST that's not expected to allow many points over one that might've more sack and turnover upside.
---
Fantasy Roster Settings
At any point in the draft, player value depends on these factors:
How many players do I still need at the position?
How much better is the top player available at the position now vs. the player I'd get if I wait until the next round?
How much better is the top player available at this position now vs. the player I'd get if I waited as long as possible to draft a player at this position?
With that in mind, here are how the different lineup and roster settings affect player value.
1 QB
Decreases value of: QBs
Not as many points separate the best from the worst as other positions. For instance, the difference between the QB2 and QB20 in 2018 was 5.0 fantasy points per game, while the difference between the RB1 and RB20 in 2018 was 13.1 PPR and 12.7 standard per game.
You can treat QBs almost like kicker and D/ST in these leagues and wait until the end of the draft. No, really — Josh Allen was the top fantasy QB over the last month of 2018. You'll be fine.
2 QB
Increases value of: QBs
If everyone in the league is required to start two QBs, it ups the value of QBs relative to other positions. This is maximized in leagues with more than 10 teams, because not every member of the league will be able to draft a third QB from among the NFL's 32 starters.
2 RB, 2 WR, 1 FLEX (RB/WR/TE)
Increases value of: Starting RBs
Value in the default roster configuration is mostly decided by your scoring format.
PPR leagues favor a WR in the FLEX while standard leagues favor a RB. However, since you're going to need extra RBs anyway, this also Increases value of RBs right before the last tier of starters cuts off. There's a lot of value in getting three top-20 RBs, for example.
2 RB, 2 WR
Increases value of: Studs, players at the end of tiers
Decreases value of: Unpredictable players, low-floor players
The fewer players you have to start at RB and WR, the easier it is to build depth, and the more important it becomes to acquire true difference-makers regardless of position before they run out.
And since everyone's starting lineup will be strong, you don't want to have to chance at starting a volatile player at the wrong time and getting a low score.
2 RB, 3 WR
Increases value of: WRs
Decreases value of: RB
This discourages hoarding RBs early and puts a premium on snatching up the WRs who get enough targets to confidently start every week.
2 RB, 3 WR, 1 FLEX (RB/WR/TE)
Increases value of: RBs, WRs, consistent high-floor players, TEs (relative to QBs)
Decreases value of: QBs, TEs (relative to RB/WR)
This Increases value of high-risk/high-reward upside picks in later rounds.
Superflex (QB/RB/WR/TE)
Increases value of: QBs
Decreases value of: TE
While superflex leagues increase the value of QBs, it's not to the extent of 2QB league with 12 or more teams. QBs score more points than the other positions, but if you miss out on a third, it's not the end of the world; you will just have to start a player from another position during the bye week crunch.
K/DST
Increases value of: Lottery-ticket RBs
My colleague Sean Koerner repeatedly hammers this point home: Just because you're required to start a kicker or D/ST each week doesn't mean you're required to draft one.
There will be plenty of startable options available to pick up right before kickoff, but in the meantime, you can take advantage of the extra roster spot with a lottery-ticket RB. The sooner before the start of the season you draft, the more the possibility of the starter sustaining a practice injury occurs.
You also might be able to use this extra player as a throw-in for a trade before the season starts.
Number of Bench Slots
As the number of bench slots increases, so too does the viability of streaming, as you can afford to carry a second QB, TE, DST, kicker, etc. More bench slots also increase the value of lottery-ticket RBs who don't have standalone value but are an injury away from being in the RB1 conversation.
Bench slots also increase the value of players who will miss games at the beginning of the season, particularly if you can designate one of these slots as an IR slot. Players who will sit to begin the season tend to be overrated because at least someone will talk themselves into the "x-number of games of this player plus 16 games of a bench player is still good value" theory, failing to account for the fact that you have to actually make the fantasy playoffs first to see realize the full ROI.
Finally, more bench slots Increases value of players with overlapping bye weeks.
A smaller bench Increases value of studs and consistent players you can depend on week in and week out. Relying on platoons might cost you in the form of having to release a valuable player during the bye-week crunch.
Player Acquisition Settings
Free Agent Acquisition Budget vs. Waiver Wire Priority vs. Free Agent Free-For-All
A waiver priority system should be no one's fantasy. It's nowhere near as fun or strategic as blind bidding for available free agents. Instead, it rewards those who leave their roster untouched to preserve their waiver priority for an opportunity that might never come. It encourages inaction.
Beast Mode would not be pleased.
Being handcuffed by waiver priority Increases value of building a balanced roster and prioritizing weekly consistency, because you never know if your spot on the priority list will match up to when you have a need at a particular position. Waiver priority doesn't lend itself well to unbalanced early-round strategy like Zero RB, because the priority system hinders your ability to bolster your backfield if you whiff in the draft, and you're all but guaranteed to hate yourself for whichever player you ended up using your No. 1 priority on.
If anyone can pick up free agents at anytime with no process in place to make things fair, enable notifications on your phone for whichever site you get your NFL news from, be sure to be up early on game days for Adam Schefter bombs, etc., and be prepared for everyone in your league to hate you for picking up a suspended RB's replacement at 3 a.m.
Trades
If trading is allowed with few restrictions, your goal should be to end up with a roster with studs at every position come playoff time, you should be on the lookout for quality vs. quantity trades, where you can throw in bench players to sweeten a deal.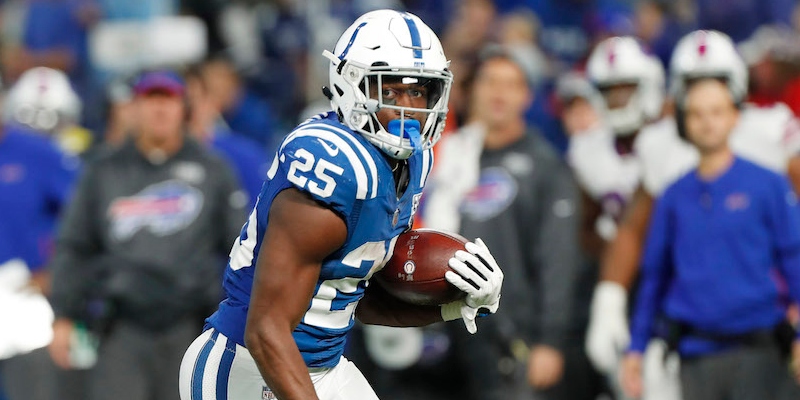 Due to the elevated injury rate of RBs compared to other positions, most owners will be looking for RB help, and thus you need extra depth here to have the necessary leverage to work out a deal in your favor.
Additionally, fewer trade restrictions favors a shorter-term draft focus, as you can sell high on players with unfavorable schedules down the line.
If you won't be able to poach players from other teams, handcuffing your RB (provided there's a clear handcuff) is one of the best insurance measures you can take. Stud pass-catchers are also at a premium since you won't be able to find these players on the waiver wire down the line.
Keepers
Increases value of: Stud RBs/WRs, high-upside late-round picks, young players
Decrease value of: Early-round QBs, older players, short-term solutions
This isn't the time to round out your roster with safe, high-floor guys like Philip Rivers or Adam Humphries — you're aiming for players who legitimately have enough upside to be drafted in the top-50 next season.
By the same token, keeper leagues also maximizes the importance of taking high-floor studs. Most top-tier players will still end up getting kept the following at early-round costs, as there will only be so many diamonds in the rough late.
Fantasy Draft Settings
Snake
Increases value of: Players at the end of positional tiers
Snake drafts increase the value of players at the end of a tier. You'll be picking 12 to 24 picks apart every other round, so it's critical to recognize when it's time to pounce on a player at the end of a tier.
Sean Koerner outlines his tiers for every position here.
Auction
Increases value of: Studs
There are a finite number of weekly difference-makers at each position, and if you miss out, that's it. You'll have extra funds left over and end up overpaying for players who are not worth it.
Pick Timer
The shorter the pick timer, the more likely someone is to make an auto-pick, particularly in the later rounds.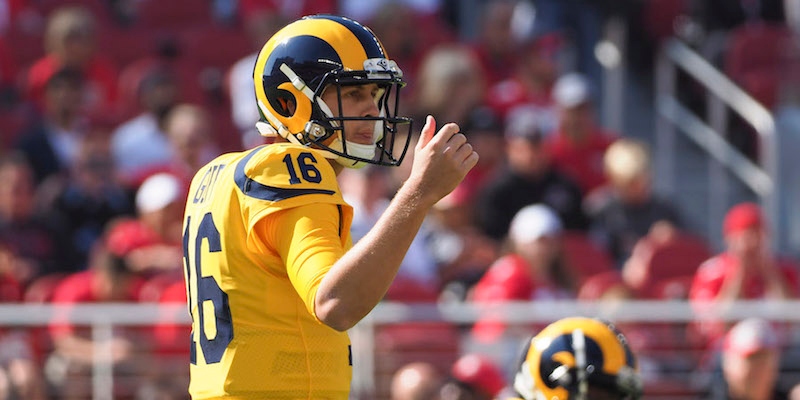 It's a lot easier not to screw up a QB or TE pick with limited time because there are fewer options, and they tend to score more similarly, so I like to load up on RBs and WRs early and leave myself for easier decisions in the later rounds.
Head-to-Head
Increases value of: Consistent, high-floor players who see steady workloads
Decreases value of: Volatile, unpredictable players
You can win a head-to-head matchup against an opponent who has a better roster than you if you're betting at making start/sit decisions.
---
>> Create custom cheat sheets using Chris Raybon's latest fantasy football rankings with our Draft Kit.
---
Total Points
Increases value of: High ceiling players
Decreases value of: Low-ceiling players who are also not that consistent
Unlike a pure best ball format, total points leagues still require you to make starting lineup decisions, so consistency still pays off. But if you have a low-ceiling player who also has a low floor — think a slot WR like Danny Amendola who might not see consistent snaps from week-to-week — then ceiling wins out.
Best Ball
Increases value of: Unpredictable players with high ceilings
Decreases value of: Low-ceiling players

Here you don't have to worry about making a lineup — your top scorers count toward your starting lineup each week — so a high ceiling becomes more valuable than avoiding a low floor.
Fantasy Playoff Settings
The longer the playoffs (usually three-plus weeks), the more important it is to have studs whom you can rely on no matter what. The shorter they are, the more valuable players with good matchups during the critical playoff/championship week become.
A Week 16 Championship Increases value of players with a good Week 16 matchup, even if they might not be as valuable otherwise. It also Increases value of drafting players with a Week 17 road game, as it means you'll get more home games than road games from that player. That's usually optimal, particularly at the non-pass catcher positions, since NFL teams tend to have more success at home.
A Week 17 Championship Increases value of players with good Week 17 matchups and the value of potentially free lottery tickets available on the waiver wire who play for teams resting starters.
How would you rate this article?