How to Bet the Super Bowl: Patriots-Rams Spread, Over/Under Tips
Credit:
Matthew Emmons-USA TODAY Sports. Pictured: Los Angeles Rams defensive end Aaron Donald
Betting on the Super Bowl can be intimidating, especially knowing how and when to place your spread and over/under wagers.
We offer spread and over/under betting tips for Super Bowl 53 between the New England Patriots and Los Angeles Rams.
Betting odds for Super Bowl 53 are now available, but how and when to make your wager can be intimidating.
For those interested in getting in on some Patriots-Rams action, we've put together a handful of tips, tricks and strategies to consider before betting the spread and over/under for Super Bowl 53.
Super Bowl spread betting
If you like the Patriots …
Oddsmakers opened Super Bowl 53 as a pick'em but a wave of Patriots money has moved the line to New England -2.5. If you still like the Pats, that's OK.
According to The Action Network's John Ewing, when the line moves toward one team (like the Patriots moving from a pick'em to -2.5), that team is 8-5 against the spread (ATS) over the past 15 Super Bowls.
Since 2003, those teams are 70-52-4 (57.4%) ATS in all playoff games.
If you like the Rams …
Wait. Eighty-three percent of tickets and 85% of dollars wagered on the Super Bowl 53 spread have taken New England, and as mentioned above, oddmakers have reacted by adjusting the line to -2.5.
Because field goals are so prominent in the NFL, 15% of all games from 2003 through Super Bowl 52 finished with a three-point margin of victory. As a result, three is considered the most important number in NFL spread betting.
With so much money flowing on New England, Rams bettors should wait for the line to move to the extremely important number of +3.
In fact, one Las Vegas sportsbook already made the move to Rams +3 and was immediately hit with money from sharp bettors, forcing it to move back to Rams +2.5 within just 17 minutes.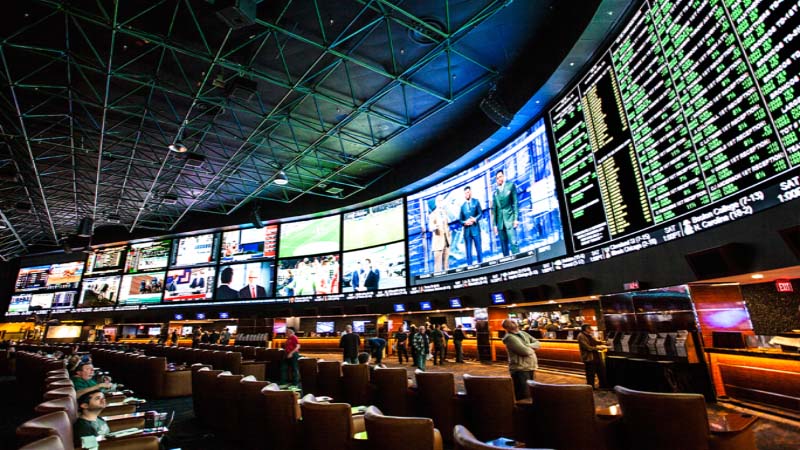 Super Bowl over/under betting
If you like the over …
This is a good time to consider making your bet. Bettors have pushed the total down from 58.5 to 57, but the betting percentages are beginning to even out, suggesting money on the over is starting to show up.
Based on Sean Koerner's NFL power ratings, the Super Bowl 53 over/under should be 57.5, meaning we could see it tick back up.
In addition, the Super Bowl is the most heavily bet sporting event of the year, attracting action from even the most casual of sports bettors. And as we know, casual bettors love betting on overs because it's more fun to root for exciting games with plenty of scoring than punts and defensive battles.
Recreational bettors also tend to wait until closer to game time to place their bets, so it's reasonable to expect more money to come in on the over as we approach kickoff, which could force oddsmakers to move the total back up toward the opener.
If you like the under …
For the same reason it makes sense to look at the over right now, it's also reasonable to conclude that waiting on the under is the correct move.
Shop for the best line
Ensuring you get the best price that the market has to offer is the easiest way to maximize betting value. However, not doing so is also one of the biggest mistakes made by sports bettors.
Whether you like the Patriots or the Rams, why bet a vig/juice of -115 when you can get -108?
The same goes for the over/under. Why take over 57.5 when there are plenty of books offering 57?
And what's the best way to shop for the best line? Easy. Download The Action Network's mobile app to track live odds for Super Bowl 53 from more than 45 sportsbooks.
How would you rate this article?