Fantasy Football Impact of James Conner's Injury: Go Get Jaylen Samuels
Credit:
Philip G. Pavely-USA TODAY Sports. Pictured: Jaylen Samuels
Pittsburgh Steelers running back James Conner will miss Week 14 with ankle injury.
His replacement, Jaylen Samuels, should be owned in all fantasy football leagues.
Fantasy owners who managed to land breakout star James Conner this season were met with some tough news Tuesday. Steelers head coach Mike Tomlin confirmed to reporters that Conner will miss the team's Week 14 matchup against the Raiders due to a sprained ankle.
The injury was originally diagnosed as a non-severe lower-leg contusion, but this more-significant sprain could lead to Conner spending the fantasy playoffs on the sideline.
Conner is the overall PPR RB5. He's probably one of only a handful of running backs (along with Kareem Hunt) whose absence is capable of causing complete fantasy chaos thanks to his status as a three-down workhorse in one of the league's best offenses.


If only the Steelers had a healthy three-down back in the prime of their career to turn to. Alas, they're left with three options at running back with Conner out.
29-year old journeyman Stevan Ridley
2018 fifth-round pick Jaylen Samuels
Second-year former undrafted free agent Trey Edmunds
The Steelers signed Ridley at the end of last season to keep Le'Veon Bell fresh during a meaningless Week 17 game against the Browns.
Ridley had 17 carries that game, but has totaled just 18 carries in the entire 2018 season. He has just four targets over this span and is a non-factor in the passing game.
Ridley has played for the Patriots, Jets, Falcons and Steelers since 2014. In other words, he's a replaceable back who has been used as such in Pittsburgh.
Ultimately, Ridley has been inactive since Week 10 and doesn't seem poised for much more than some potential early-down work.
Edmunds is a similarly underwhelming option considering he's spent the entire season on the Steelers' practice squad and has just nine career carries. There's a reason why Edmunds wasn't able to stick around in New Orleans at all in 2018 despite having a clear opportunity to seize a backup role during Mark Ingram's four-game suspension.
This brings us to the current front-runner for No. 1 RB duties during Conner's absence: Jaylen Samuels. The 6-foot, 225-pound rookie offers more three-down ability than any of his teammates, and Samuels also boasts a 4.54-second 40-yard dash that helped him rack up an absurd 47 total touchdowns from scrimmage during his four years at North Carolina State.
FantasyLabs' Editor-in-Chief Matthew Freedman had this to say about Samuel in his prospect scouting report.
A mismatch chess piece, Samuels (I expect) will ultimately be leveraged by an innovative play caller as an early-down H-back (fullback and slot receiver) with the flexibility to move across the formation and a third-down halfback with the ability to run and catch out of the backfield. If he also turns into a short-yardage rusher with a proclivity for scoring touchdowns, he might become the NFL's most valuable non-lead back as a discounted version of David Johnson.
A discounted-version of David freaking Johnson certainly isn't the worst way to spend your early week waiver add before the most important stretch of the fantasy football season.
Also helping matters is the fact that Samuels has consistently demonstrated the ability to make plays in the Steelers offense. Ben Roethlisberger has already found Samuels for two touchdowns on just nine targets this season …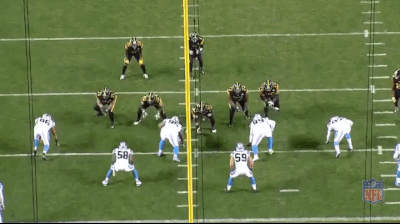 … while Samuels posted a collective 28-86-1 rushing line during the preseason.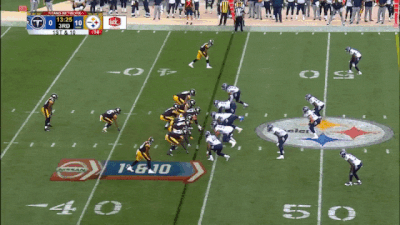 Overall, Samuels has worked as Conner's lead backup for the better part of the past month and is expected to be the No. 1 guy Sunday against the Raiders.
The only question is just how much Samuels will be featured.
Mike Tomlin, running back by committee "is our intention" as we sit there.

— Ed Bouchette (@EdBouchette) December 4, 2018
Even if the Steelers do ultimately lean on a committee backfield, Samuels seems like the best bet for to win the fantasy-friendly pass-down opportunities.
Additionally, the Steelers never managed to utilize a running back committee whenever Bell missed time over the years. This could certainly change with several unproven pieces to work with, but the likes of De'Angelo Williams and James Conner were each more or less handed featured roles the second Bell was sidelined over the years.
Go get Jaylen Samuel.

James Conner ranks fourth in the NFL in total touches.

Touches from the Steelers RB in Le'Veon Bell's 15 missed games from 2015-2017:
22, 24, 29, 18, 15, 31, 25, 19, 23, 12, 32, 36, 12, 26, 17

— Ian Hartitz (@Ihartitz) December 4, 2018
The schedule for the fantasy playoffs isn't spectacular, but regardless, the Steelers' high-powered offense is more than capable of racking up points down the stretch:
Week 14 at Raiders: 21st in average PPR points per game allowed to RBs
Week 15 vs. Patriots: 11th
Week 16 at Saints: 4th
Week 17 vs. Bengals: 32nd
What are you waiting for, go get Jaylen Samuels.
How would you rate this article?