Marky's Malarkey: Mentally Preparing for the Patriots' Dynasty to End
Credit:
Isaiah J. Downing-USA TODAY Sports. New England Patriots quarterback Tom Brady (12) and head coach Bill Belichick in the second quarter against the Denver Broncos at Sports Authority Field at Mile High.
In addition to their Super Bowl trophies, the New England Patriots have been by far and away the best team against the spread, covering 62.1% of the time since 2003.
However, Marky believes trouble is looming in the near future.
Some think Tom Brady and Bill Belichick both have a few years left in Foxborough, but nothing is certain from here on out.
Last week, I scared some folks off and angered many others when I said I've never watched a college football game. Too bad, deal with it. You're all going to be extra pissed when you learn that I've never watched an NFL game.
Just kidding. I like the NFL as much of the next guy and was luckily born in Massachusetts in the 1990s. You know what that means… I'm a Patriots fan! I'm sure I've regained all of your love, now.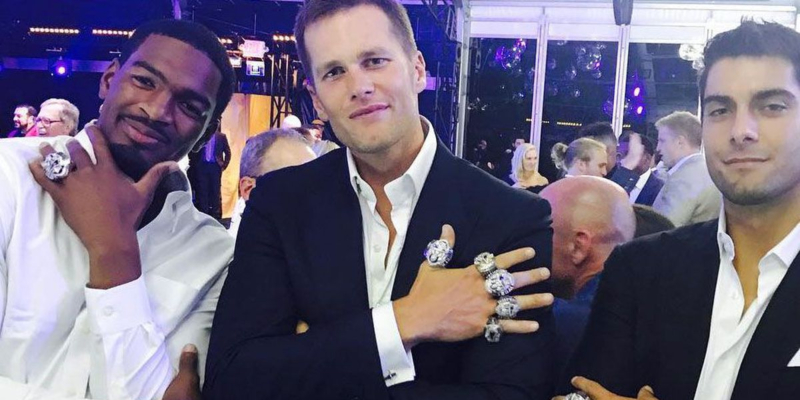 Look at all those rings. Come on, let me hear all of those cheating excuses from the losers out there. Perhaps the only thing better than winning those championships (yes, I helped win those as a fan) is hearing all the crybabies complain afterward.
Nice, salty, delicious tears from miserable loser fan bases are my favorite.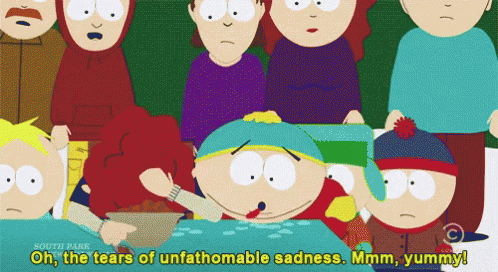 I'm just going to go over some stats for you folks to help illustrate how good the New England Patriots have been compared to the rest of the league.
Since 2003, they are 144-88-8 (62.1%) against the spread (ATS,) good for a 21.8% ROI and +52.33 units. This is just shy of 30 units more than the second-best team over that span. They are also the best both at home and on the road if you break it up.
They're not dogs often, but when they are, they make the oddsmakers think twice about their decision. The Patriots are 23-9-2 ATS as underdogs, which is nearly a 72% cover rate. This is the best cover rate in the league by more than 10% in that situation.
Not only have they covered frequently, but they've covered by more than a touchdown on average. Don't doubt Tom and Bill.
A fundamental philosophy I was taught when I first started working at Sports Insights is fading the public. We all know that it's not a guaranteed green dot, but a great place to start, as NFL teams getting 70% or more of spread bets have covered just 48.5% of the time.
Here's another philosophy for you: don't bet against the Patriots. Period.
Patriots with 70+%:  62-36-1 (63.3%,) 25.1% ROI, +24.8 units
Everyone else: 513-574-28 (47.2%,) -7.1% ROI, -79.6 units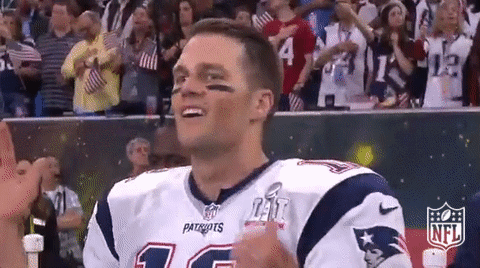 Oh, yeah … you also do not want to play against them if they lost their last game. Following a loss, they're 36-11 ATS. Forgot to even mention that they've been 41-6 straight-up, and you can imagine bettors have done similarly well.
I could go on and on and on. In fact, it's quite difficult to find a trend in which they're not the top team, let alone one that they are sub-.500 in. But look, I'm not just writing this article to rub the Patriots' success in everyone's faces.
That's one reason, but not the only one. I realize that the end is near for Tom Brady, Bill Belichick and the Patriots dynasty that you've all learned to hate (unless you've been betting on them.)
I'm here to admit that I'm scared. I'm scared for the future. I'm scared about this season. I'm even a bit scared that the winning ways are already over.
---
>> Sign up for The Action Network's daily newsletter to get the smartest conversation delivered into your inbox each morning.
---
Just because a high roller with $10,000 units would have made a cool half a milly betting on the Pats for the past 15 years doesn't mean that this year will have guaranteed profits. Far from it, in my opinion.
The way it currently stands, this Pats team is not nearly as good as some of the championship squads of yesteryear. Can't complain too much when the GOAT is under center, but I'm more than a little concerned.
The receiving corps is clearly awful, and both of Brady's favorite targets (Gronk and Julian Edelman) are seemingly hurt more often than not these days.
Now that it is Matt Patricia-less, their defense is considered to be average to below-average in most rankings I've seen. USA Today even has them as the 27th ranked defense in the league, which is … not great. You know what they say — defense wins championships!
I could probably look past the pedestrian roster if not for all of the drama going on off the field over the past year. There's been enough Brady, Belichick and Robert Kraft drama to script a gosh dang teen rom-com. Hell, even the man with the Peter Pan complex — Gronk — was supposedly considering retirement this offseason.
Honestly, if I was Brady, I'd head for the hills. Literally. He's accomplished everything that needs accomplishing. Why he wouldn't be spending every waking moment of the rest of his life at the Yellowstone Club is beyond me.
If only there were some way that I could go ski and golf in the middle of the best nature this country has to offer. Wait a second …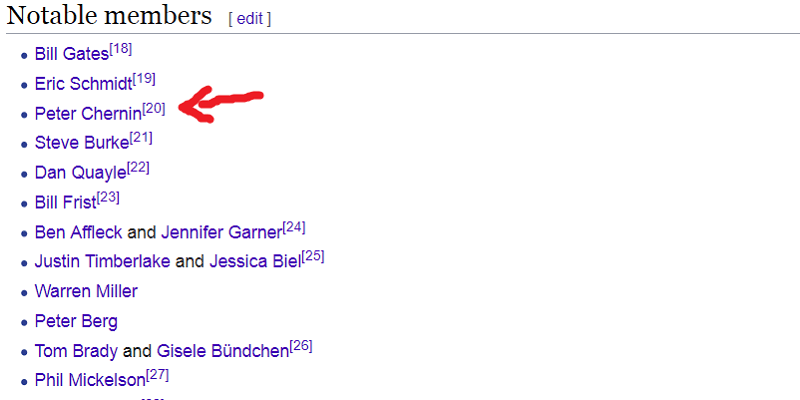 Umm, hey Mr. Chernin, sir … you don't know me, but I'd be more than willing to look after your place at the club. I could even be your butler. Feel free to mull it over and get back to me. I'd take a substantial pay cut if necessary.
Anywho, it's tough to admit as a Pats fan, but clearly some shiznit is in the midst of hitting the fan. I'm not quite pessimistic enough to take the under on their season win total of 11, though.
I mean, even a mediocre Patriots team is pretty much guaranteed to get at least 11 wins. It's happened in 11 of the past 12 seasons, in fact.
Considering the other competition in the conference, you can probably punch their ticket to the AFC Championship game (for the eighth straight season) too. Hell, maybe they'll make another Super Bowl, but I can't see them winning it in their current state.
Nothing is guaranteed at this point. Brady could start looking old. Their roster might be too crappy. The rumored internal feuds between the head honchos might hit a breaking point.
It wouldn't surprise me or anyone else if they have another season or two left in the tank, but I'm certainly scared that they'll be falling back to earth this year.
So to all you Patriots fans out there. All of you bettors who've earned a pretty penny off the legendary Brady and Belichick … savor this while you can.  Earn this — just like the late Tom Hanks said right before he succumbed to his gunshot wounds.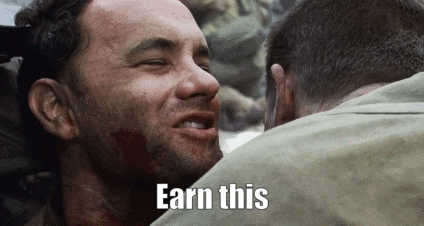 The 2020s are going to be a rude awakening for folks like myself. Be prepared.