Our Favorite Week 15 NFL Betting Picks: Spreads & Over/Unders for Sunday
Credit:
Chuck Cook-USA TODAY Sports. Pictured: Jimmy Garoppolo
Our experts reveal how they're betting Week 15 of the NFL season.
Find their spread and over/under picks for Sunday's main slate outlined below.
They like a few home underdogs, but are laying the points with a couple road favorites.
Which home underdog can you trust? Which double-digit favorite should you lay the points with?
Our experts reveal how they're betting Week 15, featuring spread and over/under picks for the following 12 games:
Bears at Packers: 1 p.m. ET
Patriots at Bengals: 1 p.m. ET
Seahawks at Panthers: 1 p.m. ET
Texans at Titans: 1 p.m. ET
Dolphins at Giants: 1 p.m. ET
Eagles at Redskins: 1 p.m. ET
Broncos at Chiefs: 1 p.m. ET
Buccaneers at Lions: 1 p.m. ET
Browns at Cardinals: 4:05 p.m. ET
Vikings at Chargers: 4:05 p.m. ET
Rams at Cowboys: 4:25 p.m. ET
Falcons at 49ers: 4:25 p.m. ET
Now let's dig into their picks!
---
Odds as of Sunday morning and via DraftKings, where Action Network users get a risk-free bet up to $500.
---
Aaron Rodgers has notable home/away ATS splits.
Home: 50-30-3 | 23.4% ROI
Away: 44-41-1 | 1.7% ROI
In the Rodgers era (since 2008), the Packers score differential relative to their opponents has been 8.5 points higher at home than on the road. That home/away split is easily the highest in the league.
At Lambeau Field, the Packers truly have a home-field advantage.
Freedman is 508-383-21 (57%) overall betting on the NFL. You can follow him in our free app.
Freedman: Patriots -10 at Bengals
In the history of the Bet Labs database (since 2003), the Patriots are 160-101-8 against the spread (20.3% ROI).
Bill Belichick usually gets the job done. On average, the outcome for a Pats game is a cover of +3.74 points. That's a massive margin. And Belichick is even less generous against poor opponents. When facing teams that failed to make the playoffs in the previous season, the Patriots are 112-58-5 ATS (28.7% ROI). On average, they've scored 4.90 points more than their non-playoff opponents.
Even with Andy Dalton back in the starting lineup, I have no respect for the 1-12 Bengals.
Under the Belichick regime, the Pats have been a "no mercy" franchise against overmatched opponents. And given that they are coming off of back-to-back losses, I expect them to take out their anger on the tanking Bengals.
Coming off a loss, the Pats are 39-15-0 ATS (43.2% ROI).
Travis Reed: Panthers +6.5 vs. Seahawks
The Seahawks are 10-3 record and have an MVP candidate in Russell Wilson, but their underlying numbers say they may not be as good as their record indicates. They have only a +20 point differential and have given up 321 points — the most given up by any team with a winning record this season.
While some would call the Seahawks clutch, the math says that winning close games is not sustainable over time and teams are likely to regress toward the mean. While their running game could feast, their defense will have to deal with Christian McCaffrey.
I think anything over a field goal is too much. I gladly snagged the +6 as well as the moneyline in case we see an outright upset.
Freedman: Texans +3 at Titans
Deshaun Watson has been his best in adverse circumstances. His career doesn't offer a huge sample of games, but his splits are suggestive: In his 16 games as an underdog, he's averaged 25.2 DraftKings points per game (per our FantasyLabs Trends Tool).
And we see these same splits reflected in his record against the spread. As a dog, he is 11-5 (35.2% ROI). Plus, I think the Texans will be able to move the ball through the air: The Titans are without their top-three perimeter cornerbacks.
Stuckey: Giants -3.5 vs. Dolphins
I just don't think this Dolphins roster is anywhere close to as talented as the Giants, and think this line should be closer to 6.
The Dolphins own the league's worst defense — a unit that can't generate pressure and is completely decimated on the back-end. I expect a Giants team that should get healthier on offense with the return of Golden Tate (and potentially Engram) to move the ball with relative ease against a Dolphins defense that's allowing 6.2 yards per play.
It looks like Eli Manning will get the nod under center, and he looked serviceable enough in his first start back. I trust him here against a much easier defense that should also allow the Giants to get going on the ground. Plus, he likely won't be as charitable with the ball as Daniel Jones has been.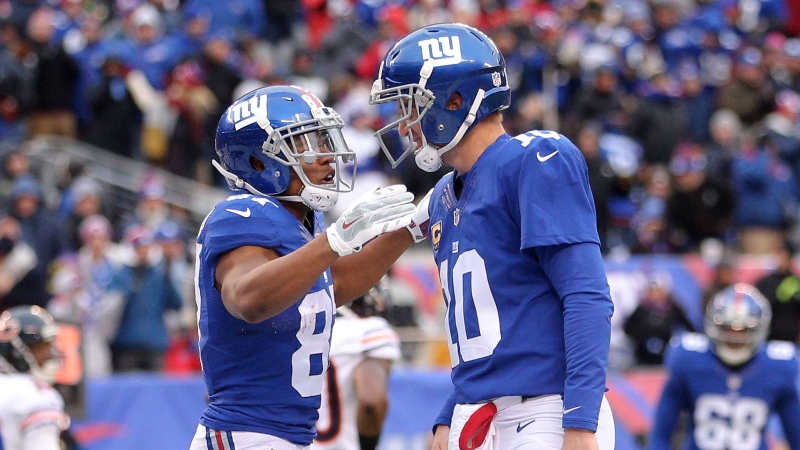 On the other side of the ball, the Giants defensive line should dominate the line of scrimmage against an inferior Miami offensive line. The Dolphins' offensive line ranks dead last in adjusted line yards in addition to most advanced metrics. New York's defense excels at stopping the run which it will have no issue doing against Miami's historically bad rushing attack that's averaging a league-low 3.3 yards per carry.
Now, the Giants secondary has played pretty poorly this year and I have to give credit to Ryan Fitzpatrick for his production on such a bad team. However, he has no running game to speak of and a banged up receiving corps that may now be without its top wideout DeVante Parker, who is currently in concussion protocol. I think this secondary can do just enough in tangent with the defensive line production to get the necessary stops.
Before I hit either, I will wait to see if the market drives the Giants down to 3 at some point but do like both at their current levels. I also think throwing the Giants into a ML parlay with say the Patriots isn't a bad option.
The Dolphins will fight but the Giants should win this game by 6+ more times than not.
Stuckey is 308-243-7 (55.9%) overall betting on the NFL. You can follow him in our free app.
Chris Raybon: Eagles-Redskins Under 40
The under is 4-1 in Dwayne Haskins' five career starts, and his inconsistent connection with Terry McLaurin could potentially thwart the best means this game has of finding its way over the total.
Someone needs to tell Haskins that he doesn't need to physically drop to execute a dropback. He's been sacked on an absurd 14.0% of dropbacks, most in the NFL. That has led to a league-worst 4.23 net yards per pass attempt average, just the type of offensive ineptitude we look for when betting unders.
The Redskins will also be without second-year running back Derrius Guice, who accounted for nearly 40% of the team's touchdowns since Week 7, despite the fact he wasn't even activated from the injured reserve until Week 11.
But it's injuries on the Philly side that figure to have the greatest impact on the total. Lane Johnson — Pro Football Focus' No. 1 graded tackle this season — will miss this game with a high-ankle sprain sustained on Monday Night Football. The Eagles also lost Alshon Jeffery (IR) while Nelson Agholor (questionable) could sit out for a second week in a row with a knee injury.
Aside from inconsistent rookie running back Miles Sanders, the offense has no explosion. Wentz's 6.5 yards per pass attempt ranks 30th, and the Eagles haven't produced scoring play of over 25 yards on offense since Week 8.
Instead, they have to rely on long drives like the back-to-back 10-play, 58-yard and 14-play, 80-yard touchdown drives that chewed up five minutes, 17 seconds and six minutes, 39 seconds, respectively, in their comeback effort against the Giants last Monday.
Raybon is 180-132-10 (57.7%) overall betting on the NFL. You can follow him in our free app.
Freedman: Broncos-Chiefs Under 46.5
Whenever the Chiefs are home, I almost always automatically bet the under.
That might seem counterintuitive: If the team with one of the best offenses in the league is at home, shouldn't we expect that team to score more points than usual? And wouldn't that drive the game to the over?
With the Chiefs, that historically hasn't been the case.
Under Andy Reid (since 2013), the Chiefs have actually scored 2.9 fewer points at home than on the road. That's easily the most negative home/away offensive scoring differential in the league.
In fact, Chiefs games have an NFL-worst home/away total differential of -7.9 points. In Kansas City, NFL games rank No. 23 with a mediocre 43.6 points. On the road, Chiefs games blow out with a league-high 51.4 points.
Arrowhead is a tough place to score, for both the home and visiting teams.
In the Reid era, no home team has made under bettors more money than the Chiefs have with their 35-21-1 under record (including playoffs, 21.7% ROI).
Stuckey: Lions +3.5 vs. Buccaneers
This comes down to a numbers play for me. I have this Bucs team as about a field goal better than this Lions team on a neutral field, so this line should be right around a pick. That means I would gladly take +3 with the home dog Lions and especially +3.5.
Neither team will likely have much success running the ball, so it will come down to which team can move the ball more efficiently through the air. Well, each team lost a key cog of their respective passing attacks last week as Detroit won't have the services of Marvin Jones and Tampa lost Mike Evans. For Tampa, that leaves pretty much just Chris Godwin while Detroit at least has a viable slot option in Danny Amendola to pair with Kenny Golladay on the outside.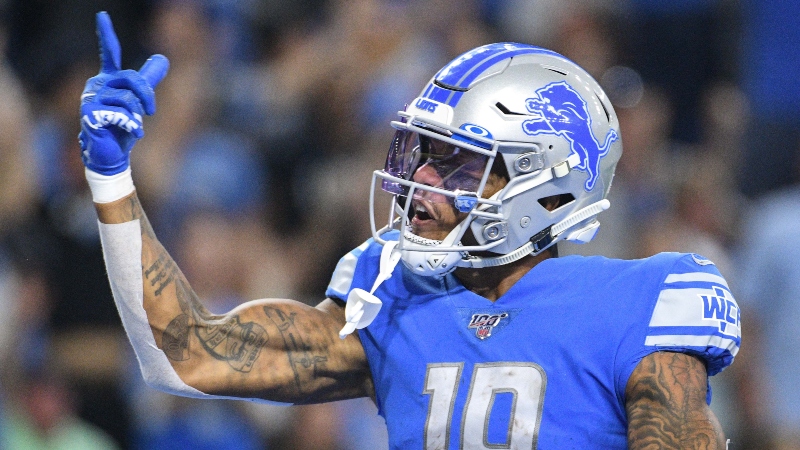 I'd actually give the edge to the Lions here as Detroit has a more talented secondary with Darius Slay on the outside and Justin Coleman in the slot in addition to the emerging rookie Amani Oruwariye. Plus, this unit really only has to worry about one major threat in Godwin. The loss of Evans crushes the Tampa offense, which has arguably the best wide receiver duo in the league when Evans and Chris Godwin are on the field at the same time.
Tampa obviously has the better overall quarterback, but Jameis Winston is dealing with a fractured right thumb in his throwing hand. For someone that is already prone to turnovers, this could turn into a disaster in the dome.
David Blough was pretty horrid in his last start at Minnesota but that was his first career road start in a hostile environment against a solid defense. He showed me enough in his first start in Detroit on Thanksgiving against the Bears to trust him back at home.
After three straight wins, the Bucs are overvalued in the market right now relative to a Lions team that hasn't won a game since October. But Detroit has played a relatively tough schedule over that span and has been in almost every single game this year; all 11 of their games against teams other than the Vikings have been decided by one possession.
Plus, I'm getting to fade Winston as a favorite, which is always the preference when betting on a game involving the former Florida State product. He can beat anybody just as easily as he can lose to anybody. Winston is just 6-13-1 ATS as a favorite in his career, failing to cover by an average margin of about a field goal per game. (Only Philip Rivers is less profitable as a favorite among active starting QBs).
Hold your nose and side with the value home dog.
Raybon: Browns -2.5 at Cardinals
"Armageddon." Those were Stuckey's words when I told him I was betting the Browns as we drafted our picks for this week's Action Network Podcast. As a 100th-percentile Kyler Murray/Kliff Kingsbury truther, this is way, way off-brand for me.
But covering this game would be off-brand for the Cardinals.
Arizona has posted a respectable 7-5-1 record against the spread this season, but they've never covered a spread as low as +2.5 despite already having had three opportunities to do so. In Week 2, they were +2 at home against the Panthers. They lost 38-20. In Week 13, they were +2.5 at home against the Rams. They lost 34-7. Last week, they were +2.5 at home against the Steelers. They lost 23-17. To recap: When the Cards have been underdogs by less than a field goal, they've failed to cover by an average of 15.3 points per game.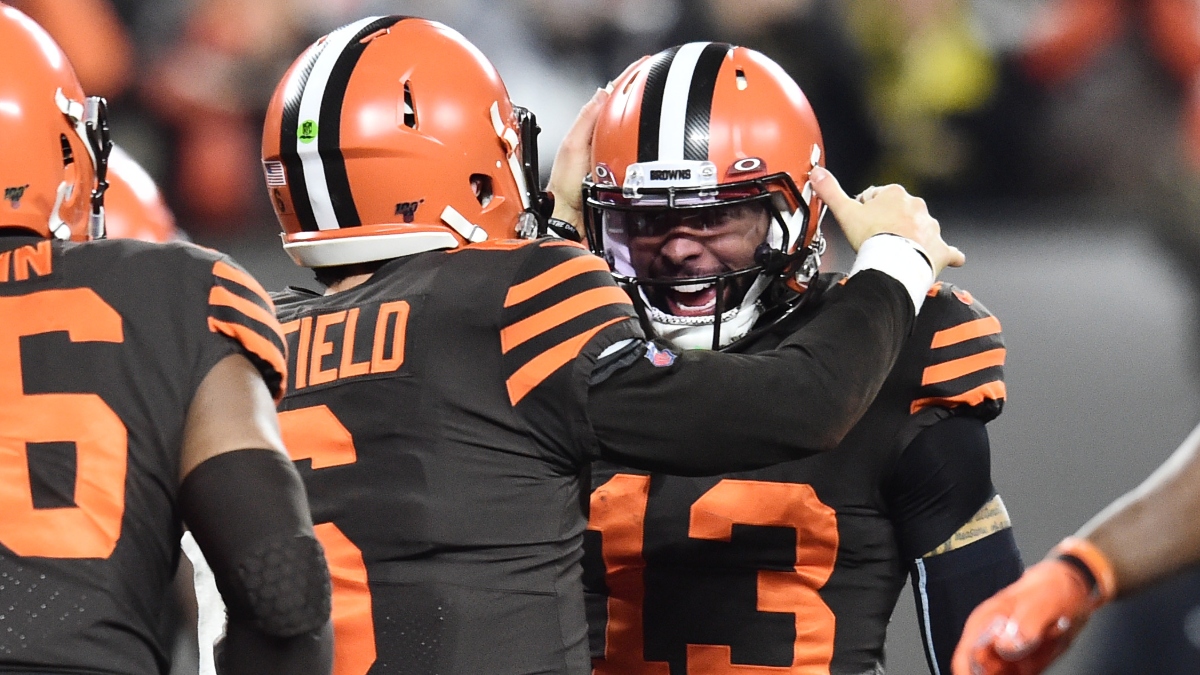 To be fair, they're 4-of-4 at covering spreads of +3/3.5, but those four games came against the Lions (3-9-1), Bengals (1-12), Falcons (4-9), and Giants (2-10). At 6-7, the Browns have been a relative disappointment, but they're nowhere near as bad as the aforementioned four. Cleveland's average point differential — a better predictor of future performance than win-loss record —  is -1.4, but the Browns played the eighth-hardest schedule according to opponent point differential, which adjusts to +1.2 after adjusting for strength of schedule. The Cards have played the seventh-hardest slate, but their adjusted mark still sets at -5.4.
Both teams have been roughly equal on offense — Cleveland ranks 13th in schedule-adjusted efficiency while Arizona ranks 14th, according to Football Outsiders' weighted DVOA (which weights recent games more heavily).  While the Browns have been slightly below-average on defense (19th), however, the Cardinals have been borderline terrible (26th) and are even worse on special teams (29th). The Cardinals offense ranks 24th in third-down conversion rate and 30th in red-zone TD rate while the Browns defense ranks fifth and 12th, respectively, in those same categories.
So while I'm usually reluctant to back the Browns under Freddie Kitchens, I like them in this spot.
Despite often getting in their own way, the Browns are still talented enough that they've still performed at the level of an average team, while the Cardinals roster around Murray simply doesn't afford them any margin for error. Their only wins coming against teams that are a combined 7-32 (.179). I think Cleveland takes care of business and wins this game, so I'd be willing to bet this up to -3 in hopes of a push in a worst-case scenario, but the real value is at -2.5.
According to our public betting data, 64% of the bets and 69% of the money has come in on the Browns as of this writing, so if you plan to bet this, act quickly to grab a -2.5 before they're gone.
Sean Koerner: Chargers +2.5 vs. Vikings
I almost don't know where to begin with this one.
Sportsbooks don't set lines as a way to predict how games will end — their main goal is to divide the action evenly. And it just so happens that having a market where millions of dollars helps set where the line ultimately closes creates an extremely accurate forecast for NFL games.
The public has become increasingly sharp over the years as access to data and timely news is more readily available than ever. It makes the market incredibly sharp, in general, and tough to beat.
This is a rare game in which the wrong team is favored. The market has demanded that it be.
The Vikings opened as 2.5-point road favorites, which has been pummeled by 82% of the tickets and 86% of the money (see live public betting data here). So why hasn't the line gone up to the key number of -3? Sharp money. I can almost guarantee you books have either already received sharp money or know they'll get sharp action at 3, so the line has been frozen.
The Chargers have been one of the unluckiest teams this season. They have a +2.8 edge in Pythagorean win differential over the Vikings, which is largely due to a 2-8 record in one-score games.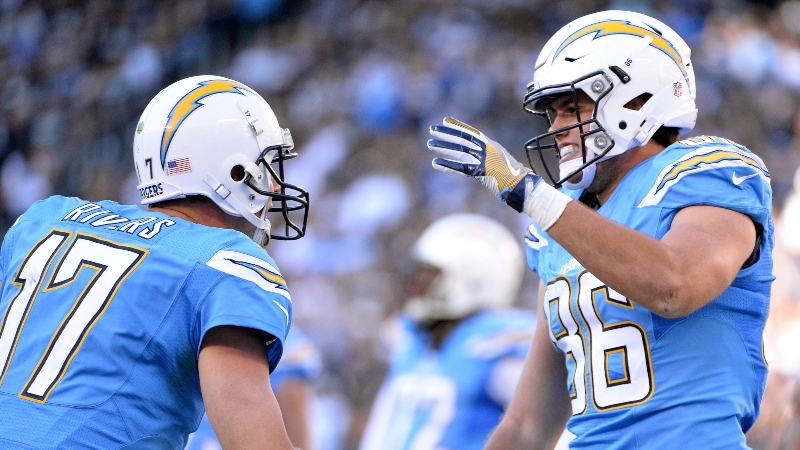 The Chargers also happen to be one of the unluckiest teams in fumble recoveries while the Vikings have been one of the luckiest. It comes out to a +6.7 edge in fumble luck for the Chargers — another signal that identifies hidden value on a team moving forward.
The Chargers' pass defense has been lethal, allowing fewer than 185 yards passing to seven of their past 10 opponents. Stud safety Derwin James returned from IR two games ago, which only improved their stout defense. The Vikings rely heavily on running backs Dalvin Cook and Alexander Mattison, but each are likely to be less than 100% as they're dealing with injuries.
The Chargers are going to be my play of the year, but I'll want to see if the market can push it up to +3 before pulling the trigger. You might have to act fast if it does, though, with all signs pointing to sharps not allowing that number to be available for long.
Koerner is 147-104-2 (58.6%) overall betting on the NFL. You can follow him in our free app.
Stuckey: Cowboys +1.5 vs. Rams
Now, while I think the Rams have the edge in a lot of the little things — which I covered in depth in our game guide — I have to play the Cowboys here.
First, I know that, in a way, this game (somehow) means nothing to the Cowboys — they can beat the Eagles then the Redskins over the next two weeks to win the division. But on the flip side, this game is almost essential to the playoff chances for the Rams, who are fighting for the last wild-card spot in the deep NFC.
But at the end of the day, I play numbers, not teams.
When this line opened around Cowboys -3, it looked reasonable to me since I have these teams rated very similarly. Even when it ticked down a bit, I had no interest in Dallas for fear of the reasons I outlined above. However, I cannot pass up +1.5, which is where this line currently sits after everyone and their brother, sister and cousin has decided to play the Rams — that's just too much value on the home team (with extra prep following a Thursday game) in a fairly even matchup, per my numbers.
This game also fits one of my primary principles — buy low, sell high — when betting the NFL, which sees more overreactions on a week-to-week basis than any other sport.
Last week, everybody wanted to back the Cowboys on the road in Chicago and fade the Rams at home against Seattle. Well, after passing on Dallas last week and betting the Rams, the tides have shifted too much with this number.
I'll be out on an island by myself late Sunday afternoon with a Cowboys ticket, hoping Jason Garrett doesn't do something like punt on fourth-and-1 from the Rams' 30-yard line. And hey, at least Brett Maher is no longer kicking in Big D!
Mike Randle: 49ers -10.5 vs. Falcons
While we've discussed the danger of picking against the 9- to 10-point underdogs in the NFL, the Falcons are simply too injured on both sides of the ball to keep this matchup close. The season-ending loss of Desmond Trufant coincides with the Falcons also losing wide receiver Calvin Ridley and nagging injuries to Julio Jones and Austin Hooper to severely limit the Falcons efficiency.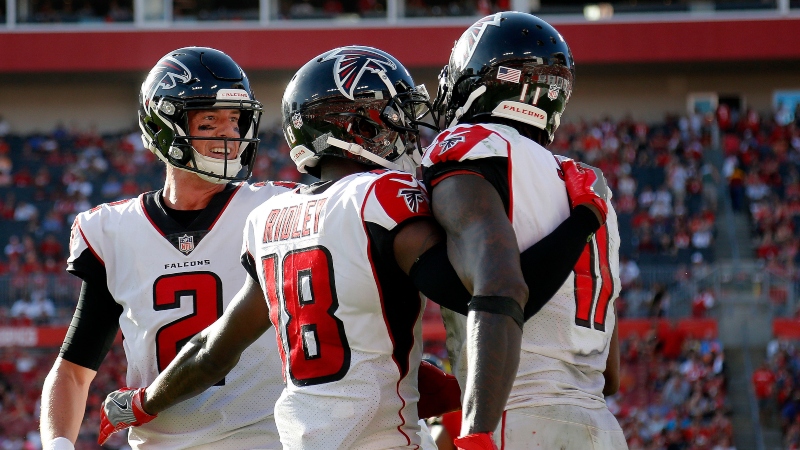 San Francisco's second-best offense by Football Outsiders' DVOA is now comprised of a top-two pass offensive attack, with Jimmy Garoppolo playing his best football at the end of the season. I expect a huge bounceback by the 49ers defense against a Falcons offensive line that's allowed 16 sacks over the past three games.
I'll buck the trend of 9- to 10-point underdogs covering, and go with a healthier and more accomplished San Francisco team at home.
Randle is 237-231-4 (50.6%) overall betting on the NFL. You can follow him in our free app.
How would you rate this article?