Winter Weather Forecasts Affecting Colts-Chiefs, Chargers-Patriots Betting Lines
Credit:
Timothy T. Ludwig-USA TODAY Sports. Pictured: Indianapolis Colts.
The Colts-Chiefs game (4:35 p.m. ET Saturday, NBC) will kickoff toward the end of a snowstorm that may feature lingering snow showers.
Any snow should be light, but windy conditions will be a factor throughout the game.
The snowstorm forecasted for New England earlier in the week is out of the picture, but the Chargers and Patriots (1:05 p.m. ET, CBS) can expect temperatures in the mid-20s.
There are only a handful of games left in the NFL season, but luckily Mother Nature is throwing us a bone and giving us (me) some interesting weather to analyze.
Don't expect blizzards, though. I wish I could tell you there were some blizzards on the way, but there's not.
There's only one remaining chance for a blizzard left this season and that's if there's one in either Kansas City or New England during conference championship weekend. Fingers crossed.
The weather in Los Angeles for the Cowboys-Rams game is not worth more than this one sentence, as 60 degree temps with tame winds will not play a factor.
The two AFC games will potentially be impacted, though. Here's what I have:
Indianapolis Colts @ Kansas City Chiefs
4:35 p.m. ET Saturday, NBC
I've had my eye on this game for the past couple of days. The forecast hasn't changed much, but now that we're a day away, we know with good certainty that THERE COULD BE SOME SNOW SHOWERS.
Beginning on Friday afternoon, snow will hit the Kansas City, Mo. area. The storm has been coined Winter Storm Gia, which will hit through the night and into Saturday morning, at which point her wrath will begin tapering off.
They should get about five inches of snow in total, but less than an inch during the game and potentially none at all. Once the trail end of Gia is on the way out, it'll begin to disband and leave some scattered flurries and squalls in the vicinity.
Do not expect steady, heavy snowfall during the game.
The field will definitely be sloppy and winds could be a factor, which is probably something to consider more than the snow. Average winds of 11 mph and gusts to 20 mph are expected throughout the game. Since it's snowing, you can imagine it'll be cold — right around freezing at 32 degrees, in fact.
After opening at 55.5, this over/under shot up to 57 thanks to some early money. It remained there all week, but has dropped to 56.5 at a handful of books today. I would not be shocked at all if it drops back down into the 55-56 range before kickoff.
---
>> Sign up for The Action Network's daily newsletter to get the smartest conversation delivered into your inbox each day.
---
Los Angeles Chargers @ New England Patriots
1:05 p.m. ET Sunday, CBS
Earlier in the week, I wrote about a potential snowstorm in New England that was causing the over/under to drop. I figured the forecast probably wouldn't hold up, though, and it didn't.
As a Massachusetts native who used to compile snow total forecasts from every station and bring them into school to predict the chances of a snow day with my friends, trust me when I say I know the accuracy of snow forecasts.
They don't hold up when they're six days out.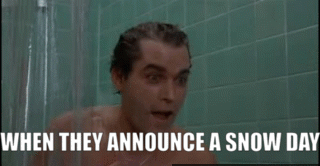 At the time, the over/under had fallen from 47.5 to 45, but it has bounced back up to 47 now that the flakes won't be flying.
It is going to feel like winter, though. I pity the folks who have to go sit/stand there for three hours in 25-degree weather.
Historically, games with sub-30 temperatures have actually led to overs hitting, not unders. In the regular season, the over has hit at a 58.3% rate per Bet Labs And in the playoffs, overs have gone 22-15-1 (59.5%).
Unlike Kansas City, winds will not be whipping and will average just five mph during the game.
How would you rate this article?