Updated NFL MVP Odds: Brees, Mahomes In Two-Horse Race Down the Stretch
Credit:
Cary Edmondson-USA TODAY Sports. Pictured: Patrick Mahomes.
Patrick Mahomes (+145) took advantage of Drew Brees' (-200) poor game vs. Dallas, tightening the MVP odds gap.
Andrew Luck fell from +900 to +4000 after getting shut out by Jacksonville, essentially making this a two-man race.
Philip Rivers' odds somehow got a bit worse after his victory over Pittsburgh, but those looking for a late season long shot may find value in him given the Chargers' chances of winning the division.
It's been a big, big week of odds shakeups in the NFL. Super Bowl odds are all over the place and we have some big swings in MVP implied probability.
There were three players with shorter than 10-1 odds to win MVP last week, with Drew Brees easily leading the way at -500. Now, Brees and Patrick Mahomes are the only players with shorter than 20-1 odds. We got a two-horse race, folks.
Risers
Patrick Mahomes: +400 to +145 (+20.8% Implied Probability)
Week 13 was essentially the perfect week for anyone with a Mahomes MVP ticket. There was a perfect storm of suck by Brees and Andrew Luck, while Mahomes was able to put up a standard four-touchdown day and not turn the ball over — which has become a little bit of a problem for him.
Mahomes is on pace to tie Peyton Manning's record of 55 touchdown passes in a season, which would obviously be huge for his MVP candidacy. If it weren't for his 10 interceptions (compared to just three for Brees) he'd be having a much better season statistically than the Saints' slinger.
Something that could also benefit him — maybe not, I could be imagining things — is the fact that the Chiefs have scored more than 40 points in each of their two losses. K.C. is currently averaging 37 points per game on the year, which is within a point of Denver's all-time record.
Aaron Donald: N/A to +2500 (+3.8% IP)
After a handful of weeks off the board, Aaron Donald makes his return. He's a hefty -1000 favorite to win Defensive Player of the Year and he's on pace for 23 sacks, which would break Michael Strahan's record of 22.5. He's forced three fumbles in his past two games and has had at least two sacks in three straight.
He'd probably need Brees and Mahomes to struggle the rest of the way to have a chance, but he could end up with one of the best defensive seasons of all time.
Todd Gurley: +3000 to +2000 (+1.6% IP)
Todd Gurley gave fantasy owners another heart attack last week by running horizontally across the goal line refusing to score, but ended up scoring a couple plays later. After a dud of a game vs. the Chiefs, Gurley bounced back with over 150 yards from scrimmage and two touchdowns vs. Detroit.
He's on pace for about 2,200 yards from scrimmage and 25 scores this season…which is decent I suppose.
Fallers
Drew Brees: -500 to -200 (-16.6% IP)
Last Thursday was a disaster for all things Saints.
Super Bowl odds ↓
Chance of getting home field advantage ↓↓
Drew Brees MVP odds ↓↓↓
I honestly thought the odds would be closer to even money, but I may just be thinking that because I have a Mahomes +700 ticket.
Brees had his worst game of the year, throwing for just 127 yards and a touchdown to go with an interception. It's actually his second game on the year with fewer than 130 passing yards, though the Saints won the first game vs. the Vikings 30-20.
The ageless wonder will have a great opportunity to bounce back this week vs. the Bucs, whereas Mahomes has to play the tough Ravens defense.
Andrew Luck: +900 to +4000 (-7.6% IP)
Luck's luck has run out. Though it would have been unlikely regardless of last week's game, his chances flew out the window following a shutout loss to the Jags.
Now at just 6-6, the Colts will have a tough time making the playoffs — not exactly a recipe for winning an MVP.
Philip Rivers: +2500 to +4000 (-1.4% IP)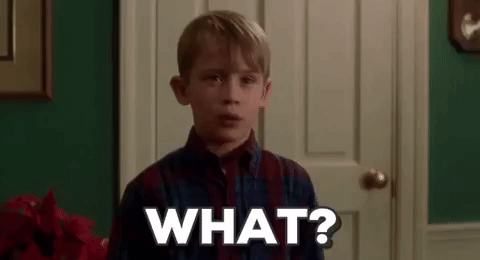 I have absolutely no idea why Philip Rivers' odds dropped following his upset of the Steelers. I was prepared to put him in the risers section to be honest.
Per our simulations, the Chargers have a 15.3% chance to win their division. These odds suggest Rivers has just a measly 2.4% chance to win MVP.
With Rivers sitting 3rd in the league in QB rating, just a couple of points behind Mahomes, it is possible he wins this award if the Chargers can take down the AFC West.
I don't think his odds should be equal to the Chargers' chances of winning the division (+550,) as you still have to factor Brees into the equation, but I would say a fair price would be in the +1500 to +2000 range.
How would you rate this article?