Updated NFL MVP Odds: Patrick Mahomes Leapfrogs Drew Brees to Reclaim Top Spot
Credit:
Credit: Mark J. Rebilas-USA TODAY Sports. Pictured: Patrick Mahomes
Patrick Mahomes' sensational passes and win over the Ravens has propelled him from +145 to -140, taking the top spot on the list for the first time in three weeks.
Drew Brees got the win in Tampa Bay, but not in a pretty fashion. He's fallen from -500 to -105 over the past two weeks.
Philip Rivers (+1600) is the only player besides Mahomes whose odds increased this past week.
The no-look pass. The scrambling deep pass on fourth-and-9 to keep the game alive. Perhaps those are images that will pop into voters' minds at the end of the season.
Then again, there are three weeks worth of new images to take their place — either good or bad.
Things are neck and neck in the NFL MVP race with just a few weeks to play. I'm of course referring to Patrick Mahomes' and Drew Brees' necks.
A handful of other players are still listed with odds, but who are we kidding?
Risers
Patrick Mahomes: +145 to -140 (+17.5% Implied Probability)
Statistically speaking, Mahomes didn't have one of his better games against the Ravens. BUT he made some nasty clutch throws that allowed the Chiefs to come back and get the overtime win over a tough Ravens defense.
Mahomes is in the "driver's seat" for now, but will have another tough matchup when the Chargers come to town on Thursday. Late season divisional games have historically gone under the total at a high rate. The weather won't help him, either.
Though counting stats has obviously been one of the biggest factors in Mahomes' MVP campaign, team success could end up being just as important. A win over the Chargers will be another step toward a damn impressive 14-2 record and, of course, the AFC's No. 1 seed.
Philip Rivers: +4000 to +1600 (+3.5% IP)
The only other fella whose odds improved this week was Rivers. It wasn't a very pretty win over the Bengals, but the Chargers still have a chance of winning the division — a double whammy that hurt would Mahomes and help Rivers.
His passer rating is just a smidge behind Mahomes' mark, and if Rivers can string together a few more wins — some of which could be without Melvin Gordon — he's got a shot at the hardware.
Fallers
Drew Brees: -200 to -105 (-15.5% IP)
Brees managed to make the most of last week's game against the Bucs by grabbing the win, which was probably the most important thing for his MVP campaign. However, he threw for just one touchdown and an interception for the second week in a row, while throwing for just 201 yards in the process.
Brees still has the best QB rating in the league at 120.8, but has thrown for 12 fewer touchdowns and about 850 fewer yards than Mahomes.
I'm not a landscaper, but it's probably a good time to hedge if you have a juicy Mahomes ticket. A benefit of being right on a longshot future is the ability to hedge. Mahomes has obviously been the better QB the past two games, but as we've seen over the past few weeks, anything can happen in this league.
Todd Gurley: +2000 to +3300 (-1.9% IP)
Everything Rams-related went to sh*t this week thanks to their 15-6 loss to the Bears. Gurley failed to find the end zone for the second time in three weeks and managed just 28 rushing yards on 11 carries. One of those carries was a 12-yarder, meaning the other 10 accounted for just 16 yards…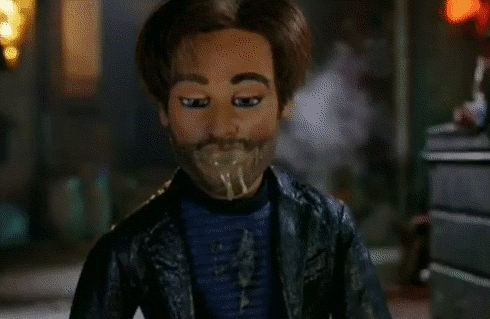 Jared Goff: +2500 to +3300 (-0.9% IP)
You know what's not good for a late season MVP push? Throwing four interceptions. You gave it a good run, Jared, but I think it's safe to say your goose is officially cooked after that abysmal performance against the Bears.