NFL Picks for Falcons vs. Packers: How We're Betting The Monday Night Football Spread & Total
Credit:
Getty Images. Pictured: Calvin Ridley, Aaron Jones
Editor's note: Picks for the Patriots-Chiefs game have been moved to the bottom of this story.
NFL Picks for Falcons vs. Packers
Click on a pick to skip ahead to that analysis.
Brandon Anderson: Packers -6 vs. Falcons
Should we just go ahead and fast forward this one to the middle of the third quarter, spot the Falcons a two-touchdown lead, then let the inevitable play out?
The Falcons offense is really good, I swear. They keep putting up huge yardage totals and moving the ball at will, particularly through the air. That's not the problem and never has been. The problem is that they can't defend a pass to save their lives, and they clearly have no idea how to protect a lead.
Can Atlanta score on this Green Bay defense and its not-exactly-dominant secondary? Sure, definitely. But Aaron Rodgers has already shown he's got plenty of scoring left in him, too, and he's already picked apart bad secondaries on more than one occasion this season alone. The Packers offense has been absolutely explosive. Do you really think Atlanta is the team that's going to slow them down?
There's one version of this game in which Green Bay scores a ton of points, Atlanta never gets going, and we're watching Dan Quinn's farewell. There's another version in which the Packers defense looks just as bad as Atlanta's and we get a high-scoring shootout that goes back and forth. There's also the version we watched the last couple weeks, in which the Falcons build up a lead.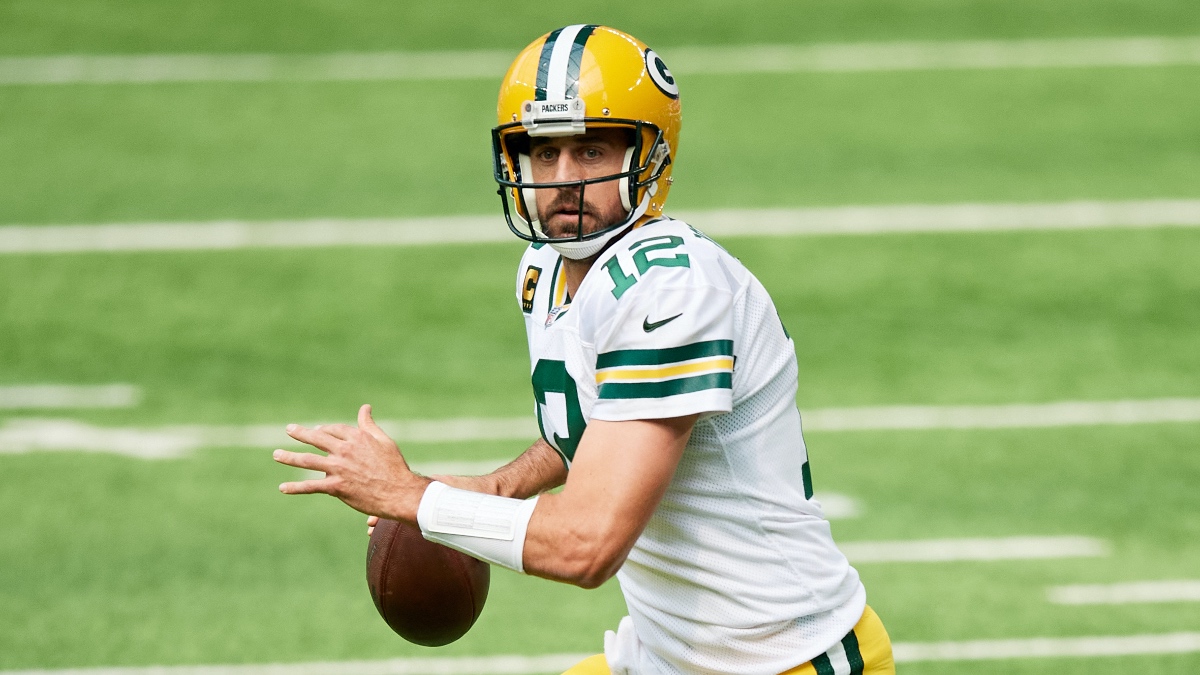 In all three of those versions, I get Rodgers with the ball needing to pull something off against a secondary that's proven every week it has no chance. I loved that this line dipped to -6 so I'm grabbing it before it jumps back up to -7 or higher.
Ideally, this is just an awesome spot for a Green Bay teaser. If it were Saturday night instead, I would have teased the Packers with any number of Sunday plays. Feel free to tease Green Bay in advance of a game later this week.
For this one alone, I just can't talk myself into sitting on an Atlanta ticket late hoping that defense holds up.
[Bet now at PointsBet and get $125 if the Packers score a point]


Mike Randle: Falcons-Packers Over 56
The overs continue to hit throughout the NFL, with a solid 8-5 (62%) rate in Week 5. The Packers and Falcons should continue that trend in a battle between two of the league's worst defenses.
Atlanta's defense is among the league's worst, allowing 36 points per game. The Falcons struggle to generate pressure on the quarterback, especially on the road. They averaged only 1.8 sacks per game in 2019, and tallied only one against a decimated Cowboys offensive line in Week 2. The Falcons will also be missing key defensive players, including both starting safeties, starting cornerback A.J. Terrell, and defensive end Takkarist McKinley.
This is bad timing against a Packers offense that's clicking on all cylinders.
Green Bay is averaging an NFL-best 40.7 points per game, including a third-best 171.7 yards on the ground. In 44 games since 2014, the Packers have averaged 28.2 points per game at home with Aaron Rodgers as quarterback. Even with Davante Adams now ruled out, the Packers still have more than enough weapons to score.
If Chicago can score 30 points at Atlanta, Green Bay can hit that number at home.
Atlanta will struggle to stop versatile running back Aaron Jones. Green Bay's lead back entered Week 4 second in rushing yards and third in running back targets.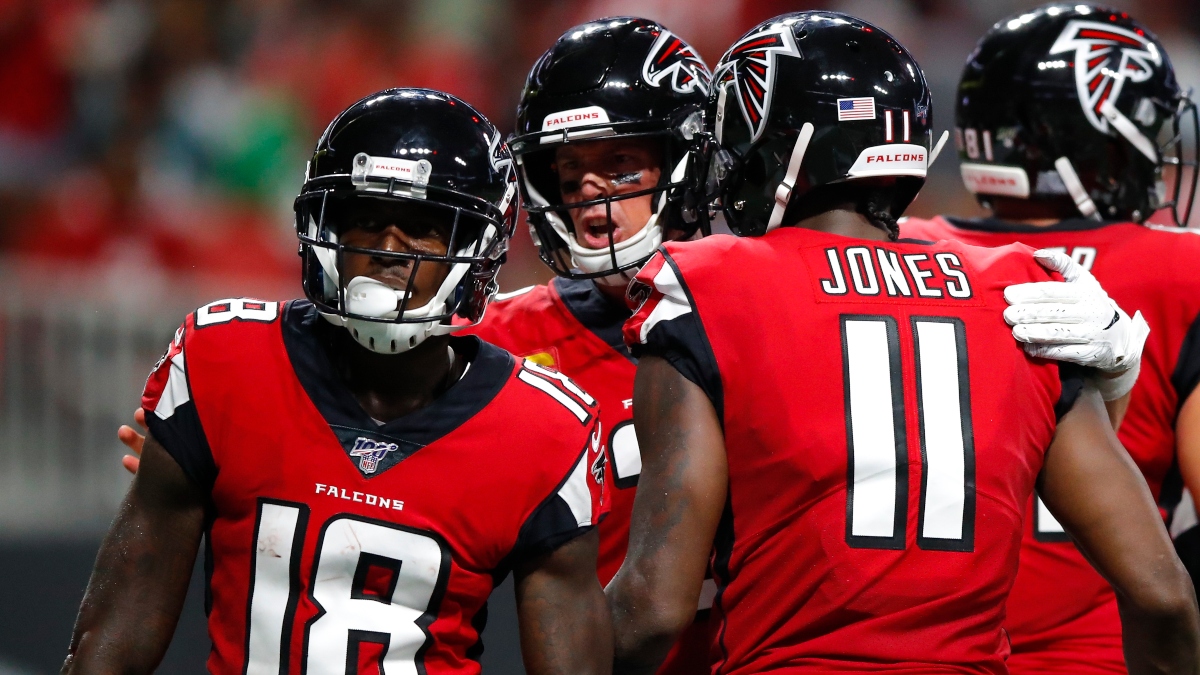 The Falcons will have their full complement of offensive weapons back for the first time in two weeks. Reports have Julio Jones completely recovered from a hamstring injury, while both Calvin Ridley and Russell Gage should be ready to go. Ridley entered this week as the NFL leader at the position with 26.8 fantasy points per game.
Atlanta always looks to push the pace, regardless of score. Per Football Outsiders, the Falcons rank second in first-half pace, and seventh when leading by seven points. Atlanta needs to score to keep this game close. In 33 games since 2016, the Falcons have averaged 26.2 points on the road with Matt Ryan as quarterback.
Using our BetLabs data, the over is 12-6 (67%) in the 18 games since 2003 when the total closed at 57 or more points.
I am taking the over up to 57.5 points in a projected shootout at Lambeau Field.
[Bet now at Parx and get a $75 if the Packers score a touchdown]
Patriots vs. Chiefs Picks
Click on a pick to skip ahead to that analysis.
Bill Belichick is not a big underdog very often.
Since drafting Tom Brady in 2000, Belichick's Patriots have been underdogs by at least five points only 15 times. That's remarkable, really — that's an average of less than once per season, and it's happened only one time over the past decade before this season: A Week 2 Sunday night game in 2016 with a suspended Brady watching as then-unknown Jimmy Garoppolo made the start. New England closed as a 9-point dog to Carson Palmer and the Arizona Cardinals. The Patriots won outright on a late field goal, 23-21.
In those 15 games as sizable underdogs, Belichick's Patriots are 11-4 against the spread. They were blown out three times but were otherwise very competitive. Even more impressively, the Patriots won outright six of those times, including wins in four of their six biggest instances as underdogs.
The Patriots have been double-digit underdogs only twice this century. They won outright both games, 38-17 and 44-13.
So, yeah.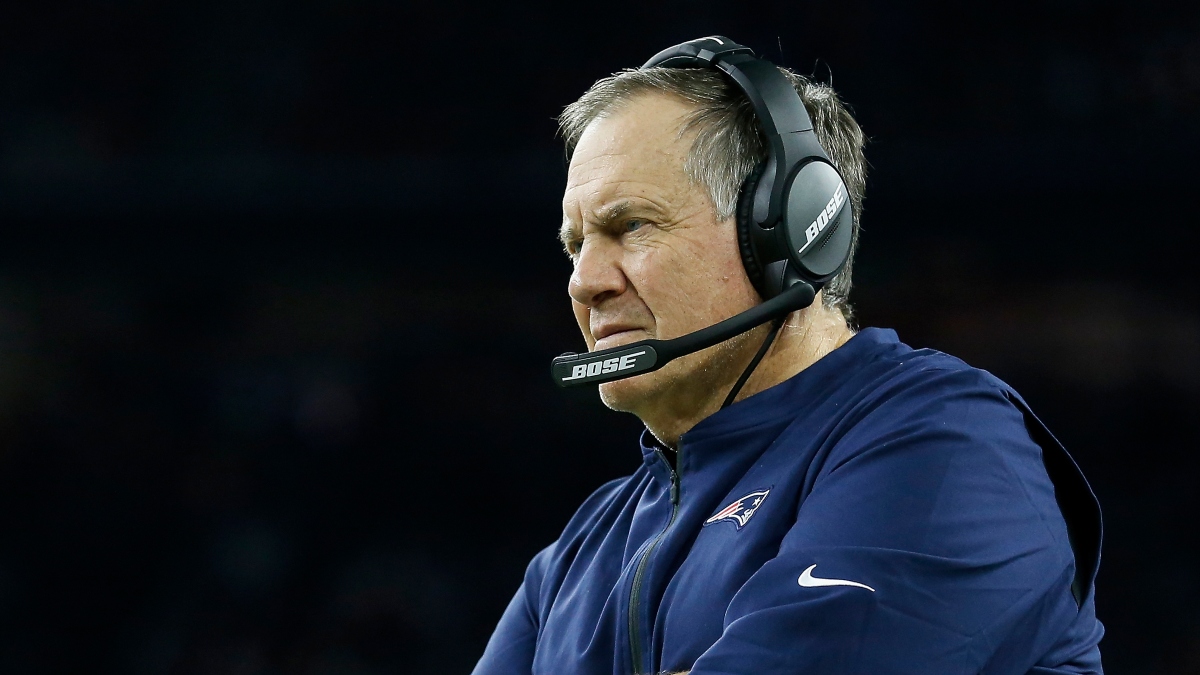 Listen, Patrick Mahomes and the Chiefs are really good. They just blew the Ravens off the field in front of a national audience, and now the Patriots are missing Cam Newton, who they've built their entire offense around. This looks like a mismatch in every direction.
But here's the thing: Bill Belichick LIVES for this crap.
You don't think he knows the Pats are double-digit underdogs? You don't think he has a special defense schemed up against Mahomes and the Chiefs? That Belichick has got some sort of 1940s run attack in place to control the clock for 41 minutes and make this game unwatchable?
We don't get many chances to bet on Belichick as a massive underdog. So yeah, I'm betting against Mahomes a second straight Monday night. Belichick and the Pats find a way to cover, but I'm going for the win, too. At +450, that's an 18% implied chance of a New England win. You hear that Belichick? 18%!
Split your bet between the cover and the moneyline, and don't go crazy here. But give Belichick a chance. It's us and him against the world.

[Bet now at DraftKings and get $100 on just a $1 bet if the Patriots win]
Mike Randle: Sammy Watkins Over 46.5 Receiving Yards
Bill Belichick always looks to limit the opposition's strength. For Kansas City, that means TE Travis Kelce, WR Tyreek Hill and RB Clyde Edwards-Helaire.
It certainly doesn't mean Sammy Watkins.
Belichick will need to deploy star CB Stephon Gilmore in a more efficient way than covering Watkins. In Week 2 against the Ravens' elite secondary, Watkins saw eight targets and produced seven receptions for 62 yards. He's exceeded this number twice this season, missing it only once in Week 2, when he left with a concussion.
Over his career with Patrick Mahomes, Watkins has averaged 51.3 receiving yards per game. In home contests, he averages 56.1 receiving yards.
In a game with a projected total of 50, Watkins will earn targets in the explosive Kansas City offense. The Patriots' 27th-ranked pass defense in Football Outsiders' DVOA will likely cede Watkins production at the expense of the bigger name Chiefs targets.
I'm backing Watkins' receiving yardage over up to 48.5 in tonight's battle at Arrowhead Stadium.
[Bet now at DraftKings and get a $1,000 bonus, including a $500 risk-free bet]


How would you rate this article?