2019 NFL Power Rankings: Stacking Up All 32 Teams Entering Preseason
Credit:
USA Today Sports. Pictured: Patrick Mahomes, Tom Brady
Our 2019 NFL Power Rankings are updated heading into the preseason, featuring the Kansas City Chiefs as the top team.
See how our trio of rankers stack the rest of the league, and learn why they're high/low on certain squads.
Welcome to the first edition of our experts' consensus NFL Power Rankings.
Sean Koerner, Chris Raybon and Matthew Freedman each ranked all 32 teams to reach a consensus. You'll notice some disagreement on certain teams in their individual rankings, which are broken out in the table below, so we'll highlight one team each of our experts ranked notably higher and one they ranked notably lower than their co-rankers after digging into the consensus 1-32.
We'll also get to know our trio of experts and their methodology below.
2019 NFL Power Rankings
Teams Experts Ranked Higher Than Co-Rankers
Green Bay Packers
Koerner's Ranking: 9
vs. Consensus Ranking: 12
I'm a bit higher on the Packers, which is likely due to how much a quarterback dictates my power ratings — there's no position more valuable in any sport.
Aaron Rodgers suffered a significant knee injury that he played the rest of the season with and was clearly at less than 100%. Their power rating gradually dropped 2 to 2.5 points over the season as a result. But this season, I'm expecting Rodgers to be much closer to 100% and regain his MVP form.
The Packers made a few improvements on defense by adding Za'Darius Smith, Preston Smith and Adrian Amos, who are all entering their prime. They also drafted safety Darnell Savage and defensive end Rashan Gary, who should contribute right away.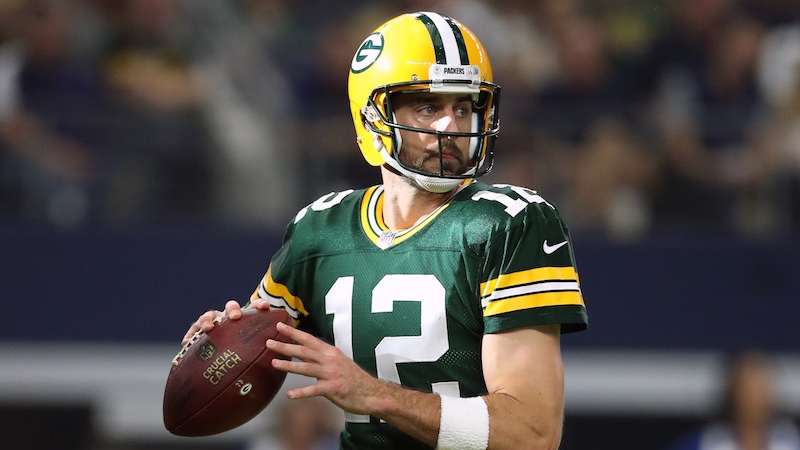 Green Bay also moved on from Mike McCarthy and turn to new head coach Matt LaFleur. I'm not expecting him to work any Sean McVay-esque miracles here; he doesn't have to. He has one of the greatest QBs of all-time and needs to not get in the way. Early reports suggest they've been on the same page, which is great to hear. — Sean Koerner
Philadelphia Eagles
Raybon's Ranking: 6
vs. Consensus Ranking: 8
I love the Eagles this season.
They came closer to returning to the Super Bowl than you might think. Yes, they caught a break on Cody Parkey's infamous double-doink, but if Alshon Jeffery makes a routine catch against New Orleans, they would've likely been set for an NFC Championship Game matchup against a Rams squad that they had just beat in mid-December without Carson Wentz.
Now Wentz is reportedly healthy, and they've made some nice upgrades around him.
DeSean Jackson is a supercharged version of what they were hoping for out of Torrey Smith and Mike Wallace. Jordan Howard is a younger, healthier version of Jay Ajayi. Miles Sanders is the most dynamic back Doug Pederson has ever had in Philly. The offensive line is strong all around with studs Jason Kelce, Lane Johnson and Brandon Brooks.
On defense, they have three players who were graded as top-eight at their position by Pro Football Focus: Defensive tackle Fletcher Cox (second), linebacker Zach Brown (third) and edge rusher Brandon Graham (eighth). They also made some high-upside veteran additions in defensive tackle Malik Jackson and safety Andrew Sendejo. — Chris Raybon
Seattle Seahawks
Freedman's Ranking: 13
vc. Consensus Ranking: 15
I'm probably higher on the Seahawks than I actually want to be, but I have a massive amount of respect for Russell Wilson.
The team employs an antiquated offensive scheme that seemingly shackles Wilson, but even with handcuffs he produces. Entering his age-31 season, Wilson is no longer the rushing threat he used to be, but he's still one of the NFL's best all-around dual-threat quarterbacks. In his seven years in the league, Wilson has never missed a game, and the Seahawks have made the playoffs six times. With Wilson, the Seahawks are almost always competitive.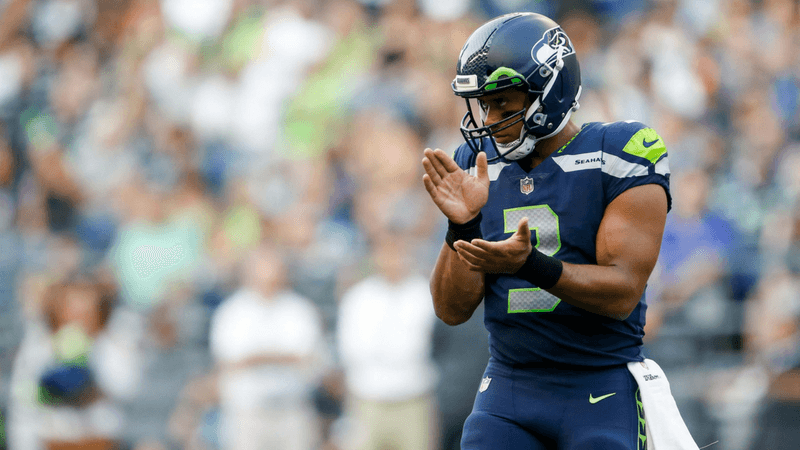 The loss of wide receiver Doug Baldwin is not insignificant, but Tyler Lockett should build on last season's 1,000-yard, 10-touchdown campaign, and the team has promising pass-catching options in David Moore and rookies D.K. Metcalf and Gary Jennings. And although the defense will be without edge rusher Frank Clark, the Seahawks proved in 2018 — without Cliff Avril and Michael Bennett on the line and Richard Sherman, Kam Chancellor and Earl Thomas in the secondary — that the defense is resilient.
The NFC West might be the toughest division in the NFL, but would it really surprise if the Seahawks won the division in 2019? — Matthew Freedman
---
Teams Experts Ranked Lower Than Co-Rankers
Baltimore Ravens
Koerner's Ranking: 19
vc. Consensus Ranking: 16.7
They lost a few key players on defense in Terrell Suggs, Za'Darius Smith, C.J. Mosley and Eric Weddle. They were able to salvage a bit by signing safety Earl Thomas. But if the defense does take a step back, it's going to force the Ravens to rely on Lamar Jackson to keep them in games or even make a comeback.
They were able to "hide" Jackson a bit last season by giving him positive game scripts in which they could run the ball at a ridiculous rate. (They ended up rushing the ball nearly 50 times more than the third-most run-heavy team.) But having to rely on him is an issue that could compound itself and result in the Ravens being much more likely to finish as a sub-.500 team than we've yet to realize. — Koerner
New Orleans Saints
Raybon's Ranking: 8
vc. Consensus Ranking: 4.3
Because the Saints made it to the Super Bowl — I mean … you know, should have — I think they're generally being overrated.
Over Drew Brees' last eight games he averaged only 6.7 yards per attempt with an 11-to-6 touchdown-to-interception ratio, which shouldn't be ignored given that this is his age-40 season. Brees' age and potential decline add to what's still somewhat of a fragile, top-heavy offense — an injury to Alvin Kamara or Michael Thomas changes a lot; Ted Ginn is 34, Jared Cook is 32 (and the Saints have whiffed on a free-agent tight end signing before in Coby Fleener), and Tre'Quan Smith regressed down the stretch rather than breaking out. Center Max Unger retiring is not ideal, either.
The defense should again be solid, but Sheldon Rankins is coming off a major injury, and the unit is depending on cast-offs like Eli Apple and Demario Davis to continue overachieving in order to sustain it's play from last year; it's realistic for them to expect a step back defensively.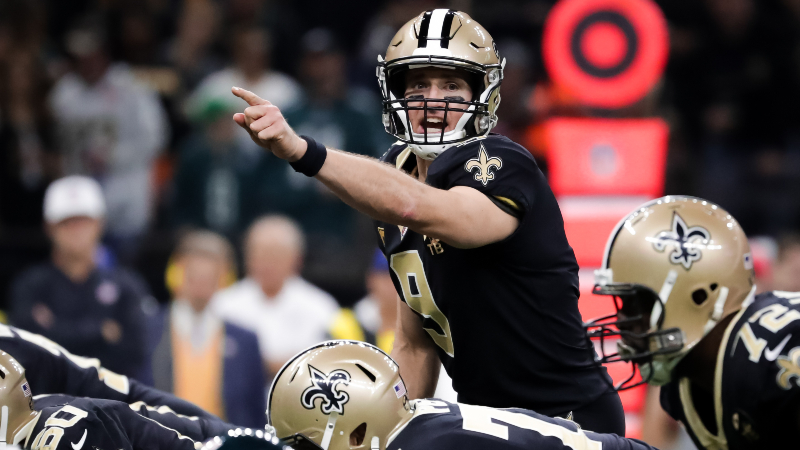 I think this team is good, I just don't think they're in a tier by themselves in the NFC — i.e., rather than the team that started 10-1 with a +13.9 point differential, I think this is the team that, from Week 12 through the playoffs, narrowly beat the Steelers (31-28), Panthers (12-9), and Eagles (20-14) while suffering close losses to the Cowboys (13-10) and Rams (26-23), finishing with a +3.8 point differential from that point on (not counting a meaningless Week 17 loss to Carolina). — Raybon
Chicago Bears
Freedman's Ranking: 12
vc. Consensus Ranking: 9
I'm much, much lower on the Bears than Koerner and Raybon are.
For the first time since 2012 — former head coach Lovie Smith's last season with the team — the Bears had a winning record. In Matt Nagy's first campaign, the team went from worst to first … but I doubt the Bears will be able to replicate their success.
They were a defense-driven team, and defense is not as stable on a year-over-year basis. Example: The 2017-18 Jacksonville Jaguars.
I wasn't impressed with Mitchell Trubisky's 2018 development (or lack thereof), and the Bears had a number of factors in their favor last year: They had the benefit of a last-place schedule. Rodgers was injured for much of the season. Kirk Cousins was in his first season with the Vikings. Head coach Matt Patricia was also in his first year with the Lions.
Now the Bears have a first-place schedule, Rodgers is healthy, Cousins should be more comfortable and Patricia's Lions could be better.
The Bears went 12-4 last season, but I think the Bears are basically a 9-7 team: After all, they did lose to both the Dolphins and Giants, two of the worst teams in the league. — Freedman
---
Our Experts + Their Methodology
My rankings are reflective of the power ratings I create for all 32 teams heading into the season. Initially, I roll over my ratings from the end of the previous season. From there I update them based on how a team's roster will be different in the upcoming season.
A good example would be the San Francisco 49ers, who lost Jimmy Garoppolo early in 2018, for which I lowered their power rating by about 5.5 points. With him returning this season, their power rating will get those 5.5 points back.
I attempt to factor in as much as I can and ultimately will keep them up-to-date from now until the end of the season. The main goal of these is to set Week 1 lines for all teams and keep them updated each week — based on previous game, any injuries, or other news to factor in — to spot any value to exploit against the spread.
Sean Koerner is The Action Network's Director of Predictive Analytics and was the No. 1 in-season FantasyPros ranker from 2015 to 2017.
---
My rankings are reflective of what I would expect a team's point differential to be vs. an average team on a neutral field.
Passing and stopping the pass are weighted most heavily, followed by rushing and special teams. Many of the teams are very close — especially toward the middle — so I also adjust for intangible factors, which are essentially how well I think the organization is run in terms of front office, coaching, etc.
For example, the Colts have been excellent at acquiring and developing the right players for their scheme thanks to general manager Chris Ballard, while head coach Frank Reich and defensive coordinator Matt Eberflus have been great at putting their players in position to succeed on a weekly basis. So Indianapolis gets a bump.
Another team that does well in this regard is the Chiefs. They're not perfect, but Andy Reid's squads have repeatedly exceeded expectations in the form of wins. And even though the franchise pins its hopes on high-risk/high-reward players like the now-cut Kareem Hunt and the possibly-suspended Tyreek Hill, it also shows a continued willingness to acquire this type of high-risk talent, as evidenced by the controversial acquisition of former Seahawks defensive end Frank Clark.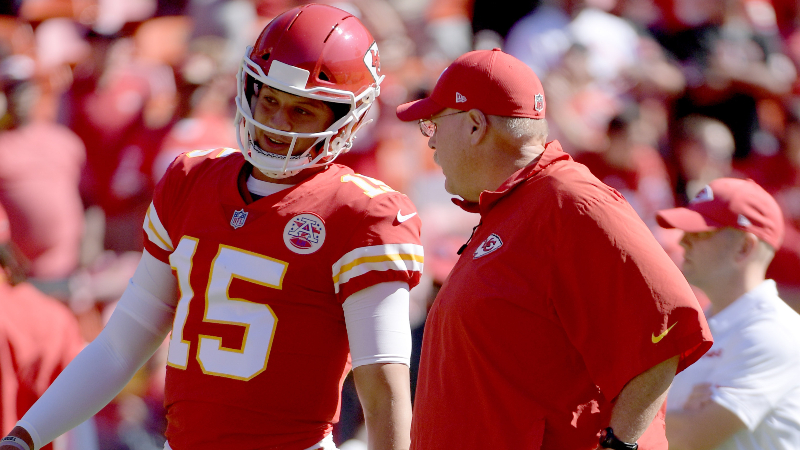 Other organizations I think help themselves on the field with how they're run include the Patriots, Rams, Eagles and, perhaps less obviously, the Bills and Browns. I also expect the Cardinals and to join this list in short order.
On the other hand, even though a second-year leap from Sam Darnold could propel the Jets in terms of on-field talent, we know from the firing of general manager Mike Maccagnan that the roster might not be optimized in the image of first-year coach Adam Gase. Add in the facts that Gase had locker room issues in Miami and that he's an offensive-minded coach inheriting a team that finished 28th in Football Outsiders' weighted defensive DVOA (then hired the mercurial Gregg Williams to run said defense), and it's easy to see this Jets team dragging Darnold down rather than him propping it up.
Other organizations that I generally don't believe deserve any benefit of the doubt and thus get bumped down are the Giants, Redskins, Raiders and Broncos.
Chris Raybon is a Senior Editor at The Action Network and a co-host of "I'll Take That Bet" on ESPN+. He's watched every play of every NFL game since 2010.
---
When evaluating teams, I'm basically trying to gauge the long-term ability to create points and yards on offense and limit points and yards on defense. Offensive performance is more stable and projectable year-over-year, so I prioritize offense over defense.
As a result, the teams with good and/or established quarterbacks and/or offensive play callers tend to be higher in my rankings than the teams with mediocre and/or uncertain offensive situations.
Matthew Freedman is the Editor-in-Chief of fantasy content for The Action Network and FantasyLabs.
How would you rate this article?