Your Guide to Wednesday's NFL RedZone Re-Air: Schedule, Odds & More Betting Highlights
Credit:
Scott Winters/Icon Sportswire via Getty Images. Pictured: Lamar Jackson, Patrick Mahomes
The 17-day marathon of 2019 NFL RedZone re-airs marches on with more broadcasts airing on Wednesday at 8 a.m., 3 p.m. and 10 p.m. ET on the RedZone network.
To help you prepare for each re-air, we'll outline the matchups, odds, results and relevant betting highlights for every given week. You'll find our Week 3 guide below.
Wednesday's NFL RedZone Re-Air
---
Odds via the consensus lines in our free app. Find offers and reviews for the best online sportsbooks here.
---
Early Window
Dolphins at Cowboys
Odds: Cowboys -23; 46.5
Result: Cowboys 31, Dolphins 6
You should know: This 23-point spread made the Cowboys just the fourth team since 2003 to close as a favorite of at least three touchdowns. They covered it handily.
Bengals at Bills
Odds: Bills -6; 43.5
Result: Bills 21, Bengals 17
You should know: Buffalo scored the game-winning touchdown with less than two minutes to play, but it wasn't enough to cover.
Lions at Eagles
Odds: Eagles -4; 45
Result: Lions 27, Eagles 24
You should know: When there was only one touchdown scored in the third quarter, it looked like the under was in play. But each team reached end zone once more in the final period to push the total over.
Jets at Patriots
Odds: Patriots -22; 43
Result: Patriots 30, Jets 14
You should know: Even as massive favorites, a majority of bettors (70%) were willing to lay the 22 points with the Patriots. It even looked like they would cover, holding a 30-0 lead until the end of the third quarter when the Jets scored on a muffed punt return by New England. The score snapped the Patriots' 10-quarter streak without surrendering a touchdown. The Jets scored one more touchdown in garbage time to cover.
Falcons at Colts
Odds: Colts -1; 48
Result: Colts 27; Falcons 24
You should know: The Colts scored only one touchdown over the second half, allowing the Falcons to score three, but Indy still managed to hold Atlanta off.
Raiders at Vikings
Odds: Vikings -9; 43.5
Result: Vikings 34, Raiders 14
You should know: The 42% of bettors who took the under were burned by the Raiders' garbage-time touchdown with less than 90 seconds on the clock.
Ravens at Chiefs
Odds: Chiefs -6; 52.5
Result: Chiefs 33, Ravens 28
You should know: This was arguably Lamar Jackson's worst game of the regular season, completing only 22-of-43 pass attempts for 267 yards and no touchdowns. Patrick Mahomes bested Jackson on this day, throwing for 374 yards and three scores on 27-of-37 passing.
Broncos at Packers
Odds: Packers -7; 41.5
Result: Packers 27, Broncos 16
You should know: Philip Lindsay rushed for two touchdowns, finishing as the RB3 of Week 3. Otherwise, not much to see here.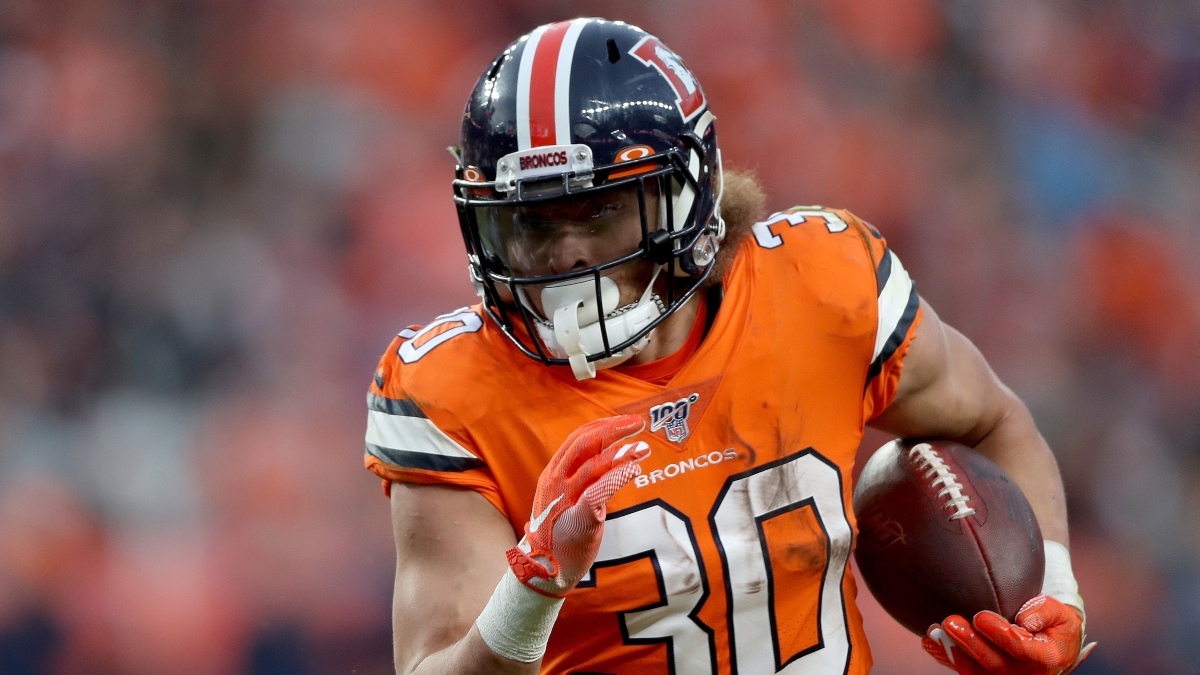 Late Window
Panthers at Cardinals
Odds: Cardinals -2.5; 46
Result: Panthers 38, Cardinals 20
You should know: This was Kyle Allen's first start, when he threw for four touchdowns and hopes were still high.
Giants at Buccaneers 
Odds: Buccaneers -5; 47.5
Result: Giants 32, Buccaneers 31
You should know: Daniel Jones led the Giants back from an 18-point halftime deficit to a one-point victory in his first start.
Saints at Seahawks
Odds: Seahawks -5; 44
Result: Saints 33, Seahawks 27
You should know: The Seahawks' 20 fourth-quarter points weren't enough to close the gap on the visiting Saints.
Texans at Chargers
Odds: Chargers -3; 49
Result: Texans 27, Chargers 20
You should know: Deshaun Watson led the Texans on three straight touchdown drives in the second half to secure the victory in Los Angeles.
Steelers at 49ers
Odds: 49ers -6, 44.5
Result: 49ers 24, Steelers 20
You should know: These teams combined for only nine first-half points.
How would you rate this article?