Updated Super Bowl 53 Odds: Packers Take Hit Following Loss in Detroit
Credit:
Raj Mehta-USA TODAY Sports. Pictured: Aaron Rodgers
The New England Patriots have seen the largest odds improvement, jumping from +800 to +600 following yet another convincing win.
The NFC North has seen a big swing, with the Vikings seeing a big improvement following their win in Philly, while the Packers took a step backward losing in Detroit.
The AFC North has a similar situation going on, as the Bengals' comeback win improved their odds yet again, while the Ravens' loss to Cleveland hurt quite a bit.
The 2018 NFL season continues to bring upsets, oddities and frowns to public bettors. It turns out a sure thing isn't a sure thing. There's no such thing as a lock.
Through five weeks of mayhem, the Super Bowl odds list has seen quite a few shakeups.
This past week featured a big shuffle in the NFC North as the Vikings beat the Eagles in Philly and the Packers failed to take a winnable game in Detroit.
All odds via the Westgate Las Vegas SuperBook as of Monday at 12 p.m. ET.
A quick explanation on the odds: A $100 bet on +450 odds would return $450, a $100 bet on +1200 odds would return $1,200, etc.
Risers
New England Patriots: +800 to +600 (+3.2% Implied Probability)
A couple weeks where they looked like shiznit have been followed by a couple weeks where they looked like the Patriots.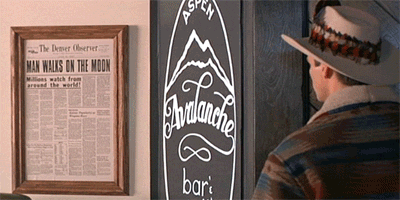 I mean, I'm shocked. Not sure about you guys, but I can't believe they were able to handle the Dolphins and Colts at home with such ease.
The real test is coming up Sunday night against the Chiefs. Patrick Mahomes and Co. just ripped through the supposedly good Jaguars defense and are licking their chops looking at the Pats' D.
Will Tom Brady be able to keep up with Kansas City in a game featuring the highest total of the season?
Minnesota Vikings: +2000 to +1400 (+1.9% IP)
After a couple of rough weeks for the Vikings, things are starting to trend in the right direction. A win against the Eagles was crucial for their playoff hopes, especially when you consider the Packers' loss.
Even though the Packers are still behind the Bears in the NFC North, it would have been very difficult for the Vikings to make the playoffs with a record of 1-3-1. Their next two games feature what should be a couple of wins against the Cardinals and the Jets.
Cincinnati Bengals: +2500 to +2000 (+1.0% IP)
Cincy, Cincy, Cincy … you just won't go away, will you?
The Bengals are sticking around and now hold the outright lead in the AFC North at 4-1. They are definitely going to need all of those wins as they host the Steelers this week and head to Kansas City the next.
With the Steelers turning things around, the Ravens still on their heels and the Browns being a competent NFL team, the Bengals will need to continue their strong play to make the playoffs.
Fallers
Green Bay Packers: +1800 to +3000 (-3.1% IP)
Historically, Aaron Rodgers and the Packers have had their way with the Lions, but it wasn't meant to be Sunday. They should have a nice win lined up against the 49ers this week, but then get tossed into Sarlacc pit with road games against the Rams and Patriots.
It's very possible that they are 3-4-1 through eight games, while the Bears could be 6-2 at that point.
Baltimore Ravens: +1800 to +3000 (-3.1% IP)
The Ravens blew their momentum with a loss to Cleveland. Public bettors are pissed, but we're talking about the 2-2-1 and 4-1 against-the-spread (ATS) Browns, so give them some respect for cryin' out loud.
Like I was saying in regard to the Bengals, we have ourselves a tough divisional situation in the AFC North. The Ravens have played well, but could conceivably lose their next five games.
Philadelphia Eagles: +2000 to +4000 (-2.4% IP)
The Eagles made a comeback Sunday, but fell short to the Vikings to drop below .500 on the season. Luckily, their division appears to be a total crapshoot.

It doesn't look like a great, or even a winning record will be necessary to win the NFC East.
If you still like the Eagles' chances of repeating, taking them at +4000 right now doesn't look like that bad of an option considering their high likelihood of at least making the playoffs compared to some other teams with similar odds.
Super Bowl 53 Odds
Los Angeles Rams: +175
Kansas City Chiefs: +600
New England Patriots: +600
New Orleans Saints: +1000
Minnesota Vikings: +1400
Jacksonville Jaguars: +1600
Cincinnati Bengals: +2000
Pittsburgh Steelers: +2500
Los Angeles Chargers: +2500
Chicago Bears: +2500
Green Bay Packers: +3000
Baltimore Ravens: +3000
Carolina Panthers: +3000
Philadelphia Eagles: +4000
Tennessee Titans: +4000
Houston Texans: +4000
Washington Redskins: +4000
Cleveland Browns: +6000
Atlanta Falcons: +8000
Dallas Cowboys: +8000
Miami Dolphins: +8000
Denver Broncos: +10000
Tampa Bay Buccaneers: +10000
New York Giants: +10000
Seattle Seahawks: +10000
Detroit Lions: +10000
New York Jets: +10000
Indianapolis Colts: +20000
Oakland Raiders: +30000
Buffalo Bills: +50000
San Francisco 49ers: +200000
Arizona Cardinals: +200000
How would you rate this article?