Marky's MegaContest: How I Fared on All 534 NFL Spreads and Over/Unders
Credit:
John David Mercer-USA TODAY Sports. Pictured: Dont'a Hightower and Kyle Van Noy.
Instead of going to Vegas and entering the SuperContest, Marky hosted a two-person "MegaContest" that involved picking a spread and over/under for every NFL game of the season.
After a mediocre start, Marky pulled away in the second half of the season and finished with a surprising 285-234-15 record (54.9%).
These results are likely lucky, and would be expected to fall as the sample size increases.
The Westgate Las Vegas SuperContest is the premier contest for NFL handicappers.  Each week, players pick five spreads for a chance at winning their share of the overall prize pool.
Screw that. I wanted to see how I would do picking every spread and total for every game of the season.
This "MegaContest" was a high-stakes contest. Me vs. my friend for a grand prize of $50. There were also small payouts each week for the weekly winner. High-roller action like you read about in Vegas.
There was also a side bet on the highest number of against-the-spread (ATS) wins one of us would have in one week. My friend thought someone would get more than 24, while I thought that was absurd. Plus-EV City for me.
My unnamed and possibly imaginary friend peaked in Week 1 with a 21-10-1 showing, while my best was 21-9-2 in Week 15.
Here's a fancy graph of the outcome, represented by the overall winning percentage at the end of each week.
Rolling winning percentage
Final score: 285-234-15 (54.9%) to 263-256-15 (50.7%).
As you can probably tell, my friend fancied himself Billy Walters after his Week 1 performance. He definitely thought he was going to win with ease and perhaps become a professional gambler, but he came crashing back down to earth over the next month.
The first half of the season featured some back-and-forth action, and mostly mediocre results.
I stopped messing around following Week 10, though. No way could I, a person who works in gambling, lose to some accountant. From Week 11 onward, I hit at a 62.2% clip, bringing by overall winning percentage to 54.9%.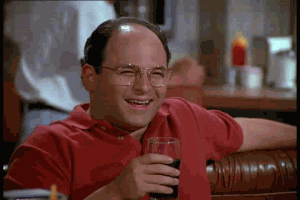 If I actually bet every single one of these, assuming -110 juice on average, and I risked 1.1 to win 1 unit per play, I'd have won 27.6 units. If I did the same thing, but risked 1 unit to win .909, I'd have won 25.07 units.
Obviously, I did not do either of the aforementioned options because I'm not a psycho. The ones I did bet, which were the ones I liked the most (duh), went like this:
Favorites: 5-5-1
Dogs: 11-11
Overs: 5-11
Unders: 21-13
Overall: 42-40-1 (-1.76 units)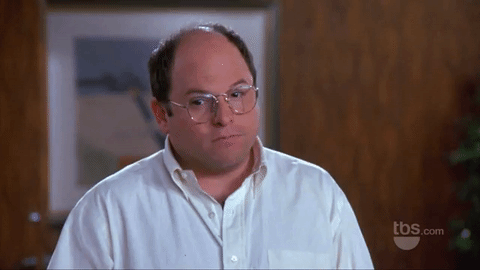 I guess I have to bet more … although I have found that I am better at betting on full-season props and futures and player props than actual game lines. These numbers also exclude a handful of moneyline picks, though they were also right around breakeven.
This kind of backs up my hypothesis that the idea of "locks" is either just a myth or I suck at betting. I personally like to believe it's the former, though. I did better picking sides and totals that I believed offered less of an edge.
This could be a case of a small sample size too, because I was up about 14 units on NFL spread/total picks in 2017.
I feel this is why some bettors can get in trouble when doing five-star plays and whatnot. Unless you have a proven system, you can dig yourself into a deep hole if you have a losing record on plays where you bet more than one unit.
You could hit 60% on one-star plays, but still lose money if your big plays don't cover.
Pick Breakdown
Let's breakdown my results a bit further. Like many of my colleagues, I tend to lean contrarian, which often means dogs and unders.
Favorites: 51-51-6 (50%, 42.5% of spread picks )
Dogs: 84-58-4 (59.2%, 57.5% of spread picks)
Overs: 59-57-3 (50.9%, 46.7% of total picks)
Unders: 78-56-2 (58.2%, 53.3% of picks)
As I expected, I chose those dogs and unders a fair bit more than favorites and overs. This was especially true in the second half of the season. From Weeks 1-8, all categories were within a couple of points of 50/50, but from Weeks 9-17, I chose 62% dogs and 57.5% unders.
I knew I had bet unders more later in the season because late-season divisional unders are some of my favorite Bet Labs betting systems, but I was surprised I picked that many dogs.
I am pleased that I actually fared much better on these than on favorites and overs, though. I'm making Josh Appelbaum proud.
What Does This Mean?
I was surprised and happy with my result, as I wasn't quite sure what to expect with this exercise. I was hoping to surpass the break-even point for bettors, which is 52.4% on standard juice. In this case, that would be 272-247-15.
I was also afraid I would suck and fall below 50%. I figured both of us would probably fall somewhere between 48% and 54% given the sample size, and was starting to feel the pressure when I was still below .500 through 10 weeks.
Does this mean I'm an NFL wiz? Absolutely not. We plan on doing this again next year and I can almost guarantee I do worse than this year. If I had 10,000 picks under my belt, there'd be no shot of me covering nearly 55% of the time.
If 100 people did this for 10,000 picks, I bet more than half would be within 1% of 50% in either direction. Maybe one person would be up near 55%, but that might even be unrealistic.
Have you, the reader, ever done this? Have you tested your spread and over/under prowess to the max? I suggest giving it a whirl, though don't overreact and start increasing your units just because you run hot for a couple weeks.
That's how you become poor.