How to Leverage Rookies' Draft Positions in Fantasy Football
Credit:
USA Today Sports. Pictured: Josh Jacobs, N'Keal Harry
Ian Hartitz looks at how draft position correlates to fantasy football success for rookies, and which Year 1 players should be on your radar in 2019.
Individual talent, coaching and depth charts are three key pillars for determining a rookie's playing time, but what about draft position?
No single variable can cover the ceiling and floor of every first-year player, but draft position is the best indicator of how teams really feel about their rookies until the season kicks. So which should we expect to get significant fantasy-friendly roles in 2019?
Let's start with a high-level look at how draft position has correlated with top-20 fantasy finishes (PPR) for rookies over the past 10 seasons, then look closer at each position and which rookies could break out in 2019.
Jump to: Quarterbacks | Running Backs | Wide Receivers | Tight Ends
---
Top-20 Fantasy Football Finishes for Rookies Since 2009
Quarterbacks: Late-round QBs don't get many opportunities their first season. The only Day 3 rookie to finish as a top-20 fantasy quarterback over the past 10 years was Dak Prescott, who was forced to start Week 1 when Tony Romo suffered a back injury during the preseason.
Running backs: RBs have had the most fantasy impact as rookies. First-round rookie backs in particular have been fed relatively monstrous workloads in recent history:
Wide receivers: WRs have easily been the worst performing rookie group in fantasy. Recent classes — notably 2017, when Corey Davis, John Ross and Mike Williams all came off the board in the top-10 picks — have highlighted how difficult it can be for even the draft's highest-ranked receivers to immediately transition their skill sets to the professional level.
Tight ends: The figures for TEs are a bit deceiving: Only Evan Engram (TE5) has notched a top-10 PPR season as a rookie. It's simply hard for these tight ends in their early 20s to earn a high snap share as rookies, as the position demands high-level blocking and receiving ability in order to remain on the field. Even Engram's success was a bit of a fluke considering his target share greatly benefited from Odell Beckham Jr. playing only four games in 2017.
Rookie Quarterbacks Since 2009
Teams don't usually draft mid-to late-round quarterbacks with expectations that they'll contribute much as rookies.
Only five quarterbacks drafted outside of the first round went on to have above-average rookie fantasy seasons, and each found themselves in fairly unique circumstances that helped elevate their early-career performance:
2011 Andy Dalton
2012 Russell Wilson
2013 Geno Smith
2014 Derek Carr
2016 Dak Prescott
Day 2 and 3 quarterbacks don't typically get the opportunities to start immediately without a timely injury and/or funky veteran quarterback situation.
Fantasy Viability of 2019 Rookie QBs
Rookie quarterbacks have historically dominated the fantasy ranks thanks to their rushing ability and/or the willingness to test defenses downfield. But neither Daniel Jones nor Dwayne Haskins should be confused as dual-threat signal callers. They also ranked outside of Pro Football Focus' top-20 draft-eligible quarterbacks in average yards per deep pass attempt (20-plus yards).
Meanwhile, Kyler Murray averaged an absurd nation-high 19.1 yards per deep pass attempt while also displaying rushing ability that's more akin to a running back. He boasts the draft's most fantasy-friendly skill set that should be on full display starting in Week 1.
As for this year's mid-to late-round quarterbacks, they're all fully expected to open the season backup up their teams' respective veterans:
Drew Lock, Broncos (Round 2): Joe Flacco
Will Grier, Panthers (Round 3): Cam Newton
Ryan Finley, Bengals (Round 4): Andy Dalton
Jarrett Stidham, Patriots (Round 4): Tom Brady
Clayton Thorson, Eagles (Round 5): Carson Wentz
Easton Stick, Chargers (Round 5): Philip Rivers
Gardner Minshew, Jaguars (Round 6): Nick Foles
Trace Mcsorley, Ravens (Round 6): Lamar Jackson
Rookie Running Backs Since 2009
Running backs are widely believed to be the sport's easiest players to replace. Still, only three backs drafted outside of the top-three rounds have posted a top-20 fantasy season as a rookie over the past 10 years:
2012 Alfred Morris
2016 Jordan Howard
2013 Zac Stacy
Philip Lindsay, who finished as the RB13 in 2018, is the only undrafted running back to achieve a top-20 PPR ranking as a rookie over the past 10 years.
It's not impossible for a little-regarded rookie to climb the depth chart and dominate early on, but examples of this have been few and far between recently.
Rookie running backs with more draft capital invested in them have been the better Year 1 fantasy performers. Early-round backs might not be that much more talented than their late-round counterparts, but they've consistently received enhanced workloads thanks to the commitment that comes with higher picks.
Fantasy Viability of 2019 Rookie RBs
Perhaps some late-round running backs will be able to carve out early-season roles similar to what we saw Lindsay achieve in 2018.
Still, history tells us to focus on early-round backfield talents if we want to increase our chances of hitting on a potential high-level rookie fantasy performer. So let's run through the 2019 fantasy outlooks for the seven running backs drafted within the first three rounds.
Josh Jacobs, Oakland Raiders (No. 24 overall): General manager Mike Mayock called Jacobs a three-down back. Jacobs is fully expected to work as the Raiders' No. 1 running back in 2019, although this hasn't always been the most fantasy-friendly role on a Jon Gruden-coached team.
Miles Sanders, Philadelphia Eagles (No. 53 overall): There's certainly a chance that the Eagles decide to feature Sanders, who could be capable of handling a three-down workload. Still, Darren Sproles (45% snaps in 2016) is the only running back with a snap share higher than even 40% in Doug Pederson's three seasons as head coach.
Darrell Henderson, Los Angeles Rams (No. 70 overall): This backfield is a mystery: C.J. Anderson worked ahead of Todd Gurley in the playoffs, the front office matched an offer sheet for backup running back Malcolm Brown, then they traded up to select Henderson at the top of the third round.
David Montgomery, Chicago Bears (No. 73 overall): Montgomery boasts an athletic skill set that could help him achieve an early-down role sooner than later. Still, Tarik Cohen remains the favorite to lead the backfield in touches, and Montgomery will also have to compete with Mike Davis and Cordarrelle Patterson for snaps.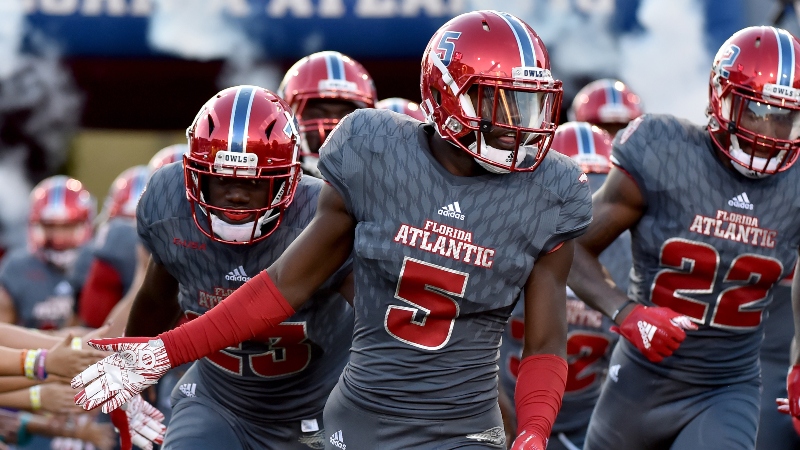 Devin Singletary, Buffalo Bills (No. 74 overall): Singletary's rookie outlook would be much improved should the Bills decide to release LeSean McCoy. Either way, Frank Gore will be involved, and the entire backfield will have to deal with plenty of rush attempts from the scramble-happy Josh Allen.
Damien Harris, New England Patriots (No. 87 overall): Your guess at who will lead the Patriots' backfield in snaps is as good as mine. With that said, I'd go with James White, Sony Michel, Harris and Rex Burkhead at this point.
Alexander Mattison, Minnesota Vikings (No. 102 overall): The 5-foot-11, 221-pound Mattison offers similar size as former Vikings back Latavius Murray and could feasibly form a two-back committee with incumbent starter Dalvin Cook. Still, Minnesota has consistently treated Cook like a featured back whenever he's been healthy enough to suit up over his two year career.
Rookie Wide Receivers Since 2009
Rookie fantasy excellence has been particularly hard to come by at wide receiver.
This has been especially true for those drafted outside of the first round, as only five receivers drafted outside of the top-32 picks went on to have notably productive rookie seasons since 2009:
2010 Mike William
2013 Keenan Allen
2016 Michael Thomas
2016 Tyreek Hill
2017 Juju Smith-Schuster
Meanwhile Odell Beckham Jr., Mike Evans, Kelvin Benjamin and A.J. Green all managed to earn Week 1 starting roles after being selected in the first round, and each ultimately posted a top-20 PPR season thanks to their respective high target shares.
Fantasy Viability of 2019 Rookie WRs
Wide receivers can't produce without targets. (Shocking, I know.) So predicting future success from the position is more about figuring out who could rise up their respective depth charts rather than who is truly the best wide receiver.
Only five of the 13 receivers drafted inside the first three rounds appear set up for an immediate featured role.
First-round selection Marquise "Hollywood" Brown boasts the type of big-play skill set that could prove useful with a reduced price tag in guaranteed prize pool formats, but Lamar Jackson's rookie campaign didn't exactly bode well for the fantasy prospects of Baltimore's receivers:
With Joe Flacco (Weeks 1-9) vs. with Jackson (Weeks 11-17):
John Brown: PPR WR22 vs. WR97
Michael Crabtree: WR31 vs. WR87
Willie Snead: WR33 vs. WR 76
N'Keal Harry is the better positions first-round receiver from a fantasy perspective, as he immediately slots in as Tom Brady's No. 2 target behind Julian Edelman. This is of course under the assumption that Rob Gronkowski stays retired, and Josh Gordon remains MIA.
Deebo Samuel (49ers), Mecole Hardman (Chiefs) and D.K. Metcalf (Seahawks) are expected to benefit from a lack of competition in their respective wide receiver rooms. They'll also all be catching passes from dope quarterbacks who have made a habit of getting the most out of their top receivers.
The rest of the draft's wide receivers are certainly capable of rising up their respective depth charts, but don't join situations that are nearly as fantasy-friendly as the other five receivers mentioned.
---
Rookie Tight Ends Since 2009
Only Evan Engram has worked as a top-10 PPR tight end as a rookie. The position's first-round talents generally haven't been consistent fantasy performers as rookies:
Evan Engram TE5
Jermaine Gresham TE16
OJ Howard TE21
David Njoku TE24
Tyler Eifert TE25
Brandon Pettigrew TE26
Eric Ebron TE40
Hayden Hurst TE56
Zach Miller (TE11), Aaron Hernandez (TE14), Chris Herndon (TE16) and George Kittle (TE19) are the only tight ends drafted in the fourth round or later who managed to crack the position's top-20 fantasy performers as rookies.
Fantasy Viability of 2019 Rookie TEs
Iowa teammates T.J. Hockenson and Noah Fant were the draft's only tight ends selected in the first round. Both have a fairly clear path to earning their team's starting job at the position, although neither Matthew Stafford nor Joe Flacco have consistently made fantasy stars out of their tight ends.
That might be surprising to learn about Flacco, but the truth of the matter is that he's only helped a tight end to top-10 fantasy goodness twice over his elite career.
The correct answer to "which rookie tight end should you target in fantasy this season?" is probably "none."
Conclusion
Late-round prospects have managed to overcome their lack of draft capital to post strong rookie fantasy seasons, but this hasn't been the norm. Like speed, strength or any other variable used to evaluate prospects, draft round doesn't define a player — but it can help jump start a career.
Here are this season's highly-drafted rookies who appear to have the best mix of talent, a fluid depth chart and draft investment:
Quarterback: Kyler Murray
Running back: Josh Jacobs, Darrell Henderson and Miles Sanders
Wide receiver: Marquise Brown, N'Keal Harry, Deebo Samuel, Mecole Hardman and D.K. Metcalf
Tight end: T.J. Hockenson and Noah Fant
How would you rate this article?