Shadow Corners to Avoid in Fantasy Football: Analyzing All 32 NFL Defenses
Credit:
USA Today Sports. Pictured: Marshon Lattimore, Jalen Ramsey, Xavier Rhodes
Which NFL defenses actually utilize their No. 1 cornerback in shadow coverage?
Ian Hartitz analyzes all 32 units to identify which to avoid in fantasy football.
We're in the thick of the NFL offseason and it's officially time to start fantasy football prep. I'll be answering the biggest questions heading into the 2019 season; this is part of that series.
---
Identifying the type of pass coverage a defense is going to play as well as who is going to line up where can help us identify which wide receivers have the best and worst fantasy football matchups.
Of course, the reality of substitutions and zone coverage will free wide receivers from having the same cornerback on their hip for every snap of a game, but it's still generally helpful to know where any potential weak or strong links will be located in a team's secondary or receiver corps.
Certain defenses are confident enough in their No. 1 cornerback to have that player travel all over the field with the opposition's No. 1 wide receiver on a near every-down basis. The effectiveness of this "shadow" coverage can be influenced by whether the defense is in man or zone coverage, and if the cornerback is given safety help over the top.
Note that almost no one outside of the New England Patriots' defensive coaching tree made a habit of letting their cornerbacks chase receivers into the slot in 2018.
We'll sort all 32 NFL defenses into the following categories:
Almost never ask their cornerbacks to shadow
Ask their cornerbacks to shadow based on matchup
Ask their cornerbacks to shadow on a weekly basis
(Warning: Anyone that doesn't think defense matters in fantasy can see themselves out now.)
Defenses That Almost Never Ask Their CBs to Shadow
Don't expect the No. 1 cornerback to travel with an opponent's No. 1 receiver from the following teams:
Atlanta Falcons: Desmond Trufant moved into the slot to match up with Tyler Boyd while Robert Alford traveled with A.J. Green on the outside in Week 4 of last season. Head coach Dan Quinn has otherwise been happy to leave his corners stationary regardless of matchup since joining the Falcons in 2015.
Dallas Cowboys: Former Seahawks defensive coordinator Kris Richard brought Seattle's Cover 3 principles to Dallas, as the Cowboys' zone-heavy defense asked starting corners Byron Jones and Chidobe Awuzie to switch to the other side of the field on only six combined snaps in 2018. Don't expect this to change in 2019.
Denver Broncos: Former Bears defensive coordinator Vic Fangio is calling the shots in Denver now. Neither Prince Amukamara nor Kyle Fuller shadowed in 2017 or 2018 with the Bears; they almost exclusively stuck to their spots as the right and left cornerback, respectively. Perhaps Fangio will make an exception for Chris Harris Jr., who deserves to be mentioned among the league's very best cornerbacks (particularly in the slot), but recent history tells us that the Broncos won't shadow if they don't have to.
Houston Texans: Romeo Crennel has overseen the Texans defense since 2014. The 35-year-old Johnathan Joseph has been starting for Houston since 2011. This season will feature two new additions in Bradley Roby and Briean Boddy-Calhoun. Crennel's history of not utilizing shadow coverage coupled with the reality that the Texans don't really have a single lock-down cornerback who's used to traveling with a single receiver for long stretches makes it unlikely that we'll see much — if any — shadow coverage in 2019.
Indianapolis Colts: The Colts dabbled with shadow coverage in 2018, asking Quincy Wilson to track Donte Moncrief in Week 13 and Pierre Desire to follow DeAndre Hopkins in Week 14. Still, we shouldn't expect any consistent matchups on the outside against the NFL's most zone-heavy defense, even if the Colts have their cornerbacks move around the formation more often.
Philadelphia Eagles: The Eagles didn't ask any of their ill-suited cornerbacks to shadow in 2018, then didn't address the position all offseason. It remains unlikely that we see Jalen Mills, Ronald Darby, Sidney Jones, Avonte Maddox or Rasul Douglas match up with the opposition's No. 1 receiver for any extended stretch.
Seattle Seahawks: The Seahawks rarely asked a prime version of Richard Sherman to travel with the offense's No. 1 wide receiver. They accordingly didn't move their cornerbacks in 2018 and again aren't expected to do so.
San Francisco 49ers: Defensive coordinator Robert Saleh worked with the Seahawks from 2011-2013, but never asked the older-version of Sherman to shadow in 2018. There isn't much reason to expect this to change.
Defenses That Occasionally Utilize Shadow Coverage
The following defenses probably prefer to leave their cornerbacks at home, but there's reason to believe they could make an exception based on the matchup.
Arizona Cardinals: It seems likely that Patrick Peterson will follow clear-cut No. 1 wide receivers after his six-game suspension. The Broncos didn't have their cornerbacks travel under new Cardinals defensive coordinator Vance Joseph, but he relented in 2018 and allowed Harris to track DeAndre Hopkins and Keenan Allen in big matchups. Still, look to target the Cardinals in fantasy football during Peterson's suspension.
Baltimore Ravens: The Ravens asked each of their top-four cornerbacks to shadow a single receiver at one point or another in 2018, coordinator Don Martindale's first season running the defense. Jimmy Smith remains the top dog in the Baltimore secondary whenever he's healthy enough to suit up. He lost his matchup against Michael Thomas (7-69-1), but shut down Julio Jones (2-18-0) last season. This is a unit that should probably be avoided considering Marlon Humphrey, Brandon Carr and Tavon Young also provide plenty of value.
Chicago Bears: Nobody shadowed for the Bears in 2018 under Fangio, but former Colts head coach Chuck Pagano did make a habit of deploying Vontae Davis against No. 1 receivers earlier this decade. I'd bet against Pagano moving around either Kyle Fuller or Prince Amukamara much to start the season, but perhaps we'll see more schematic creativity and less of a "next man up" mindset if an injury occurs.
Cincinnati Bengals: Lou Anarumo hasn't been a defensive coordinator in his seven years in the NFL, but he has been the defensive backs coach for notable shadow cornerbacks like Janoris Jenkins and Brent Grimes. There's a chance we could finally see William Jackson deployed in shadow coverage. The team's 2016 first-round pick has the size (6-foot and 189 pounds) and speed (4.37-second 40-yard dash) to match up with almost anybody.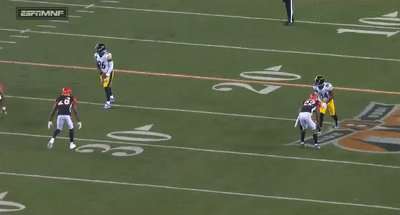 Cleveland Browns: The 2018 draft's No. 4 overall pick, Denzel Ward, earned Pro Football Focus' eighth-highest coverage grade among all cornerbacks as a rookie and held up nicely in shadow dates against John Brown (4-58-0), Keenan Allen (4-62-0), DeSean Jackson (2-25-0), Antonio Brown (6-74-2) and Calvin Ridley (3-37-0). Still, new defensive coordinator Steve Wilks barely asked all-world cornerback Patrick Peterson to shadow until the second half of last season. It still wasn't all that hard for offenses to get their top weapons free even when PP did travel with a single receiver, as the Cardinals had the third-highest zone coverage rate in the league and asked Peterson to line up in the slot on just 16 total snaps all season. The presence of three above-average corners in Ward, T.J. Carrie and second-round pick Greedy Williams means we shouldn't necessarily expect to see Ward travel with a single receiver (or into the slot) all that much in 2019.
Green Bay Packers: Jaire Alexander looked the part of a No. 1 corner for stretches as a rookie, but ultimately came up short shadow matchups against Adam Thielen (8-125-0), Julio Jones (8-106-2) and Robby Anderson (9-140-1). It remains to be seen whether defensive coordinator Mike Pettine will continue to trust Alexander in 2019, or if we'll see more of a stationary approach with help from former second-round picks Kevin King and Josh Jackson. Fantasy football investors shouldn't worry too much about the league's seventh-worst secondary in average yards per game allowed to opposing No. 1 receivers.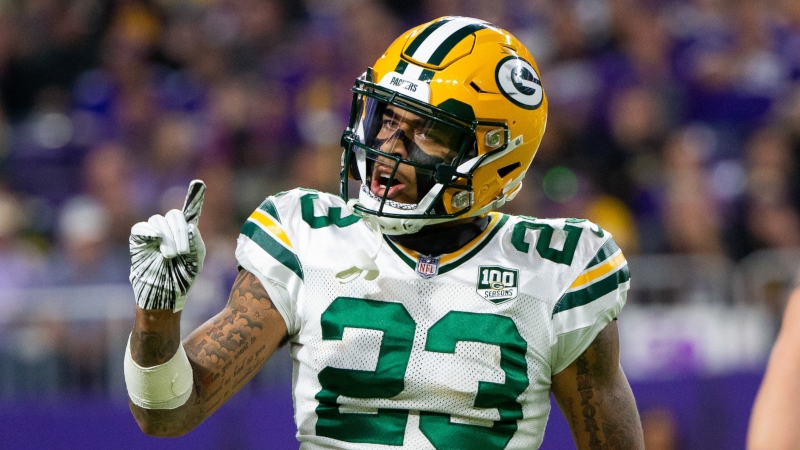 Kansas City Chiefs: New Chiefs defensive coordinator Steve Spagnuolo helped enable Janoris Jenkins to new heights as the Giants defensive coordinator from 2015-2017. A similar progression from someone in Kansas City would certainly be appreciated considering the Chiefs allowed the fourth-most average yards per game to opposing No. 1 receivers last season. Kendall Fuller is the best candidate for the job thanks to his ability to play both inside and outside.
Los Angeles Rams: The Rams allowed the third-most average yards per game to opposing No. 1 receivers last season, but also didn't have the services of Aqib Talib for eight games and had to lean on an already-injured version of Marcus Peters. Expect Wade Phillips to continue to do what he does best: Craft individualized game plans designed to exploit the specific weakness of his opponents. It'd be a surprise to see the opponent's top pass-game weapon have as much success against a healthy Rams secondary as we saw last season.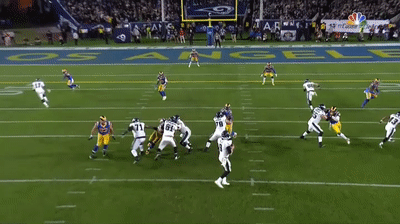 New York Giants: Defensive coordinator James Bettcher was fairly inconsistent with his coverage schemes his first season running the Giants defense. Janoris Jenkins had some success in shadow matchups against DeAndre Hopkins (6-86-0) and Michael Thomas (4-47-0) in Weeks 3 and 4, but didn't shadow again until Week 16. This will be a key situation to monitor early in the season considering the Giants had the seventh-highest man-coverage rate in the league in 2019.
Tampa Bay Buccaneers: New Buccaneers defensive coordinator Todd Bowles utilized the shadow practice at times in 2017 and 2018 with Morris Claiborne and Trumaine Johnson, but it's unclear if anyone in the Buccaneers' league-worst defense in Football Outsiders' overall DVOA is capable of doing much against a legit No. 1 wide receiver. The Bucs have at least attempted to solve this problem by drafting four corners inside of the top-three rounds of the NFL draft over the past two seasons.
Tennessee Titans: Former Ravens defensive coordinator Dean Pees continued his tradition of selectively utilizing his cornerbacks in shadow coverage his first season with the Titans. The problem is that Adoree' Jackson has been dusted in all five of his career shadow matchups: Josh Gordon (4-81-0), T.Y. Hilton (9-155-2) and Robby Anderson (4-48-0) weren't too bothered by the Titans' No. 1 cornerback last season. Identifying when Jackson might shadow isn't too critical — it's a winnable matchup — and any other snaps on the outside should come against the ever-burnable Malcolm Butler.
Washington Redskins: Josh Norman was used in shadow coverage on seven occasions in 2018, although often coincided with No. 2 cornerback Quinton Dunbar being sidelined. The days of worrying about Norman in shadow coverage are over anyways: He can easily be avoided in the slot. For example, Odell Beckham Jr. totaled zero receptions in Norman's coverage in Week 8 last season … but OBJ still posted an 8-136-0 line.
Defenses That Often Utilize Shadow Coverage
The following defenses are expected to regularly utilize their No. 1 cornerback in shadow coverage in 2019:
Buffalo Bills: Tre'Davious White
Carolina Panthers: James Bradberry
Detroit Lions: Darius Slay
Jacksonville Jaguars: Jalen Ramsey
Los Angeles Chargers: Casey Hayward Jr.
Miami Dolphins: Xavien Howard
Minnesota Vikings: Xavier Rhodes
New England Patriots: Stephon Gilmore, Jason McCourty
New Orleans Saints: Marshon Lattimore
New York Jets: Trumaine Johnson
Pittsburgh Steelers: Joe Haden
Each of these defenses already utilized the above cornerbacks for extensive stretches of shadow coverage in 2018, with the exception of the Jets and Dolphins.
It's not guaranteed that Trumaine Johnson will travel with opposing No. 1 receivers next season, but he has experience doing so dating back to his time with the Rams. Plus, new Jets defensive coordinator Gregg Williams utilized shadow coverage as much as anybody last season.
Xavien Howard is expected to travel with opposing No. 1 receivers more often in 2019 with former Patriots defensive coordinator Brian Flores taking over the helm in Miami. Howard (11 interceptions) joins Slay (11) and Kevin Byard (12) as the only players with double-digit interceptions over the past two seasons.
Now let's dig into the data from last season.
Fifty-one cornerbacks were asked to shadow at least once in 2018. Thirteen cornerbacks did so at least five times. We'll use the high-frequency shadow corners as our focus group. The below figures denote the production allowed per game by each cornerback during their respective shadow dates during the 2018 season.
Some notes from this group:
The most targeted shadow cornerbacks last season were Gilmore, Bradberry, Ramsey, Rhodes and Lattimore.
Rhodes was the best of the most-targeted group, allowing just 40.7 receiving yards and 0.2 touchdowns per game to his man.
McCourty, Hayward and Denzel Ward allowed fewer than six fantasy points per game to their opposing receiver, emerging as the league's most effective high-frequency shadow cornerbacks.
You probably remember McCourty making arguably the single-best play of the Super Bowl.
Lattimore wasn't used as a shadow cornerback as often after the Saints acquired Eli Apple halfway through the season.
Neither Hayward, Bradberry nor Peterson were asked to fully shadow their respective receivers, as the Chargers, Panthers and Cardinals finished 2018 ranked as the respective No. 2, No. 7 and No. 3 defenses in zone-coverage frequency.
Rhodes (6.4 yards allowed per target), Gilmore (6.4) and Haden (6.6) were the best high-frequency shadow corners on a per target basis.
Only McCourty (31% snaps in the slot), Gilmore (18%) and Slay (14%) spent a double-digit percentage of their snaps on the inside in 2018.
Remember: Each of these cornerbacks have been asked to shoulder this shadow responsibility because they've demonstrated the ability to play the position at a high level.
An average or even mediocre shadow corner still deserves credit for consistently taking on difficult assignments that a lesser player likely wouldn't even have had the chance to attempt.
How would you rate this article?