Marky's Malarkey: The Dumbest Super Bowl 53 Props To Bet
Credit:
Troy Taormina-USA TODAY Sports. Pictured: The overtime coin toss in Super Bowl 51
The Super Bowl is when the craziest prop bets get posted, some of which have value, some don't.
Marky has bet some weird ones himself, but he warns you about betting on a number of different props posted, including some fan favorites.
It's Super Bowl season! That means anything and everything is on the table. But, you should still restrain yourself to some degree. You don't want to be putting yourself in -EV situations just because it's basically bettor's Christmas.
You may not want to listen to me considering I bet on whether or not Spongebob would make an appearance, but at least give this some thought before making any of these bets.
Coin toss: -103 or -105 a side
I've already lost a lot of you readers, haven't I? Well, too bad. You all know it's a bad bet, you just don't care.
Sure, it's a -EV bet, but you only do it for special occasions like this one. But guess what? If you've bet it every year for the past decade and plan on doing it every year for the rest of your life, you're probably going to bleed some units by doing so.
My advice — find a friend at your Super Bowl party who is also what some people would refer to as a "degenerate" and bet against him straight up with no juice.
Will the coin toss call be correct: -110 a side
Just bet the frigging coin toss for cryin' out loud.
Which song will Maroon 5 sing first?*
This has an asterisk next to it because it could be a smart bet if you get tipped off by someone. Our own Darren Rovell has gone on record saying he will not help us, though …
But even that has backfired on folks. Before Super Bowl 51, bettors hammered Lady Gaga's first song prop on Poker Face, forcing oddsmakers to take it off the board. A surprise rendition of God Bless America was sung from the rooftop before she was lowered down in bizarre fashion. Bad beat for the ages.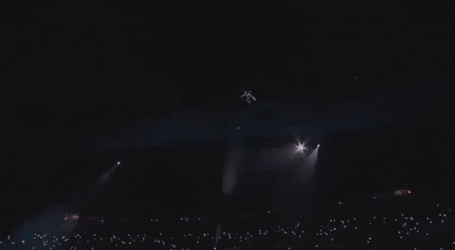 Which company will have the best average rating for their Super Bowl commercials (according to USA Today ad-meter)?
Talk about a totally random guessing game. Personally, I don't like betting anything unless I have some sort of implied edge in my head. With this, there are a couple of unknown variables at stake.
First — only some of the commercials have already been aired. You have no idea what more than half of the companies are going to show.
Second — what you think doesn't matter. You may like a commercial, but the American public may not. USA Today can basically say whatever they want to say on this one.
Anything in which you're laying a sh*t-load of juice
There are tons of prop bets out there and many of them are longshots. Depending on the book, there are yes/no options for these longshots. Whether it's that or taking a ridiculous alternate spread or over/under, don't lay absurd juice to win a little bit of money.
I even talked myself out of max betting a "both teams punt" prop at -1400. Sure, it's a "lock," but I wouldn't even win that much money if it hits. If it somehow loses, I'm porked.
Just because the option exists, you don't want to lay -5000 on something. We all get a little crazy for the Super Bowl, but think about the risk/reward payoff before making a bet like this. A few times a year, I'll see a viral tweet about someone betting like $100,000 to win $5,000 and losing. Don't be that bozo. There are better ways to use your money.