Printable Super Bowl 53 Prop Bets Sheet: Keep Score During Your Party
The Super Bowl is here, and that means one thing: Props.
Lots and lots of props.
We've created a handy props sheet just for you. Use it in your work pool or print it out to have at your Super Bowl party.
And if props are your thing, be sure to enter the two FREE props contests in our app. Darren Rovell's contest comes with a prize pool of $5,000 and Pat McAfee's contest will give $1,000 to the winner.
---
Super Bowl 53 Prop Bets Sheet: Printable PDF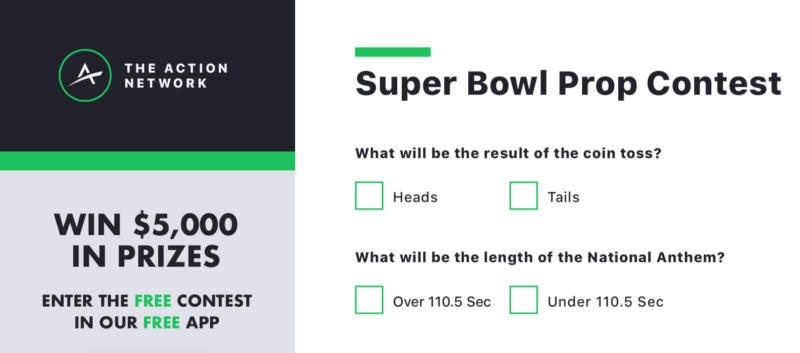 ---
Super Bowl 53 Prop Bets Sheet: The Questions
1. What will be the result of the coin toss? Heads/Tails
2. What will be the length of the National Anthem? Over/Under 110.5 seconds
3. Who will score the first TD of the game? FILL IN THE BLANK
4. How many touchdowns will be scored in the first half? FILL IN THE BLANK
5. How many individual players will have a reception for the Patriots? FILL IN THE BLANK
6. Will Tom Brady complete his first pass attempt? Yes/No
7. How many touchdown passes will Tom Brady and Jared Goff throw? Over/Under 4.5
8. How many receiving yards will Julian Edelman have? Over/Under 80.5
9. Will either QB throw for 325 passing yards or more? Yes/No
10. Will either team be trailing by 10 points or more in the 4th quarter? Yes/No
Tiebreaker: How many combined rushing yards will the Rams and Patriots have in Super Bowl 53?
How would you rate this article?