Super Bowl 53 Prop Bets: Will Spongebob Squarepants Show Up?
Credit:
Jasen Vinlove-USA TODAY Sports. Pictured: Spongebob Squarepants and Patrick Star.
Since Spongebob Squarepants' creator Stephen Hillenburg died in November, a petition to honor him at the Super Bowl 53 hafltime show has got over a million signatures.
A recent Maroon 5 tweet suggests they may be on board, which could provide value to bettors.
One book is offering a prop on whether or not a Spongebob costume or inflatable will be used, with nearly a 5-1 payout on yes.
This past November, Stephen Hillenburg — creator of the beloved Nickelodeon show Spongebob Squarepants — passed away following a battle with ALS.
If you are a millenial, you probably grew up watching Spongebob. Sometimes, I'll go back and watch it to this very day. Only the first few seasons, though … the classics.
One of the classics was an episode called "Band Geeks." Squidward attempts to form a band to prove his arch-rival Squilliam Fancyson wrong, but Spongebob, Patrick and other Bikini Bottom regulars aren't exactly your everyday Beethovens or Eddie Van Halens.
With the "Bubble Bowl" coming up quickly, Squidward loses faith and tells Squilliam that the band died in a marching accident. But what do you know, the band showed up! And they were good!
Following Hillenburg's death, a petition began going around in hopes that "Sweet Victory" would be played at the Super Bowl to honor him. That petition has over a MILLION signatures.
With that said, there have been odds posted on whether or not a Spongebob "costume/inflatable" will be used during the halftime show. When I first saw them yesterday, "yes" was +500.
The odds have since moved: Yes +465, No -638.
Just because there's a petition doesn't mean Maroon 5 will actually play the song, though.
But wait. What's this?
Who was that I saw 32 seconds into the video?
SPONGEBOB SQAUREPANTS.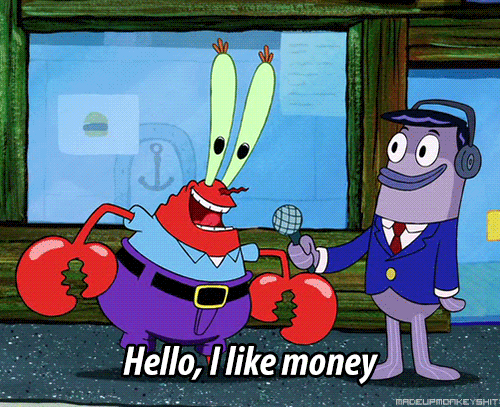 I don't know what it means exactly, but you don't just toss Spongebob into a hype video like that and then not include him whatsoever.
At nearly a 5-1 payout, you have to take the risk here. My main concern is that they sing a few seconds of that song and do not have a costume or inflatable Spongebob anywhere. They could show him on the jumbotron or not show him at all, but I think they do have to show him in some fashion to put it into context. Some older folks aren't going to know the reference, otherwise.
Nevertheless, that Spongebob reference is absolutely worth it at this payout. If it were closer to even odds, maybe I'd lay off.
The Pick: Yes +465
Ridiculous Bonus Prop
If Spongebob does make an appearance, there's another bet that will be graded: will he kneel in protest? Yes +3000, no -20000.
Last time I checked, Spongebob wasn't huge on political statements. Maybe the person in the costume decides to pull a stunt on his own, but I don't think it's in Maroon 5's plans. I guess that's why you have to put down $20K to win $100. And in case you were wondering, the max risk for this is FIFTY THOUSAND DOLLARS.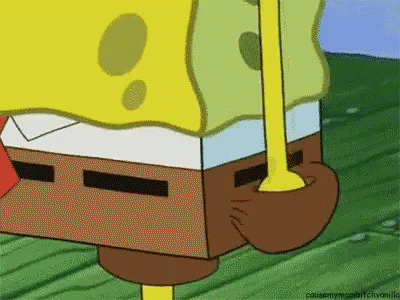 Yeah, count me out on this prop. Can't be putting a new 5 Series on the line on a Spongebob prop.
How would you rate this article?