Rovell: Which Super Bowl 53 Matchup Would Garner Highest Ticket Price?
Only four possible Super Bowl 53 matchups remain. Which one will ticket brokers be cheering for?
Darren Rovell ranks all of the matchups in terms of which would have the highest -- and lowest -- ticket prices on the secondary market.
With Super Bowl 53 almost set, it's time to consider — for those who want to be in Atlanta on Feb. 3 — how the four potential matchups would affect the price.
Let's start with the game that will feature the cheapest get-in price on the secondary market, before ending with what will be the most expensive ticket.
4. New England Patriots vs. Los Angeles Rams
While the Patriots have turned into a national team, their fanbase is much like Alabama's. A trip back to the Super Bowl would be their ninth in 17 years, which means anyone who has wanted to see the Patriots in the game has had the chance.
The Rams have the smallest fanbase of four and the farthest trip.
Again, I'm not saying this will be a cheap ticket, just that it will be the cheapest of the bunch. The strong Atlanta host community won't let the market crash.
3. Kansas City Chiefs vs. Los Angeles Rams
It's no secret the Chiefs have a rabid fan base and they haven't seen their team in the big game in 49 years.
They're the only one of the four fanbases that could spend irrational money to get to Atlanta, which I think is big enough to overcome tepid interest from the LA faithful and surpass the Pats-Rams matchup.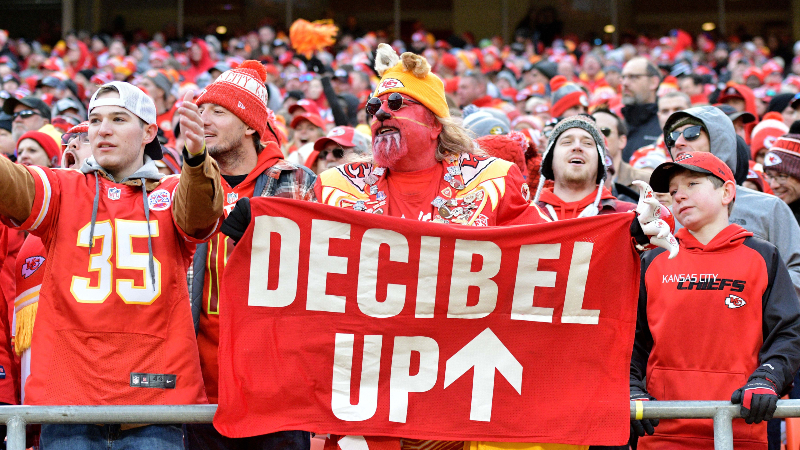 2. New England Patriots vs. New Orleans Saints
While Louisiana is the fourth-poorest state in the nation, its a six-and-a-half hour drive from New Orleans to Atlanta, which is takes the cost of flights out of the equation.
There's plenty of money in Boston, of course, but Patriot fan fatigue is real.
I think interest from corporate America would help drive this ticket price up to where it would surpass Chiefs-Rams.
Brees vs. Brady is the matchup that everyone who doesn't have a rooting interest wants to see and that should make the best seats more valuable.
1. Kansas City Chiefs vs. New Orleans Saints
While No. 2 and 3 are close, Chiefs-Saints would far and away be the most expensive ticket.
Saints fans have only had one chance to go to one Super Bowl, and it was a decade ago. Chiefs fans — even with a young star in Patrick Mahomes — won't take any chances that there could be more trips after suffering through such a long drought.
Will any scenario make tickets crazy cheap or crazy expensive? Not likely, with so many tickets taken out of the hands of brokers and instead managed by the NFL on Location and PrimeSport.