Bears, Vikings Drawing Heavy Attention at Las Vegas Sportsbooks
Credit:
Steve Mitchell-USA TODAY Sports. Pictured: Chicago Bears running back Tarik Cohen (29), offensive tackle Charles Leno (72).
Patriots-Bears is expected to be the most bet game of the weekend and some sharp bettors like the Bears.
The Vikings-Jets matchup is surprisingly drawing the second-most betting tickets among Sunday's games.
LAS VEGAS — There are a handful of games in the NFL this Sunday that seem to be grabbing everyone's attention here in Las Vegas. Talk to any sportsbook manager and they will all bring up the same three or four games.
Bears-Patriots is getting tons of attention, as is Saints-Ravens and Bengals-Chiefs.
But one game that seems to be on people's radar — and I have no idea why — is Vikings-Jets. While already getting lopsided attention, this game is suddenly of interest to some of the more savvy bettors, as well.
---
>> Sign up for The Action Network's daily newsletter to get the smartest conversation delivered into your inbox each morning.
---
On paper, this game appears to be a bit of an afterthought in comparison to the rest of the schedule. But as of Thursday at William Hill, it is the second-most bet game with 12% of the total tickets. Only the Patriots-Bears at 16% is more popular, and that was expected to be the most-bet game this weekend.
John Murray, manager at the Westgate SuperBook, has some ideas as to why Minnesota-New York is so popular.
"Vikings-Jets is one of the most lopsided games in terms of betting I've seen this year," Murray said. "The tickets on the Vikings are over 8-1 right now. There's quite a few different lines out there on this game and the sharps seem to be shopping this pretty aggressively. There are some -3.5's and some -3's at -120 on the Vikings. But we were kind of stuck on -3 (the line has since gone to -3.5 there, as well) when we opened this game last week. Honestly, we like the Jets here a little. They're a solid home team and the Vikings have been inconsistent at times. We were sort of afraid if we set the initial line at -3.5 there might be too much Jets action."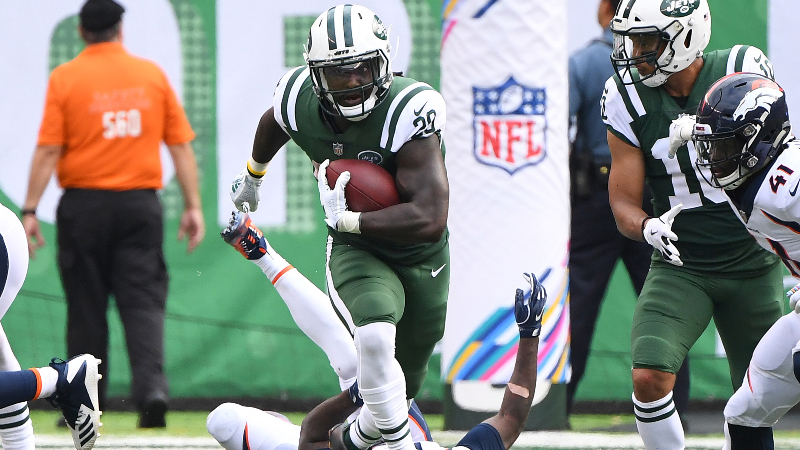 Tony Miller, executive director of the Golden Nugget Sports Book, is seeing the same action as the Westgate. "We're at -3.5, as well, and we're seeing all Vikings money coming in so far on this game," Miller said. "The ticket count is all on the Vikings, so far, here. Parlays, teasers, you name it, it's likely on the Vikings. … Even though the Jets looked pretty good against the Colts last week the public just isn't buying in at all."
At William Hill, there's clearly some sharp money on the Jets, but overall the ticket count definitely leans toward the Vikings, too. They're currently taking 80% of the total tickets written but only 56% of the money bet.
Wiseguys believe in the Bears
New England at Chicago has everyone around town buzzing. There is a lot of sharp action on the Bears even though their effort last week left much to be desired.
But big bettors seem to be expecting a bounceback from the Bears. Murray is seeing an enormous amount of action here. "Patriots-Bears looks like the biggest sharp vs. square split we have seen to date this NFL season."
He continued, "The public is all over the Patriots (ticket count is more than 5-1 on New England), but I've seen sharp money come in on the Bears here and clearly there's been sharp money moving the line offshore. … That should be the most heavily bet 10 a.m. local kickoff of the NFL season so far."
When asked what is intriguing to him about this game Murray added, "When you see this much sharp money on a game it's hard not to sit up and take notice. I like the Bears, as well. This is New England's first road game in a month, their last three games were at home and while the Patriots have bounced back from a weak start this season they are still 0-2 on the road. The Bears need to bounce back in a big way after their poor showing in Miami last weekend, I like the Bears at +3 as long as that number holds. At +2.5 I'd stay away."
Duane Colucci, assistant sports book manager at the Rampart in Summerlin, Nev., isn't buying into the attention this game is getting. "I think the Pats-Bears game is the phoniest game on the board this weekend," he said.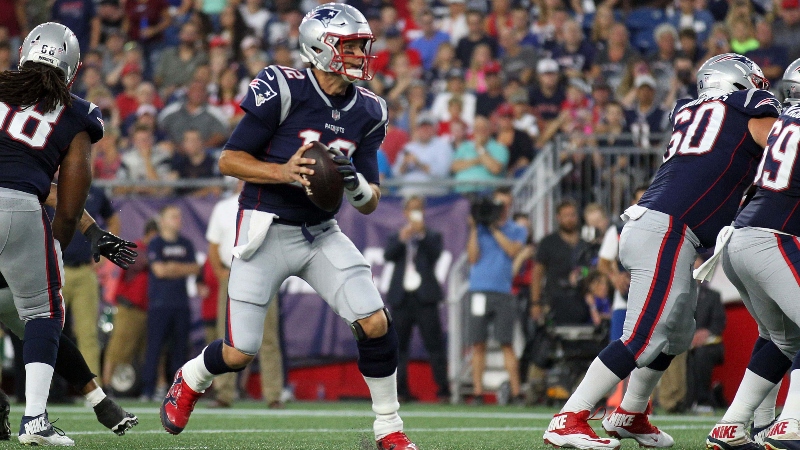 "The game is just staying at such a low number as far as I'm concerned. The Patriots are fully healthy now coming off their biggest win of the season against a seemingly unbeatable Kansas City team and we're looking currently at New England -2.5 here now. I just don't understand it. I know there's sharp money coming in on Chicago, but I sense the Bears are off their game after last week. And while I think this should be a Patriots blowout, if I was going to bet, I'd have to seriously think about Chicago given where this Bears money is coming from."
So far at William Hill, it doesn't appears they're seeing the same Bears sharp action just yet. All their money is on New England (84%) but 86% of their tickets written are on the Patriots, as well.
Saints and Ravens evenly matched
Surprisingly, nobody has seen a ton of movement on the New Orleans-Baltimore game. It appears to be sitting steadily at Baltimore -2.5. But this is the top-scoring offense vs. the top defense in terms of points allowed. You'd have expected some line movement here.
Jay Kornegay, VP of the Superbook at the Westgate, he always prefers defense over offense. "I would lean towards Baltimore here. Their defense is as legitimate as they come. Plus I think Baltimore has enough depth at quarterback and running back to control the game, especially since New Orleans' defense is still not especially good on their best day. I would definitely take the Ravens laying anything less than a field goal here."
Miller is seeing two-way action here. "I love this game this weekend. This will likely be our most heavily bet game of the day. We have great action both ways. We have teasers both ways, as well, which is a bit rare. We're sitting at -2.5 -120 on Baltimore simply because the Ravens have the home field. But the Saints have had an extra week of rest with a bye last week. We'll have to see how this goes down. I love this matchup with Drew Brees against a top Ravens defense."
At William Hill, there seems to be a split on the money wagered on the game as the Ravens have a slight edge with 56% of the money bet but Baltimore is getting most of the tickets written with 83%. This suggests there's sharp money at play here on New Orleans.
The other game grabbing attention this Sunday is the night game — Cincinnati at Kansas City (-6). Many expect a very high-scoring affair — and most of the money on the Chiefs, as usual. Kornegay says there won't be any surprises where the money goes here.
"It's going to be all Chiefs all the time for the foreseeable future," Kornegay said. "They're getting played pretty heavy right now here and in virtually every parlay and teasers. After last Sunday's performance against New England the public is buying into this team. With the Bengals, they're just one of those teams, no matter how good they are, nobody ever talks about them. They rarely get much publicity and it shows at the windows, too. They rarely have lopsided action going their way. We opened at KC -6, it got down to -5.5 for a little bit but now it's back up to -6. It's becoming a pros vs. Joes game. We're seeing four times as many tickets written on the Chiefs but we fully expect to see the sharps come in late on Cincinnati."
At William Hill, nearly all the money (90%) and tickets (94%) are on K.C. Miller says the exact same thing at the Golden Nugget. "No Cincinnati money here. It's all Chiefs."