2019 Stanley Cup Expert Picks: Blues-Bruins Game 1 Bets, Series Props, Conn Smythe Winner
Credit:
Aaron Doster-USA TODAY Sports
The 2019 Stanley Cup finals between the Boston Bruins (-165) and St. Louis Blues starts on Monday night in Boston on NBC (8 p.m. ET).
Our staff gives their five favorite Stanley Cup bets, including Game 1 picks, series/player props and even the Conn Smythe winner.
Somewhere out there an older Blues fan has been waiting 49 years for this shot at revenge against the Bruins. That series loss to the Bruins in 1970 marked the last time the Blues made the Stanley Cup finals. A win this year would end the longest Stanley Cup championship drought among active NHL teams, as the Blues lost all three prior trips (1968, 1969, 1970).
Bruins fans can sympathize in a way considering their last title in 2011 was the first championship since 1972. (Poor Boston fans … said nobody in decades.)
I reached out to a few of our hockey bettors on staff for their favorite bets for this Bruins-Blues Stanley Cup matchup. We have a little bit of everything from Game 1 picks to series and game props. Before we get those, let's start with a wager on who will win the Conn Smythe Trophy — which is awarded to the most valuable player in the Stanley Cup playoffs.
Michael Leboff — Jaden Schwartz to win Conn Smythe 10-1
I debated whether to go with Jaden Schwartz or Vladimir Tarasenko (40-1) here. I ultimately decided on Schwartz, who has 12 goals and four assists in the postseason thus far.
For this bet to cash, a couple things need to go Schwartz's way. First, the Blues need to win the series. If they do that, it all but eliminates odds-on favorite Tuukka Rask from Conn Smythe contention (although Jean-Sebastian Giguere would disagree).
If the Blues do pull the upset, Jordan Binnington (+250) is the likeliest winner of Playoff MVP. Binnington's come-out-of-nowhere story is wonderful and that may sway votes in his direction if the Blues win. But the numbers indicate that St. Louis' rookie sensation has just been good — not great — in the tournament
Meanwhile, Schwartz's 12 goals are the most of any player still playing in the postseason. If he has a big series, he should be in the conversation for playoff MVP.
There's a good chance that, if St. Louis wins, Schwartz ends up with the most goals (San Jose's Logan Couture currently co-leads with 12) in the Stanley Cup Playoffs. It's unlikely this bet cashes, but these odds are too good to pass up.
Matthew Freedman — Bet the Under on Player Props 
Early in 2019, I wasn't sharp on hockey, but in the postseason — when I started creating my own player projections — I've had success. In this year's Stanley Cup playoffs, I'm 62-30-2 (+26.89) on player props.
I've especially had success betting the under on props: 52-16-2 (+32.11). I expect that trend to continue into the Stanley Cup Finals. In the regular season, both the St. Louis Blues and the Boston Bruins were bottom-six in the league in shots on goal allowed per game (Blues 28.6; Bruins 29.5). I'm expecting both teams to focus on defense and limit shots in the series.
Throughout the playoffs, bookmakers have been slow to adjust lines for player props. For at least the first few games of the series, there will likely be lots of value in the prop market, especially for under bettors.
Follow along in the app and check out my props articles on each game to see which ones I end up with throughout.
Stuckey: Stanley Cup Unders!
Speaking of unders, there are two postseason unders I historically have loved in the NHL postseason:
Game 7 unders
Stanley Cup Final game unders

I wrote about the former

here,

which is based on the premise that the refs swallow their whistle significantly more in such a high-stakes do-or-die game.
They do so to an extent in the Stanley Cup finals, as well. It's one of the reasons why unders have gone 46-26-6 (63.9%) since 2005 when the Cup is on the line.
I will be looking to bet the under throughout this series of two excellent defensive teams.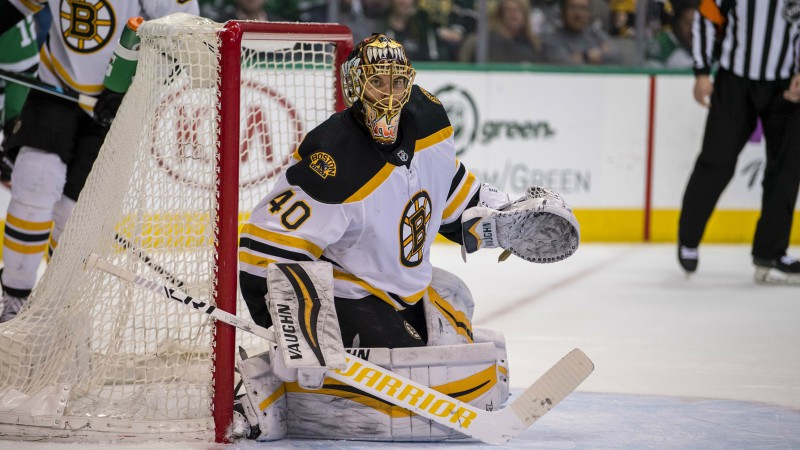 Sean Zerillo: St. Louis Blues Game 1 Moneyline (+135)
The moneyline for Game 1 of the Stanley Cup finals opened at -165/+144 in favor of the Bruins, who will play on their home ice.
Despite 64% of the moneyline tickets backing the favorites in Game 1, the Blues moneyline has dropped to +135 at most books and +130 at others. It's a result of 53% of the moneyline cash behind St. Louis, the Western Conference champions and owners of NHL's worst record after 37 games.
I'm riding a 25/1 Stanley Cup future on St. Louis, have cashed two series price tickets on them during the playoffs at +130 (over Winnipeg) and +190 (played after their Game 1 loss to San Jose), and backed them during the final eight games of their franchise-record win streak during the regular season.
"Gloria" has yet to play itself out in my house, and I'm not ready for it to stop yet.
Teams with the better goalie in the regular season have held serve in the majority of these playoff series. That being said, in the playoffs Tuukka Rask has performed slightly better than Jordan Binnington has.
As an original-six team from a big city playing an expansion team from the Midwest, the Bruins are going to be the clear public side in this series.
I'll take the underdog in Game 1, with a moneyline price comparable to the series price (+140). If the Blues end up losing tonight, I will look to take them on the adjusted series price at over +200, rather than betting on their moneyline in Game 2.
Evan Abrams — Stanley Cup to end in 6 games (+200)
I am going a bit with history and a bit with analysis here.
The Stanley Cup has ended in exactly six games seven times in the past 11 years, including in five of the last seven years. The Bruins and Blues are both good teams, but from my point of view, neither are great teams, making it likely this series drags beyond four or five games.
The Bruins faced Jordan Binnington just once this season and lost 2-1 in a shootout with Binnington recording 31 saves. On the other hand, Tuukka Rask has been a stone cold killer in May, boasting a 1.29 GAA with only nine goals allowed on 229 save attempts. But if you look at his conference splits this season, his GAA rises from 2.23 vs. the East to 2.56 vs. the West.
Also, the Bruins have won at least one road game in 23 consecutive playoff series dating back to the 2003 Eastern Conference Quarterfinals against the Devils. If you can find a prop on Boston winning at least one road game, bank on that to continue in this series, too.
How would you rate this article?