After each NHL trade deadline, pundits are eager to declare winners and losers, but the truth is that the betting market does it for them.
At this point in the season, the market is a fair representation of how good each team is. But the numbers are fluid, and a big trade can create significant movement.
Let's see how the NHL futures market changed after the deadline.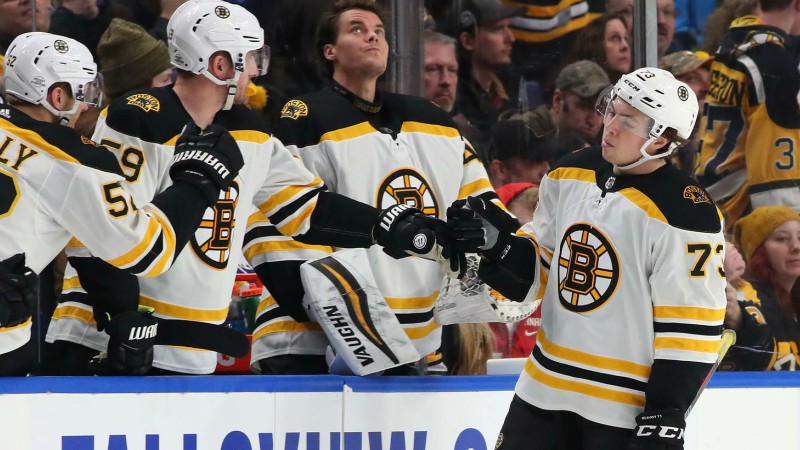 Writer's note: This piece considers only how the deals affect the market for this year. For example: Dealing first, second and third-round picks for Tomas Tatar was a big overpay by Vegas, but the trade made them better in 2017-2018.
For live spreads and bet percentages, check out this page. To get access to our premium betting tools, subscribe here.
---
Tampa Bay Lightning
Additions: Ryan McDonagh, J.T. Miller
Subtractions: Vladimir Namestnikov
The rich get richer. Tampa Bay would have been the Stanley Cup favorite even if it didn't do anything at the deadline, but that's not GM Steve Yzerman's style. Instead, the Bolts made the biggest splash Monday, grabbing former Rangers captain Ryan McDonagh and 24-year-old middle-six winger J.T. Miller in exchange for Vladimir Namestnikov and future assets.
With McDonagh slotted behind Victor Hedman, the Lightning now have two of the best defensemen in the league. Opponents must deal with them for 40-plus minutes a game while also trying to keep Nikita Kucherov and Steven Stamkos at bay. And that's not even accounting for Andrei Vasilevskiy, who has emerged as one of the league's best goaltenders. Sheesh.
Market Watch: Heading into the deadline, a strong case could have been made that the Bruins were the best team in the NHL, with Tampa a very close second and Pittsburgh coming in behind them. But with McDonagh solidifying their top four and Miller adding even more scoring depth, the Lightning are now the clear favorites to win the Stanley Cup. Prior to the deadline, Tampa was listed at +600; the Lightning have since seen their odds shorten to +550 on multiple books, giving them an implied probability of 15.4%. It's never much fun to bet on the favorite, but that price actually has a bit of value, as I peg Tampa's chances of winning the Cup closer to 19%.
Nashville Predators
Addition: Ryan Hartman
Subtraction: Pontus Aberg
The Predators were pretty close to a complete team before the deadline, but they upgraded their forward depth a little bit by acquiring 23-year-old winger Ryan Hartman from Chicago. He's not a "big name," but Hartman has been really good at 5-on-5 this year, scoring at a better clip than Derick Brassard and Rick Nash.
Market Watch: The savvy addition of Hartman combined with their great form over the past couple of months has caused some money to come in on the Predators. Prior to the deadline, Nashville could be found at +1000, but now they are listed between +675 and +850 (Bookmaker). I expect the Nashville number to continue to shorten, so if you fancy the Preds, you best get moving.
Pittsburgh Penguins
Additions: Derick Brassard
Subtractions: Ian Cole, Ryan Reaves
The Penguins went ahead and ruined everybody's day by acquiring Derick Brassard from the Senators over the weekend. Pittsburgh already had Sidney Crosby and Evgeni Malkin down the middle but still found a way to strengthen its spine with the acquisition of the former first-round pick.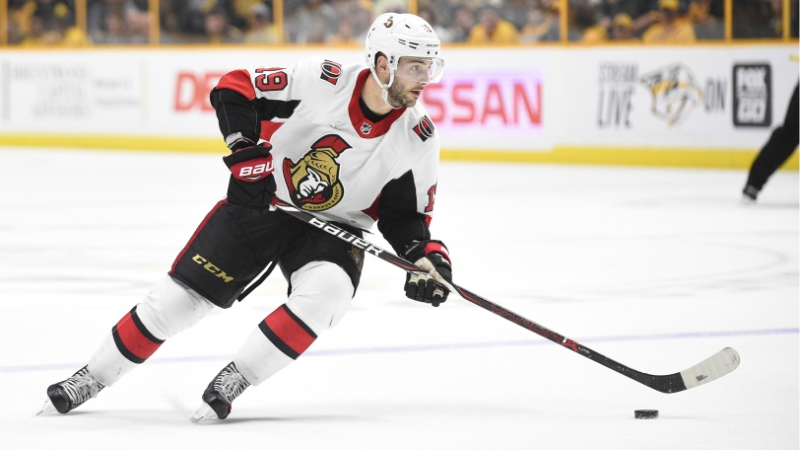 On almost every other team, Brassard would be a very good second-line center. On the Penguins, he will be a fantastic third-line pivot, and Riley Sheahan will bolster Pittsburgh's fourth line.
Brassard averaged 1.45 primary points (goals + first assists) per 60 minutes at 5-on-5 for a bad Ottawa team, and he had a 4.4 Relative Corsi For %. (This means the Senators averaged 4.8 more shots attempts per 60 minutes of even-strength ice time than their opponents with Brassard on the ice compared to when he was on the bench.)
Market Watch: The Penguins cemented themselves in the top tier with the acquisition, but they remain just behind Tampa and Boston (when at full strength) in the East. Had the Lightning not acquired McDonagh, the Brassard trade would have closed the distance between Tampa and Pittsburgh, but that's not how it went down. The Penguins were between +600 and +900 around the market before the deadline, and that's where they are now.
Vegas Golden Knights
Additions: Tomas Tatar, Ryan Reaves
According to TSN's Bob McKenzie, the Knights were deep in talks with the Senators for Erik Karlsson. That would have been something. Instead, the Western Conference pace-setters opted to strengthen their forward group by adding 27-year-old winger Tomas Tatar.
Tatar's numbers may not be eye-popping, but he's a nice upgrade for the Knights in their middle six. This year the Slovakia native has produced 0.53 expected goals per 60 minutes (xG/60) on a bad Detroit team, and he's generally been a good possession player throughout his career.
Market Watch: It wasn't a particularly flashy move, but this is another step in the right direction for the Knights even if there wasn't any significant movement with their futures odds.
Toronto Maple Leafs
Additions: Tomas Plekanec
It doesn't look right, Tomas Plekanec wearing a Maple Leafs jersey after playing the last 14 seasons with the rival Montreal Canadiens. Plekanec is not a game-breaker, but he represents a big upgrade over Dominic Moore on the fourth line, and he provides some scoring panache to a bottom six that could really use it.
Market Watch: Plekanec does make the Leafs a better team, but as expected, the move didn't do much to move the needle on Toronto's price. The Maple Leafs are still hanging around +1200 (7.69 %) at most shops. Given that they'd have to get through Boston and Tampa to even reach the Eastern Conference Finals, there's little value at that number.
Winnipeg Jets
Additions: Paul Stastny, Joe Morrow
The Jets got stronger up the middle with an out-of-nowhere move for Paul Stastny. The deal shook things up for a few reasons:
The Blues are not out of the playoff picture at all.

They traded one of their most important players to a division rival.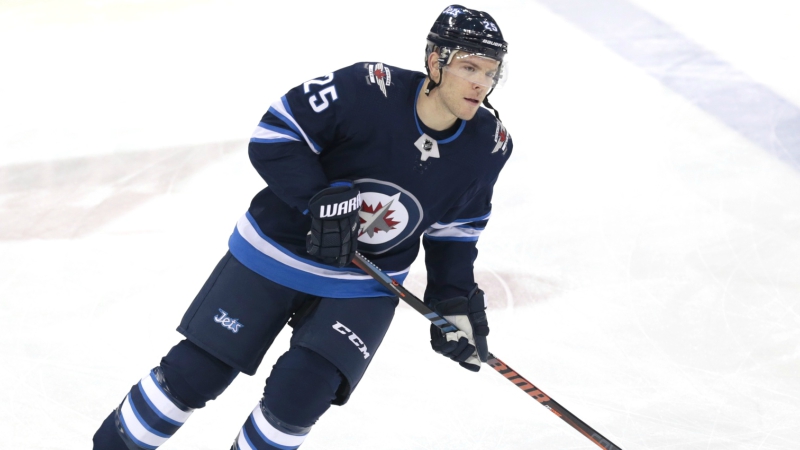 With Stastny, the Jets' top nine turns from very good to lethal, and they now have three legitimate scoring lines. Stastny is slated to play in between Nikolaj Ehlers and Patrik Laine, who are already terrific players, and will likely become more productive with the 32-year-old serving as their pivot.
Market Watch: The Jets were already a contender in the West, but this move could end up putting them over the edge, and the market reflects that. Before the deadline Winnipeg could be had at +1400, but that number is gone now. The Jets are being offered between +875 and +1200 depending on where you look. Winnipeg has about a 10% chance of winning it all, so there is value on the +1200 (Bookmaker), but it's hard to suggest grabbing that number after they were +6600 before the season.
Boston Bruins
Additions: Rick Nash, Tommy Wingels
Subtractions: Ryan Spooner, Matt Beleskey
The Bruins seemed to have Nash in their sights all along and they got their man, but was it worth it?
In Nash, the Bruins get a solid winger who's going to create chances at 5-on-5 and will help on both the power play and penalty kill. But they lose Spooner, who is arguably on level footing with the 33-year-old.
Boston was already one of the top four teams in the league, and the Bruins may be marginally better with this deal, but I wouldn't call you crazy if you took the opposite position.
Market Watch: It was a peculiar move from Boston, but their odds didn't shift much.
San Jose Sharks
Additions: Evander Kane
The Sharks weren't one piece away, but they did give themselves a shot in the arm by nabbing Kane from Buffalo. The Pacific is a much weaker division than the Central, and any team can come out of the bracket. So any edge available is big, but this doesn't put the Sharks over the edge or even near it.
Market Watch: San Jose was listed in the +2000/+2500 range before the deadline and has actually seen its odds lengthen since the weekend. This is likely because teams like Winnipeg, Nashville and Vegas also got better.
New Jersey Devils
Additions: Pat Maroon, Michael Grabner
The Devils are the NHL's forgotten surprise team, and they got a little bit better by acquiring two middle-six wingers. Maroon is a big winger who has averaged 1.64 points per 60 minutes at 5-on-5 with Connor McDavid and the Oilers, and Grabner is a speedy two-way winger who chipped in 1.78 points per 60 with the Rangers.
The Devils shored up a few holes, but it would take something absolutely bonkers for them to get through the gantlet in the East.
Market Watch: Sure, the Devils upgraded at the deadline, but so did almost every team above them. The Devils wer actually +2000 heading into the weekend, and there are some shops that now offer them at +5000. It would take a miracle for New Jersey to get through the Eastern Conference.
Columbus Blue Jackets
Additions: Mark Letestu, Ian Cole, Thomas Vanek
The Blue Jackets are staring down a first-round matchup with the Lightning and added a few spare parts to help them achieve something, but I don't know what that is.
Market Watch: Nothing much to see here as the Blue Jackets, like the Devils, have way too much work to do to consider them relevant.
St. Louis Blues
Subtractions: Paul Stastny
The Blues hoisted the white flag by cashing in on the unrestricted free agent. Brayden Schenn wasn't amused.
Schenn on Stastny trade: "Crazy. One or two points out, move a guy that does a lot for us. But at the end of the day, you know, that's their decision. I guess we'll see what happens here within the next hour." #stlblues

— Jeremy Rutherford (@jprutherford) February 26, 2018
Market Watch: As expected, the Blues saw their odds lengthen pretty considerably after moving Stastny and signaling that this wasn't their year. You can have them at +6000 if you're into that sort of thing.
---
Current odds updated as of Feb. 28.
Top Photo: Ryan McDonagh via Brad Penner, USA Today Sports