Thursday's NHL bet du jour: Dallas at Nashville
Joe (@pointshaving) and I (@stuckey2) put our heads together to come up with our consensus play of the day on the ice.
I think the Caps just took another penalty. The Pens scored three power-play goals, and held on last night to defeat the Caps in DC by a final score of 3-2. Our pick of the day moves to 1-3 on the season, and we move on to the next in the nine-month grind of the NHL season. We both tend not to get too involved during the first week, but now feel comfortable enough to start firing on a few plays a day that we both agree on. Let's get into our bet of the day for Thursday followed by three other consensus plays.
---
Thursday: Stars +113
The Nashville Predators fought hard to battle back from a 5-3 deficit to upend the Philadelphia Flyers 6-5 on Tuesday night. This was after the Predators raced out to a 3-0 lead before Philadelphia scored five consecutive goals. It is clear that Nashville's defense is not what it should be at the moment, as they have allowed 13 goals in three games. The loss of Ryan Ellis is noticeable, and to complicate matters for Nashville, Roman Josi has been ruled out for tonight. He is a rock defensively and lethal on the power play, especially on home ice.
Nashville does play their best hockey on home ice, but their hands could be full against a talented Dallas team. Dallas is only 1-2, but they are a playoff-caliber group with Ben Bishop guarding the crease. Bishop will be backed by an offense which has converted on the power play in all three games this season while out-shooting opponents 46-30, 40-21 and 33-25.
Nashville could be in for a letdown tonight after exerting a lot of energy to come out victorious in their home opener. This is a good early-season test for Ken Hitchcock's Stars, and they should be up to the challenge. Look for Tyler Seguin and Jamie Benn to cause chaos tonight at Bridgestone Arena.
Fair Odds: Stars +100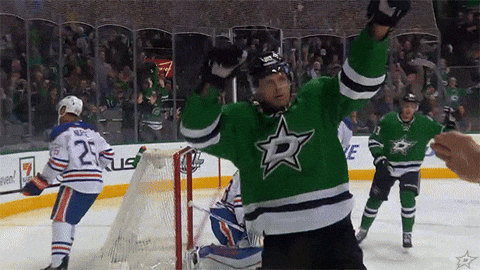 ---
Others for Thursday:
Lightning -144
Coyotes -120
Jets -127
YTD: 1-3
---
Be part of the Action
Download the Sports Action app at the App Store or Google Play