NHL Betting Preview: Which Longshots Provide Value in 2018-19?
Credit:
USA Today Sports. Pictured: Antti Raanta, Teuvo Teravainen and Carey Price
There are nine NHL teams with Stanley Cup odds of 80-1 or longer. The Ottawa Senators have the lowest season point total at 69.5.
There are two longshots worth considering: the Arizona Coyotes (100-1) and the Carolina Hurricanes (80-1).
The NHL drops the puck on the 2018-19 season on Oct. 3, and season-long futures have been posted for about a month, so the market has adjusted. But there are still plenty of betting opportunities out there.
First, a note about betting teams at long odds: When you punt on a longshot, you aren't expecting it to win.
Anybody who bet the Vegas Golden Knights at 200-1 or 100-1 last season didn't do it because they thought the Knights were going to win the Stanley Cup. You bet a longshot because you have an edge.
A team with 100-1 odds is expected to win the Stanley Cup about 1% of the time. So let's say you think the Montreal Canadiens, who have 100-1 odds to win this season, have a 4% chance of hoisting the Cup in June. Their odds have value according to your projections, but you should expect to lose the bet 96% of the time.
There are nine teams with odds at 80-1 or longer. Let's dive into each one.
---
Ottawa Senators
Over/Under: 69.5 points
Stanley Cup Odds: 200-1
All right, let's get this over with.
The Senators are a real mess right now. They were one win away from a trip to the Stanley Cup only 15 months ago, and now they're the Cirque du Jour of the NHL thanks to inept ownership and management.
Matt Duchene, Mark Stone and Bobby Ryan will make up Ottawa's lone good line. Duchene and Stone are legitimate first-liners, but Ryan would not be on the top line if this were a good team.
Duchene and Stone will also be unrestricted free agents at the end of the season, and I expect they will be traded at some point during this campaign.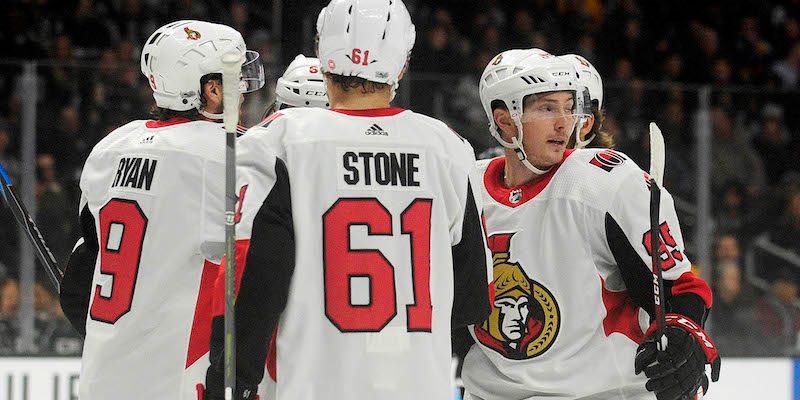 The silver lining for the Sens is that there will be plenty of opportunity for their prospects to get a shot at the big time. Colin White, Filip Chlapik and Logan Brown will be thrown into the fire, while 2018 first-rounder Brady Tkachuk will likely be given a nine-game tryout before going to play a season of junior hockey.
Even if Tkachuk sticks, it's hard to imagine he'd be worth more than a point or two to the Sens.
Outside of those promising youngsters, the picture at forward is bleak. Mikkel Boedker is the type of player who will make you say, "Oh wow, I didn't know he played for the Senators now," in a few months. When that guy is a possible first-line option for your team, it's not good.
There's a smattering of replacement-level forwards rounding out the roster, but you get the picture by now.
On defense, the Senators are more of the same. The team did the right thing by trading Erik Karlsson to the Sharks, even if the return was bland.
The top pair in the back will likely be Cody Ceci and Thomas Chabot. Ceci has a reputation in the hockey community as a hard-nosed defenseman who plays tough minutes. The only problem is that he doesn't play those minutes well. Chabot, on the other hand, is a promising young rearguard and will step into the planet-sized hole left by Karlsson.
Christian Wolanin is another intriguing young defenseman, but like Chabot's role, Wolanin's responsibilities will expand this season, and the players around him won't help his cause. Chris Wideman probably rounds out the top four, with Dylan DeMelo and Mark Borowiecki serving as the bottom pair.
The goaltending situation is also a mess. Craig Anderson, 37, is coming off a terrible season and is basically unmovable thanks to his contract. Mike Condon isn't much of an upgrade. Goaltending is voodoo, so it's possible that one of them catches fire and provides stable netminding, but it's very unlikely.
Excluding the Golden Knights (because we had no idea what to expect from a team that didn't play the season before), the Avalanche came into 2017-18 with the lowest point total at 69.5. That's the same number that the Westgate has hung on the Senators, and I think that's a little high.
According to the odds, the Senators are expected to be the NHL's worst team. Here are the last-place teams from the past five seasons:
2017-18: Buffalo Sabres, 62 points
2016-17: Colorado Avalanche, 48 points
2015-16: Toronto Maple Leafs, 69 points
2014-15: Buffalo Sabres, 54 points
2013-14: Buffalo Sabres, 52 points
Most projections have the Senators in the 70-to-72-point range, which is fair, but projections won't account for Ottawa selling off its best players. This team is bad and will likely get worse as the season drags on.
Backing the under for the lowest point total on the board is not anybody's idea of a fun bet, but in this case, it seems like the right one to make.
---
Detroit Red Wings
Over/Under: 75.5 points
Stanley Cup Odds: 200-1
The Red Wings are in full rebuild mode, and the market expects them to be one of the worst teams in the league this season.
Detroit's roster is the definition of "uninspiring." The Wings have a nice young core developing with forwards Anthony Mantha, Dylan Larkin, Filip Zadina and Tyler Bertuzzi, but there's no real cornerstone piece, and the rest of the roster is chock-full of past-their-primers and third-liners.
The plan for the Red Wings should be to hit rock bottom and draft a generational star, but that's easier said than done in a league that just last season saw teams such as Colorado and New Jersey flip that narrative on its head. The difference between those two teams and Detroit is that the Avalanche and Devils each have a superstar on their roster. Detroit does not.
That's especially true on defense and in goal, where the Wings look like they're trying to contend in 2011-12. Mike Green is a fine puck-mover, but to ask him to be a top-pair defenseman at 32 years old is a recipe for disaster. He's joined by Trevor Daley, Niklas Kronwall, Jonathan Ericsson and Danny Dekeyser, all four of whom have one thing in common: They aren't very good.
Things are a bit better in goal, but Jonathan Bernier and Jimmy Howard aren't world-beaters. At the very least they should prevent Detroit from completely going off the rails.
Detroit's odds seem about right, and I don't see any value on the board.
---
Vancouver Canucks
Over/Under: 77.5 points
Stanley Cup Odds: 100-1
Like most longshots, the Canucks are in the thick of a rebuild. But at least there's some light at the end of the tunnel in British Columbia.
That light comes in the form of Brock Boeser and Elias Pettersson for now, as the former put on a show in his rookie campaign and the latter is expected to do the same this season.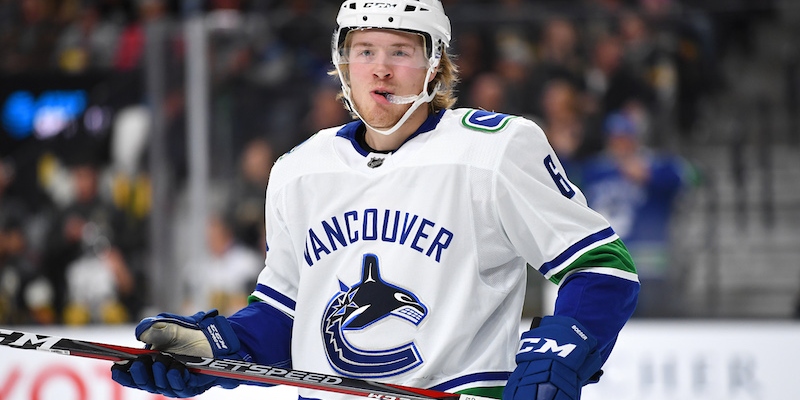 Pettersson has already shown flashes of brilliance in the preseason and could end up playing in between Boeser and Loui Eriksson.
Eriksson is an interesting player this season, as he will likely be tasked with showing Pettersson the ropes. The two Swedes and Boeser could give Vancouver a nifty first line, with Bo Horvat moving down to the second-line center role he's built for.
Behind the top two lines is where things will fall off.
Brandon Sutter will pivot to the third line, with noted Stanley Cup winner Jay Beagle anchoring the fourth line. Those two will likely get shelled on a nightly basis, making life difficult on a bad defense.
Alex Edler leads the charge on this subpar unit, and he's way past his days of being an effective top-four rearguard. The sad thing is that the rest of the defense is so poor that Edler will need to take on the role of top dog.
Even more concerning is that behind this bottom-five defense is a bottom-five goaltending tandem of Jacob Markstrom and Anders Nilsson. A common theme of these previews is that goaltending is especially hard to project, so there's a chance that one of these two Swedes gets hot and keeps the Canucks afloat, but that's not probable considering their track record and what's in front of them.
Pettersson and Boeser will be worth the price of admission, but I don't think there's any reason to back any of these numbers.
---
>> Sign up for The Action Network's daily newsletter to get the smartest conversation delivered into your inbox each morning.
---
New York Rangers
Over/Under: 77.5 points
Stanley Cup Odds: 100-1
The Rangers were playing a dangerous game for years, and it finally caught up to them in 2017-18. The Blueshirts made a habit of overperforming their predictive metrics and getting bailed out by goaltender Henrik Lundqvist.
The front office at Madison Square Garden made the right call last winter by tearing it down and starting anew. Lundqvist is still there, but this team could look very different by the time the season is over, as Part 2 of The Great New York Fire Sale is imminent.
The Rangers still have some decent pieces, starting with the first line. Mika Zibanejad, Chris Kreider and Pavel Buchnevich can all be considered first-line players, but together they won't strike fear into many teams.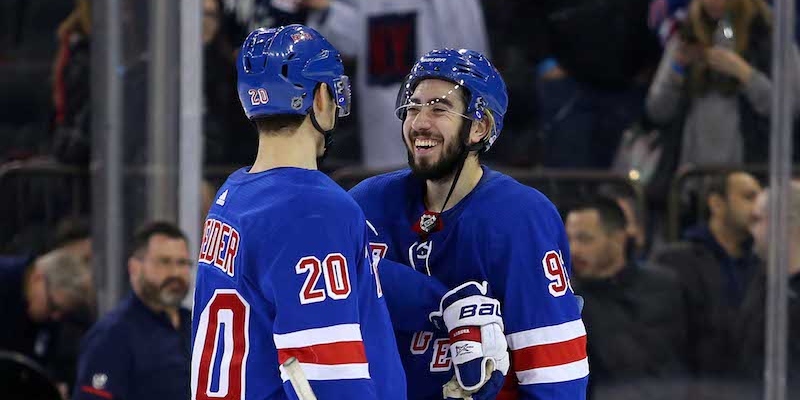 The Rangers have some nice complementary scorers behind them in Mats Zuccarello, Kevin Hayes and Vladislav Namestnikov, but the team will probably want to cash in on the former two, as well as Kreider and possibly Zibanejad.
While the forward group isn't bad, the defense is a different story.
Kevin Shattenkirk didn't live up to expectations after his big-money move to Broadway, and he'll be counted on to carry the load, as the rest of the defense is wanting.
Brady Skjei has looked like a decent player so far, but playing top-pair minutes will be a step forward for the 24-year-old. Even if Skjei and Shattenkirk work out, the 40 minutes they aren't playing will be tough sledding for New York.
Brendan Smith and Neal Pionk are likely to slot in as the No. 2 pairing, which is a problem, as both would be No. 6/7 rearguards on a good team (and that's even a little generous).
The third pair projects to be Adam McQuaid with Marc Staal and is a good bet to be the worst pairing in the league in terms of shot share in 2018-19.
That all spells trouble for Lundqvist, who is nearing the end of the road. Even after a subpar season (with a .915 overall save percentage), the 36-year-old is ranked as the eighth-best goalie in the NHL by Corsica.
As the roster stands now, I think the Rangers have enough talent to get above their point total. But I wouldn't bet the over, because I expect that they'll trade some of their best players before the deadline.
---
Buffalo Sabres
Over/Under: 78.5 points
Stanley Cup Odds: 80-1
As it stands, the Sabres are closer to the playoffs than they are to the basement, which is an improvement considering that they finished in last place in 2017-18.
It could be argued that — aside from the Stanley Cup — the Sabres came away with last season's biggest prize: the right to draft Rasmus Dahlin.
Projected to be a generational talent on the blueline, the 18-year-old Swede joins a roster that is headlined by young talent. Jack Eichel leads the way up front, and if Casey Mittelstadt can make good on his ability, Buffalo's 1-2 punch down the middle will be terrific for years to come.
As for this season, Jeff Skinner comes in from Carolina and will occupy Eichel's left wing. If Skinner fits better next to Mittelstadt, then Conor Sheary — who just spent the past couple of seasons riding shotgun with Sidney Crosby in Pittsburgh — will be given the opportunity to play with Eichel.
The Sabres are not overwhelming on right wing, but they aren't bad. Former first-rounder Sam Reinhart took a step forward in the second half last season, and if Kyle Okposo can find his game and stay healthy, Buffalo's top six can compete.
The loss of Ryan O'Reilly, one of the NHL's most effective shutdown forwards, will hurt. That means Patrik Berglund and Eichel will have to go up against the opposition's best lines, as Mittelstadt isn't ready for that yet.
Compared to the class of the league, this group of forwards isn't up to snuff, but it's getting there.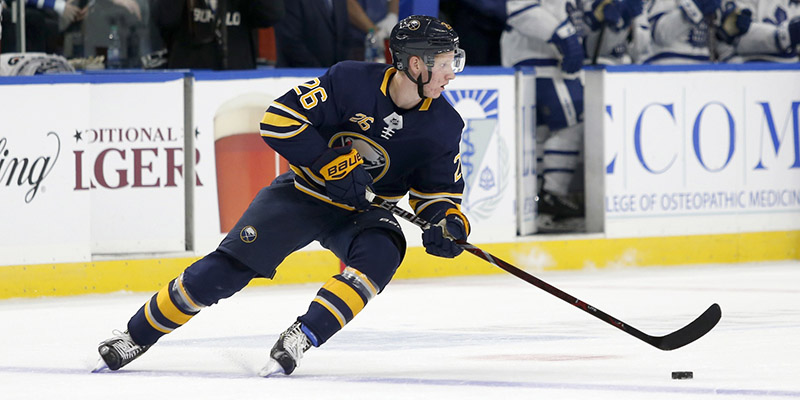 The blueline still needs a lot of work, because outside of Dahlin, there's rampant mediocrity. Rasmus Ristolainen isn't a top-pair defender but will likely be thrust into that role again this season. It'll be a trial by fire for Dahlin, and if the Sabres have any hope of battling for the playoffs, he had better be ready for it.
Carter Hutton is the perfect example of why goaltending is so hard to count on and project. Hutton, 32, parlayed a stellar season last year into a three-year contract with the Sabres this summer. He posted a .940 save percentage at even strength in 32 games last season, but before that he was a replacement-level goaltender.
I don't trust Hutton to be the guy, and a mediocre-at-best defense in front of him will not make life easy on him. If he falters, the Sabres will have a problem, as his backup, Linus Ullmark, hasn't given us any reason to believe in him.
There are just enough holes in Buffalo's roster to keep me off the over, but I have a feeling recency bias will provide some value on the Sabres game-to-game considering their last-place finish in 2017-18.
---
Montreal Canadiens
Over/Under: 80.5 points
Stanley Cup Odds: 100-1
Heading into last season, Carey Price was known as the best goaltender in the world. Heading into this season, no one knows who Carey Price is anymore.
The Canadiens' netminder was in and out of the lineup in 2017-18, and when he was playing, he didn't look right. The 31-year-old posted a goals saved above average (GSAA) of -21.7, which ranked last among qualified goalies.
It is very unlikely that Price is a bad goalie now, but even if he does regain his form, how good does that make Montreal? Not good enough, especially in a division that features three of the league's top five teams.
There's no reason to dive more deeply into this. Of the nine teams on this list, Montreal is the hardest to nail down. Pass.
---
Arizona Coyotes
Over/Under: 80.5 points
Stanley Cup Odds: 100-1
I thought Arizona was ready to take a sizable step forward in 2017-18. I was dead wrong.
The 'Yotes stumbled to a 2-15-3 start and were doomed to irrelevancy for another season. Even though they were out of the playoff picture the entire season, they quietly put together a 20-14-7 finish to the season.
The general consensus is that the Coyotes are still a few years away from contending, but I am more optimistic.
A lot of that optimism comes down to Antti Raanta, Arizona's 29-year-old goaltender, but this is a solid roster from top to bottom even if there's no superstar.
Raanta's first season at Gila River Arena might have flown under the radar because of injuries and Arizona's struggles, but when he was on the ice, he was superb. In 47 games last season, the Finnish netminder posted a 7.05 GSAA and a .937 save percentage at 5-on-5.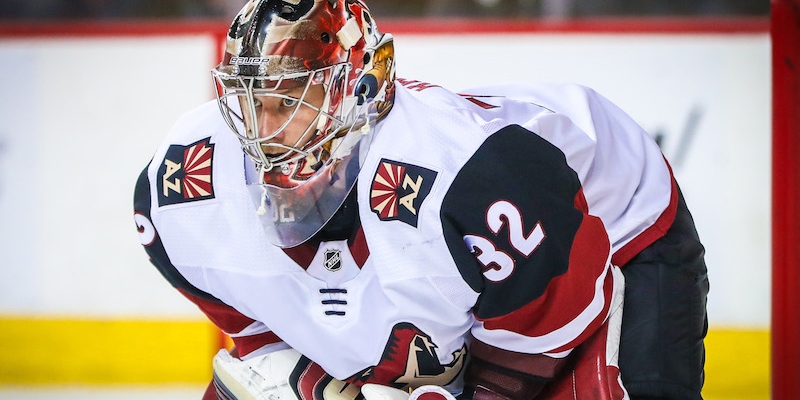 Once again it's worth noting that goaltending is incredibly fickle, but Raanta's portfolio to this point has been impressive. In 141 career games, Raanta owns a .922 save percentage and comes into this season as the fifth-best goalie in the league, according to Corsica.
The Coyotes will lean heavily on Oliver Ekman-Larsson on defense, as the rest of their unit pales in comparison to the 27-year-old Swede. That could change if Jakob Chychrun can stay healthy and make good on his potential, but that's a coin flip at this point.
Arizona would benefit from bounce-back seasons from Alex Goligoski and/or Niklas Hjalmarsson. If one of them can stabilize the Coyotes' second pair, that will be a huge boost.
The Coyotes' forwards don't jump off the page, but Arizona is pretty well set up front. Clayton Keller was splendid in his rookie season, and Richard Panik has slotted in nicely alongside Keller and Derek Stepan.
Behind them is another scoring line that should feature Alex Galchenyuk, Vinnie Hinostroza and either Dylan Strome or Brendan Perlini.
Strome and Perlini are part of a glut of young, skilled forwards that the Coyotes will hope can take them to the next level. Christian Dvorak, Christian Fischer and Lawson Crouse also fit that mold, and if they can click, this team could score in bunches.
With Raanta and a well-balanced roster, I think there's enough here to take a shot on Arizona. Over 80.5 points is a sound bet.
Plus, if you enjoy playing longshots and are perhaps new to hockey and want a team to root for, you can do a lot worse than taking a flier on Arizona at this number.
Will the Coyotes cash that 100-1 ticket? Almost certainly not. But that doesn't make it a bad bet.
New York Islanders
Over/Under: 82.5 points
Stanley Cup Odds: 80-1
Talk about a roller coaster.
The Islanders had one of the most chaotic offseasons in recent memory.
First, the team canned longtime general manager Garth Snow and head coach Doug Weight. Front office icon Lou Lamoriello was hired as the new GM, and he convinced Barry Trotz, who was last seen winning the Stanley Cup with the Capitals, to come to Long Island.
Lamoriello orchestrated a fantastic draft for the Isles, and optimism — a foreign feeling for Islander fans — crept in.
Things changed a few days later.
Generational star John Tavares walked away from the team in free agency to sign with the Toronto Maple Leafs, leaving the Islanders with a huge hole down the middle and no time to replace him.
It also means that Mathew Barzal, last season's Rookie of the Year, will assume duties as first-line center and be the guy on LI.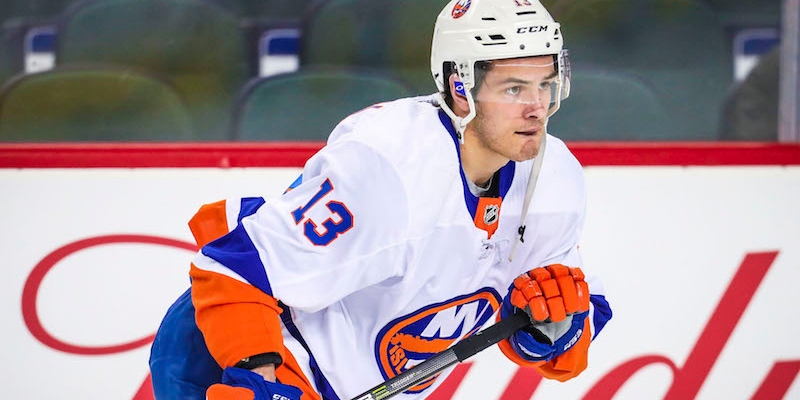 Barzal is the polestar for the Isles, but there are some really talented players on this roster. The problem is that the team is incredibly unbalanced.
Anthony Beauvillier and Jordan Eberle will flank Barzal at the top of the lineup card. Together, they were one of the league's best trios last season.
The second line will feature Josh Bailey and Anders Lee on the flanks, but there's no true No. 2 center on the team. There's a chance Brock Nelson can click back into the player he was a few seasons ago, or maybe KHL import Jan Kovar excels, but it's hard to count on either outcome.
Lamoriello made a few questionable moves this offseason. He signed Leo Komarov and Valtteri Filppula, who are both below average players, then acquired Matt Martin, who is extremely popular in Islander Country but is another replacement-level forward.
Those three join an already-crowded bottom-six that includes Cal Clutterbuck, Casey Cizikas and Ross Johnston. Not only are these players not good, but they are also preventing talented young players such as Kieffer Bellows and Josh Ho-Sang from making an impact.
The Islanders will have trouble scoring goals when their first line isn't on the ice, which is a problem, because they were an absolute disaster in their own zone last season. Not only did the Islanders allow the most goals (296) in the league in 2017-18, they allowed the most shots against and ranked 31st in killing penalties.
The goaltending was a problem, too. Thomas Greiss was awful, and the now-departed Jaroslav Halak was inconsistent. Robin Lehner comes in from Buffalo to partner with Greiss, and Lehner has shown flashes in the past, but his track record doesn't suggest he's anything more than a 1A/1B type goalie.
Trotz will iron out the Islanders' defensive deficiencies, but that won't turn them into a playoff contender. Every team has a chance to get hot and make a run in the NHL, so the Isles are definitely capable of surprising. But this team is too funky to invest in.
One suggestion I will make, though, is to keep an eye on the over/unders early in the season, as regression and recency bias could provide some value on the under in Islander games.
---
Carolina Hurricanes
Over/Under: 84.5 points
Stanley Cup Odds: 80-1
Stop me if you've heard this before, but the Carolina Hurricanes are a dark horse.
Last preseason, I was a member of the chorus singing the Hurricanes' praises for 2017-18. It was going to be their long-awaited breakout campaign. Except it wasn't.
Once again, the Hurricanes posted great peripheral numbers. They had the second-best CF% (53.5), allowed the second-fewest shot attempts per 60 minutes at 5v5 and ranked in the top 10 in both xGF/60 and xGA/60 at 5v5 (adjusted). At the end of the season, Carolina had an xG differential of +17.5, and the Hurricanes' actual goal differential (adjusted for score + venue) was -24.
That last sentence is all you need to know about how the Hurricanes came undone. Goaltending.
The team acquired Scott Darling from the Blackhawks last summer, which was lauded across the board. Darling's numbers as the No. 2 in the Windy City suggested he was a bona fide starter, something that the Hurricanes desperately needed. But it was a swing and a miss.
Darling floundered in Raleigh last season, posting an .888 save percentage in 43 games. The problem is that behind Darling was Cam Ward, who has been one of the league's most unreliable goaltenders for a while.
The Hurricanes sort of addressed the backup issue this summer. Ward is in Chicago now, which is a good thing, but he was replaced by Petr Mrazek, who is coming off two down years after being bandied about as a potential starter in Detroit.
The good news for whoever ends up in goal for Carolina is that it boasts the second- or third-best defense in the NHL, behind Tampa Bay and San Jose.
The Canes already had one of the best bluelines in the league at season's end, but the group got exponentially better with the arrival of Dougie Hamilton from Calgary.
It's astounding that two teams have traded Hamilton, because he is among the game's most complete defensemen. The assumption is that Hamilton will partner with Jaccob Slavin, which gives Carolina one of the league's best defensive pairings.
It also means that Justin Faulk will drop down to the second pair, which is a much better fit for a player whose defensive game could use a boost. Faulk should also benefit from playing with Calvin de Haan, who is one of the game's most underrated defensive defensemen.
Carolina's bottom pair, Haydn Fleury and Brett Pesce, is perfectly capable, especially if Fleury improves after a rocky rookie season.
While the Hurricanes' defense is their clear strength, that is no slight to their talent up front. Carolina has one of the deepest groups of forwards in the NHL.
A casual fan might not think there's a star in this mix, but Sebastian Aho is right there. He leads a top six that features Teuvo Teravainen — a fantastic player at both ends of the ice — 2018 second overall pick Andrei Svechnikov, 2017 12th overall pick Martin Necas and potential breakout candidate Valentin Zykov.
Supporting this young core will be veteran forwards Jordan Staal and Justin Williams, who could play up or down the lineup if the youngsters look overwhelmed at any point.
The Metropolitan Division has been one of the league's toughest over the past three seasons, but this year it is a little more wide open.
The Penguins are great but old, the Capitals are breaking in a new coach after winning the Cup and the Blue Jackets are likely going to trade their best player soon. The Hurricanes have what it takes to play gate-crasher in the Metro.
I'm big on Carolina once again this season and see value in playing the Hurricanes in a number of different ways. Whether you want to take the Over 84.5 points, Carolina to Win the Metro (30-1) or to win the Stanley Cup (80-1), I think they're all +EV moves.
The odds board is your oyster here.
---
Odds courtesy of the Westgate Superbook. Stats and data provided by Corsica, Natural Stat Trick, Hockey Reference, The Athletic and NHL.com.
How would you rate this article?