Access the betting tools used by professional bettors
Monthly
Less than a dollar per day
Annual
Best Value - Save 60% with annual
What's Included?
PRO Report
We've aggregated the most important betting signals to help you find the best bets.
PRO Betting Systems
Unlock historically profitable betting systems built on thousands of data points.
Line Move Predictor
Know when the line will move - before it happens.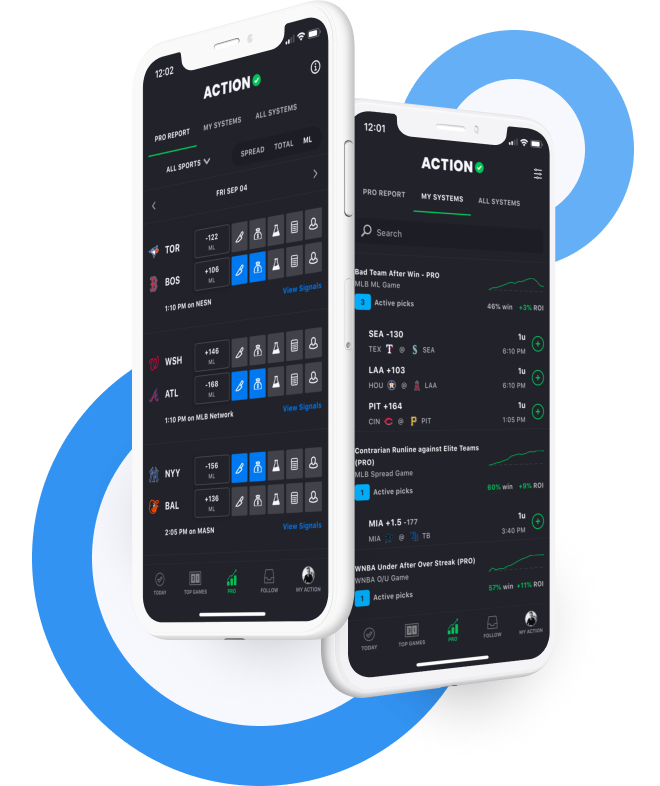 Loved by sports fans like you

Luke Hayes
Fun & interactive app with great insights. I use it daily! Highly recommend it if you like sports betting.

Stephanie Owens
I purchased the PRO subscription and use it almost daily. Any sport you can bet on they will have information/articles on. Great purchase and I love that you can track just about any bet you want as well and the app keeps track!

Trevor Palmer
Awesome app with great analytics, stats, odds, and everything you could ask for. I'd been utilizing three apps and one website to get all of the detail in this one app.
Start Betting Like a PRO