MLS Betting: Four Value Plays on a Busy Saturday Night
Credit:
Jason Getz-USA TODAY Sports. Pictured: Atlanta United striker Josef Martinez taking a selfie with fans
MLS value plays are up more than +19 units this season, and there are four more on the slate for Saturday night.
The marquee matchup features the league's best team, Atlanta United, hosting last season's MLS Cup winners, Toronto FC at 4 p.m. ET.
It's another busy Saturday night in MLS with ten matches on the slate and plenty of betting value.
Last weekend's value plays finished a solid 4-2 for +2.67 units, and we'll look to continue the momentum before all of the major European leagues start up. After analyzing the betting market for tonight, I've picked out four value plays. Let's take a look at the card.
Season Record: 39-43-2, +19.35 units, 24% ROI
(All odds via Pinnacle. All betting %'s via Market Average)
---
Toronto FC at Atlanta United
Moneyline odds: Atlanta -152, Toronto FC +390, Draw +349
Total: 3.5 (u-120)
Time: 4 p.m. ET
This is a crucial match for Toronto FC to stay in the midst of the playoff race, as they've won two straight games and are getting healthier.
"We're trending in the right direction, had our best half I think of probably the season in-league in the second half last game," Toronto FC head coach Greg Vanney recently said. "I thought our rhythm came back, some of the swagger that we know of our group started to arrive again."
Atlanta United have lost just once in their last eleven games and they lead the league in points (47) and wins (14). They also hosted the MLS All-Star game against Juventus on Wednesday night which was an overall success for the city and fan base.
Striker Josef Martinez has been unstoppable for them this season with 24 goals in 23 games, and is four away from the league record. Toronto FC will have to find a way to stop Martinez and the rest of Atlanta's offensive prowess, but a high total of 3.5 suggests that won't be easy.
The odds have shifted tremendously since opening as Toronto FC have increased from +290 to +390, and Atlanta United have gone from -113 to -152. Both public and sharp bettors are on the same side (Atlanta United), but that value is long gone. I actually like the fact you can now get Toronto FC +1 goal, and that's where I'm putting my money in this one.
The Bet: Toronto FC +1 (-120)
D.C. United at Montreal Impact

Moneyline odds: Montreal -109, D.C. United +313, Draw +280
Total: 3 (u-140)
Time: 7:30 p.m. ET
The Montreal Impact are getting nearly 70% of moneyline bets, but the line has been shaded toward D.C. United. This is a great indicator that sharp bettors are taking the road team to pick up points, as Wayne Rooney and company have dropped from +352 to +313 on the moneyline. The draw has also moved from +290 to +275.
Although Montreal are 11 points ahead of D.C. United in the standings, they've played five more matches so they can't get complacent. There hasn't been any "in-between" results for the Impact this season, drawing just once in 23 games, but I see value there tonight. With just 8% of bets and some smart money getting down on the draw, that's what I'm betting as well.
The Bet: D.C. United-Montreal Draw (+280)
New England Revolution at Orlando City SC

Moneyline odds: Orlando City +115, New England Revolution +217, Draw +301
Total: 3.5 (u-130)
Time: 7:30 p.m. ET
Orlando City are the third-most popular wager among public bettors on Saturday, but there's hardly been any line movement. In fact, less than 10% of moneyline bets have moved the Revs' odds from +227 to +217 — a clear indication of smart action.
It's hard to figure out why the public would fancy an Orlando City club that has lost three straight and 12 of 13 overall.
Although home teams generally have a bigger advantage in MLS than other leagues around the world, Orlando City haven't really capitalized. They've already lost five home matches this season, tied for second-most in the league. I wouldn't be surprised to see a sixth on Saturday night.
The Bet: New England Revolution (+217)
San Jose Earthquakes at FC Dallas

Moneyline odds: FC Dallas -213, San Jose +626, Draw +374
Total: 3 (o-105)
Time: 8 p.m. ET
FC Dallas are unsurprisingly getting the majority of bets as big favorites, but I can't find any reason to back San Jose. There's not much value in FC Dallas at -213, but they could be a potential moneyline parlay piece.
The Bet: PASS
Seattle Sounders at Minnesota United

Moneyline odds: Minnesota +143, Seattle +191, Draw +265
Total: 3 (u-123)
Time: 8 p.m. ET
You may want to tread lightly if you like the Sounders, as they're a very trendy road underdog today. Despite getting two out of every three betting tickets, Seattle's odds have increased from +168 to +191.
Both teams have been playing very well lately and will expect to take all three points. There has been a little sharp action on Minnesota, but I don't love the current odds. This will be another pass for me.
The Bet: PASS
Vancouver Whitecaps at New York City FC

Moneyline odds: NYC FC -254, Vancouver +721, Draw +427
Total: 3 (o-150)
Time: 8 p.m. ET
After suffering a rare loss, New York City FC return home — where they're undefeated on the season (10 wins, 1 draw). The odds have increased to -254 against Vancouver, suggesting a 71.7% chance of victory.
NYC FC will be a popular team to include in parlays on Saturday night, but I'm a little bit skeptical. The odds all make sense in this one so I'll be laying off.
The Bet: PASS
Los Angeles Galaxy at Colorado Rapids

Moneyline odds: Colorado +170, LA Galaxy +161, Draw +262
Total: 3 (u-124)
Time: 9 p.m. ET
The LA Galaxy are the most popular bet of the day with 90% (!) of bets on the road against Colorado. Oddsmakers have been forced to move LA's odds down to +161, but this will be a tough match in the altitude.
The Rapids haven't been good this season by any means, but the Galaxy will be without Zlatan Ibrahimovic due to skipping the MLS All-Star game. I assume many public bettors either aren't aware of his absence or simply don't care, but the lopsided betting percentages make the Galaxy an instant fade.
The Bet: Colorado (+170)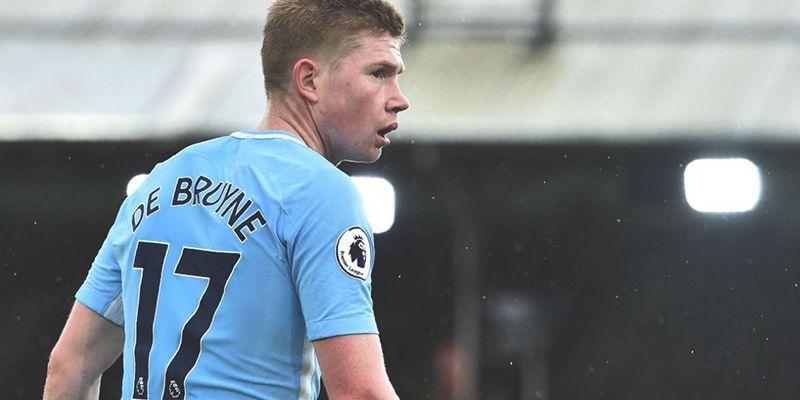 Sporting Kansas City at Houston Dynamo

Moneyline odds: Houston +117, Sporting KC +238, Draw +267
Total: 3 (u-109)
Time: 9 p.m. ET
Bettors are fairly split on this matchup with both sides getting considerable action. The draw has largely been ignored, and the three-way moneylines have barely budged. I'd lean on Houston getting a victory but not enough to wager.
The Bet: Pass
Chicago Fire at Real Salt Lake

Moneyline odds: Real Salt Lake -174, Chicago +496, Draw +342
Total: 3 (o-114)
Time: 10p.m. ET
At least one of these struggling clubs will pick up points tonight, and public bettors believe it'll be Real Salt Lake (77% of bets) getting the win. The line has risen from -136 to -174 since opening, which likely means smart money is also behind the home team.
I don't love the value on Real Salt Lake at -174, but I could make a case for including them in a moneyline parlay with FC Dallas that would pay out +131.
The Bet: PASS
Philadelphia Union at Portland Timbers

Moneyline odds: Portland -146, Philadelphia +411, Draw +317
Total: 3 (u-103)
Time: 11 p.m. ET
In the late matchup on Saturday night, bettors are once again backing the home side to the tune of 80% of tickets. As a result, sportsbooks have moved the Timbers moneyline from -130 to -146. However, the Union have managed to pull off two straight road wins and could be a sneaky upset bid to watch for, but I would monitor the line movement leading up to kickoff.
The Bet: PASS
---
Value Plays
Toronto FC +1 (-120) at Atlanta United
D.C. United-Montreal Draw (+280)
New England (+217) at Orlando City
Colorado (+170) vs. LA Galaxy