MLS Week 1 Betting Preview: Home Teams Attracting All the Action
Credit:
Credit: DC United, Pictured: Wayne Rooney.
The 2019 MLS season has arrived with all 24 teams in action on opening weekend, including Sunday's slate of D.C. United-Atlanta United (6 p.m. ET on ESPN) and LAFC-Sporting Kansas City (8:30 p.m. on ESPN).
Lines have shifted tremendously and I've broken down the entire betting market to pick out four value plays for Saturday and Sunday.
One of the most unpredictable soccer leagues in the world is Major League Soccer, which can both please and frustrate bettors on a week-to-week basis.
Odds and lines are also prone to drastic shifts, and draws generally hit at a lower rate in MLS than other leagues around the world. Adjustments always need to be made when betting on different competitions.
Fortunately I've been able to find success betting MLS and last season's value plays finished 54-61-3 for +28.06 units.
You can also find plenty of value on futures throughout the season since the postseason format is so short and underdogs always find a way to pull off upsets.
This season will bring about some change though, and with an increase to 14 teams making the playoffs, I'm curious to see if there will be any changes to the way teams look at draws.
Here's a look at the latest odds, line moves, betting market breakdown and value plays for MLS Week 1.
Odds and Over/Unders
Six of the 12 matches on opening weekend have an over/under of 3 goals while the other half is listed with a total of 2.5.
The largest moneyline goes to the Seattle Sounders (-165), who are one of five odds-on favorites on the slate. Lines are relatively tight all-around the league and Seattle's opponents, FC Cincinnati (+470), are the only underdogs listed above +350.
Significant Line Movement
All of the significant line movement this week has been toward home teams and it's Wayne Rooney's D.C. United leading the way in that department against Atlanta United.
This is surprising considering Atlanta United are the reigning champions, but D.C. will certainly be a popular wager nearly every single week. A slew of games at Audi Field toward the end of 2018 proved just how good they could be, and they enter this season at +1500 to win the Cup.
Early sharp bettors also like FC Dallas, Colorado and Orlando City to begin the season with a victory, and I can't really argue with any of those moves.
Colorado and Orlando City were both pretty abysmal last season but new faces should at least provide some optimism at the beginning of the year.
Small adjustments have been made around the market toward Philadelphia and Houston on their home turf. Both teams finished in the top 10 in xGD last season but both finished outside the top ten in the final standings.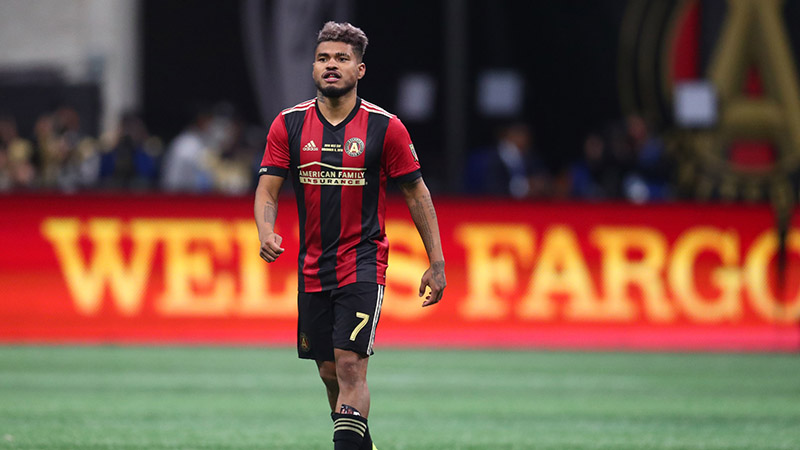 MLS Betting Market Breakdown and Value Plays
Seattle will be a popular bet in parlays, but it's unclear which other clubs the public will include. The Sounders have accounted for more than 75% of moneyline and spread bets in FC Cincinnati's debut match in the MLS.
The LA Galaxy are another side attracting lopsided action yet the line has barely budged off -125. Chicago just signed Nico Gaitan which should give them a jolt heading into the season, but he won't be in action this weekend. Nonetheless, oddsmakers aren't worried about the early flood of bets on Los Angeles.
In another match out west, the Montreal Impact visit the San Jose Earthquakes for an even encounter Saturday night.
Montreal played well at the end of 2018 and improved in 2019, and I'm expecting big things from the Impact from the start.
They have a decisive talent advantage over San Jose and it's also not the worst scenario to open the season far away on the road. Odds are similar for both sides but at anything above +175 there's value on Montreal to take all three points.
One other side I like is LAFC (+100) at home against Sporting Kansas City. Odds have moved slightly toward LAFC since opening and they could close in the -115/-120 range.
Sporting KC are shaping up to be a trendy road underdog and this match will surely attract the most overall wagers due to the time slot and TV exposure.
Value Plays
Montreal Impact (+195) at San Jose Earthquakes
LAFC (+100) vs. Sporting KC
Colorado-Portland Over 2.5 (-125)