Premier League Odds, Picks and Predictions: Our Best Bets on Boxing Day (Saturday, Dec. 26)
Credit:
MICHAEL REGAN/POOL/AFP via Getty Images. Pictured: Riyad Mahrez
Boxing Day is to the Premier League what Christmas Day is to the NBA. With six matches on the docket starting at 7:30 a.m. ET, soccer bettors can look forward to an all-day betting extravaganza filled with ups, downs and enough drama that you'll think you're right back at your family Christmas Party.
Our soccer analysts have picked out bets from the following contests as their favorite Boxing Day wager:
Manchester United vs. Leicester City, 7:30 a.m. ET
Aston Villa vs. Crystal Palace, 10 a.m. ET
Chelsea vs. Arsenal, 12:30 p.m. ET
Man City vs. Newcastle, 3 p.m. ET
Matt Trebby: Manchester United (+125) vs. Leicester
Odds available at DraftKings [Bet Now]
7:30 a.m. ET, NBCSN
It's tough to bet against United in such a run of form, having won six of their last seven games. Their only dropped points in that stretch was a draw against Manchester City.
This game is especially enticing when the Red Devils are getting plus odds against a team that is not going to have them overmatched in the talent department. As long as United don't lay a massive egg or concede a penalty or two against a Leicester team that has thrived this season thanks to spot kicks, I expect them to be in control and create the better chances.
While Leicester will be a tough out, I expect United to draw first blood in the Premier League on Boxing Day and get all three points.
Don't overthink this. Take the Red Devils' moneyline at +125.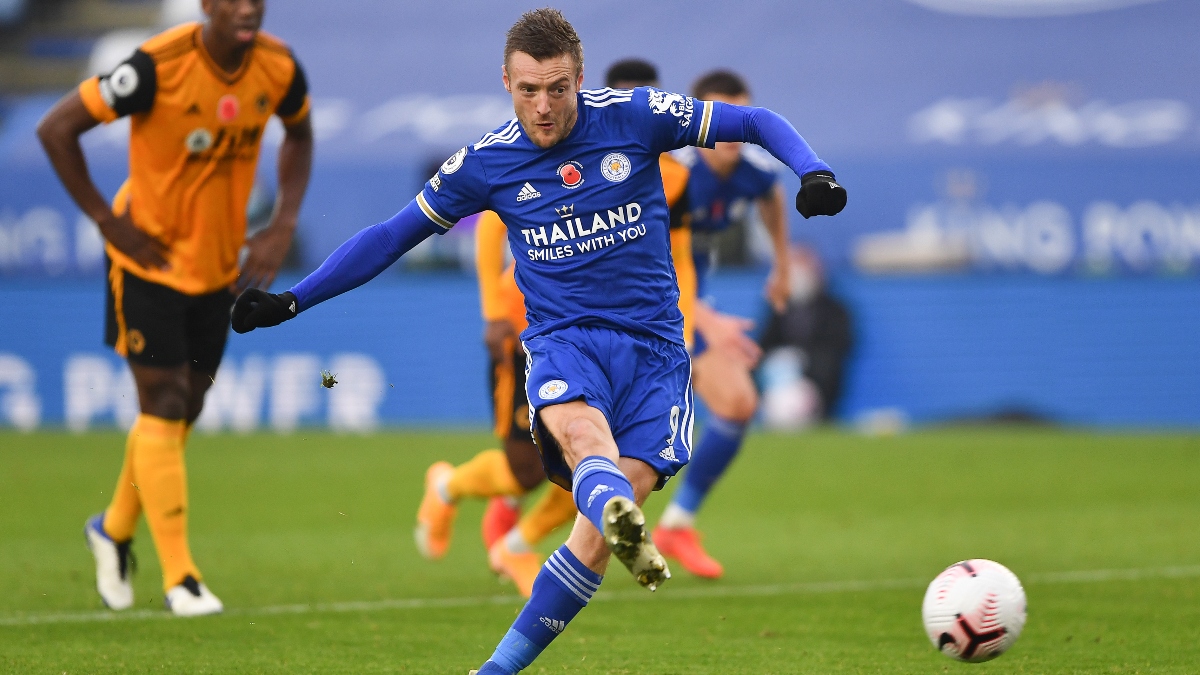 Dillon Essma: Leicester City +0.25 (-115) vs. Man United
Odds available at DraftKings [Bet Now]
7:30 a.m. ET, NBCSN
I am pretty excited to see who prevails in this one because I see it is a pretty even matchup.
Manchester United do their best work by playing counter-attacking football against sides that like to come forward, but I expect that Brendan Rodgers will manage his side to a defensive shape and look to play a similar style to United. In other words, we are likely to see two counter-attacking teams at the King Power on Boxing Day.
Even though United are in good form, they seem to struggle when they have to break down compact defenses and with Wilfried Ndidi back in the Leicester lineup as a central midfielder, I don't think the Red Devils will have their way on Saturday morning.
Leicester's loss to Everton was frustrating, but their dominant wins over Brighton and Spurs on either side of the defeat to the Merseysiders show how good the Foxes are when they are on song.
Both of these clubs have underwhelming advanced metrics, but I think United are running a bit hot lately and this is a good sell-high spot. In a game between two counter-attacking sides, I will put my money behind Jamie Vardy and Leicester against a flawed back-line.
BJ Cunningham: Aston Villa (-113) vs. Crystal Palace
Odds available at DraftKings [Bet Now]
10 a.m. ET, NBCSN
Don't look now, but the Villans have turned into one of the Premier League's most potent offenses. Only Liverpool and Leeds have created more expected goals per match than Aston Villa, which is quite the turnaround for a team that barely survived relegation in 2019/20. Jack Grealish is the key cog for Villa as the 25-year-old already has five goals and boasts the third-highest assist rate in the Premier League.
Villa's improvements are not limited to going forward. After allowing 1.99 xG per match last season, Dean Smith's side are surrendering just 1.0 xG per game this season.
Crystal Palace's underlying metrics weren't pretty last season and that is true once again in 2020/21. The Eagles have a -3.36 expected goal differential and their defense is giving up 1.32 xG per 90 minutes, which is right around league average.
To make matters worse, Palace are going to be without its two starting center backs — Mamadou Sahko and Gary Cahill.
---
Expected goals (also known as xG) is an advanced statistic that gives an indication of whether results are based on sustainable factors like a steady creation of scoring chances, or whether it is down to aspects such as luck or outstanding goalkeeping.
---
On the offensive side of the ball, Crystal Palace are averaging a measly 1.17 xG per match. While that number isn't all that impressive, it's actually a big improvement from the post-hiatus stretch when Palace averaged only 0.74 xG per match.
I think Aston Villa is good value in this match, especially with Palace missing Cahill and Sakho. I have the Villans projected as -158 favorites, so I see a lot of value at -113.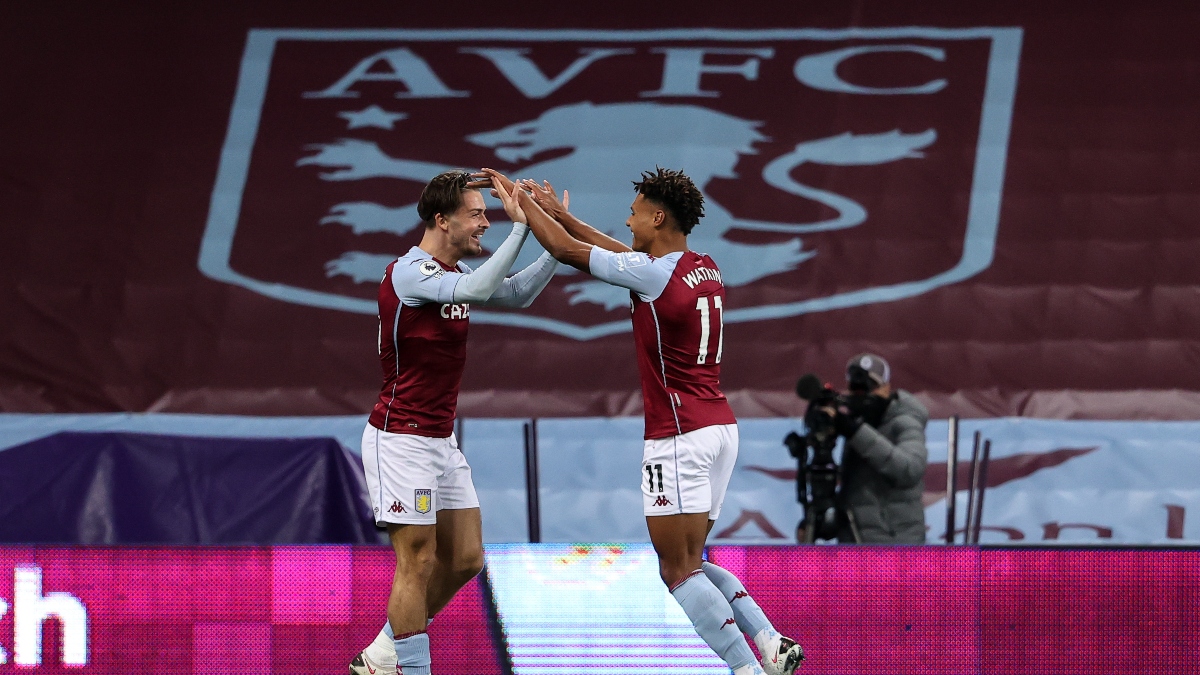 Anthony Dabbundo: Aston Villa vs. Crystal Palace (-113)
Odds available at DraftKings [Bet Now]
10 a.m. ET, NBCSN
No team in the Premier League is more improved from last season to this than Aston Villa. They sit ninth in the Premier League table, but have two games in hand on most of the league. Those games in hand can be deceiving when you consider that Villa's xG and points per match suggest they are playing like a top-four side.
They rank fourth in xG difference per 90, fifth in points per match and have made significant improvements at both ends of the pitch. Jack Grealish, Anwar El Ghazi and Ollie Watkins continue to be the league's most underrated front three's, with the Villans averaging the third highest xG + xA per 90 in the Premier League.
On the other side, Palace are in shaky form. They managed a point with Tottenham and West Ham, but their performances have been on the slide. They now rank 15th in xG difference and have been fortunate to score 19 goals this year from 14 xG.
They have the fourth lowest xG + xA per 90 and are overvalued in this match. I project Aston Villa, similar to BJ, as way too cheap in this match. They should be -135 or so, thus getting them at -115 or better is great value.
Jeremy Pond: Arsenal-Chelsea Over 2.5 Goals (-107)
Odds available at DraftKings [Bet Now]
12:30 p.m. ET, NBC
If manager Mikel Arteta wasn't on the hot seat, he is now after Arsenal's brutal 4-1 loss to Manchester City in a midweek Carabao Cup quarterfinal showdown. The Gunners, winless in six of their last eight overall matches, now face a Chelsea side fresh off a 3-0 shutout win over West Ham United in its last outing.
Suffice it to say, a loss against rival Chelsea (which I believe will happen) at the Emirates could be the straw that breaks the camel's back for him with this historic franchise.
Tactically, I fully expect Arsenal to come out on the front foot and attempt to wreak havoc in Chelsea's defensive third. For me, that kind of approach would play right into the Blues' counter-attacking hands and will prove costly to the Gunners.
That said, I am backing the total to go over the number at a reasonable price in what I see as a wide-open affair that's going to feature plenty of scoring opportunities.
History is also on our side when it comes to this angle, with Arsenal and Chelsea having combined to score at least three goals in their last four meetings across all competitions.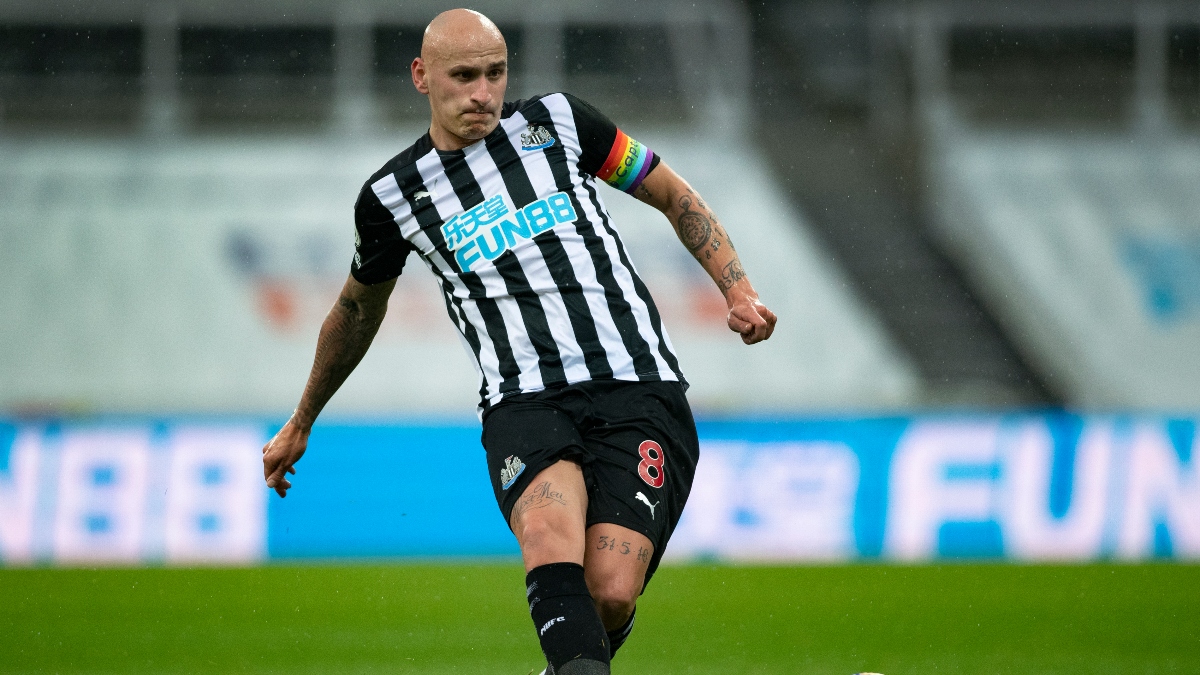 Michael Leboff: Man City-Newcastle Under 3.5 (-120)
Odds available at DraftKings [Bet Now]
3 p.m. ET, NBCSN
There have been a lot of weird things about the 2020/21 Premier League season but I don't think anybody saw this coming from Manchester City. Seemingly overnight, Pep Guardiola's side has turned into one of the dullest clubs to watch in the Premier League.
Not only are City having trouble scoring, they are 10th in the Premier League with 1.46 goals per 90, but their chance creation numbers off pace from where they were last season. In 2019/20, Man City were creating 2.23 non-penalty xG per 90 minutes. This season that number has dropped to 1.46.
Perhaps City are sacrificing some offense for defense, as Pep's men are only surrendering 0.7 npxG per 90, which is an improvement on the 0.87 npxG per 90 they posted in 2019/20.
The downtick in offensive flair and the uptick in defensive solidarity has shown in the results as City matches are averaging just 2.38 total goals in 2020/21. Last season that number was at 3.61. The season before it was at 3.11. Something seems to have changed.
One thing we did see coming was that Steve Bruce would have his Newcastle United set up in a low-block, hoping to grind out low-scoring results by suffocating the game. It's not fun to watch, but it's been relatively effective as the Magpies are comfortably above the relegation zone and have won as many matches as they've lost.
Newcastle's defense is built to pack the danger area and force their opponents to settle for low-quality scoring chances. They may be allowing 1.25 npxG/90, but that has more to do with the volume of shots they surrender rather than the quality. The Magpies allow just 0.08 npxG per shot, which is the second-best mark in the Premier League.
Unsurprisingly, this style of play means that Newcastle's offense is pretty much toothless. Bruce's side rank 18th in the league with a 0.85 npxG/90.
There's always the chance that City ruins this Under on their own, but I haven't seen that version of the Cityzens enough this season to stay away from this bet.
How would you rate this article?