Brazil Remain Favorites As World Cup Enters Knockout Stages
We are now in the business portion of the World Cup. The field has been whittled down to 16 teams, and from this point out it's lose and go home.
At the time of writing, Brazil are the favorite to win the tournament with Spain a close second. Behind them are Belgium (+660), England (+750) and France (+900). Croatia has seen their odds slashed significantly after going 3-0 in Group D. The Croats came into the tournament at +3500 and are now priced at +1250. Here are the rest of the odds:
The story of the last week has been the unbalanced draw in the knockout stages. In one quarter of the bracket are France, Argentina, Uruguay and Portugal. Compare that to the England, Colombia, Switzerland and Sweden quarter and you can see why a lot of people were wondering if teams were going to lose on purpose to get into the "easy" quarter.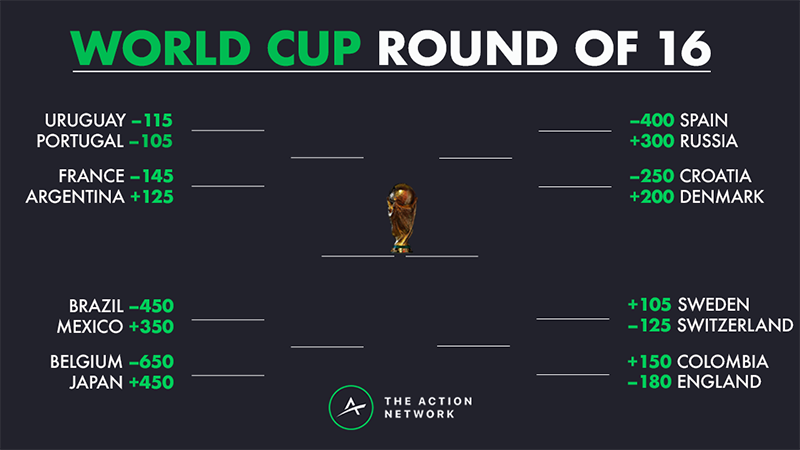 The Round of 16 begins on Saturday with Argentina vs. France at 10 a.m. ET. For the rest of the schedule click here.