King Clay: Rafael Nadal's Betting History After Winning The 2019 French Open
Credit:
Susan Mullane-USA TODAY Sports. Pictured: Rafael Nadal
Rafael Nadal is 93-2 (97.9%) in his career at the French Open, being listed as the betting favorite in 93 of 95 total matches (including a walkover in 2016).
Nadal has been listed as the betting favorite entering the French Open in 12 tournaments at Roland Garros, winning the grand slam 11 times.
Nadal has done it again! Rafael Nadal has won his 12th French Open title and his 18th Grand Slam singles title on Sunday, only trailing the great Roger Federer with 20 major titles to his name.
Nadal entered the 2019 French Open at Roland Garros as the favorite for the 12th time in 15 appearances at even odds (+100).
In Nadal's illustrious 17-year career as a professional tennis player, he has won the French Open a record 12 times, eight more than any other player since 1925, the first year the French Open became open to all amateurs internationally.
Nadal's 12 French Open titles are the most singles titles at any Grand Slam, for any player, all-time — men's or women's — with Margaret Court having 11 Australian Open titles.
The King of Clay
During Nadal's 12 titles in 15 years, he has entered a French Open without the best odds to win the tournament only three times, between 2014 and 2016. In those three years, Novak Djokovic was listed as the betting favorite entering Roland Garros each time, with Nadal listed second twice and third once, at +600 in 2016.
The Record …
You don't have to search very far to find the most astonishing Rafael Nadal stat of them all. No matter what anyone says, Nadal's 93-2 (97.9%) career record at the French Open personifies his dominance at Roland Garros.
Since 2000, 18 different tennis players have won a Grand Slam singles title, including Rafael Nadal. Of those other 17 players, Nadal has faced six of them at the French Open and he is 22-1, with his only loss coming to Novak Djokovic in their last meeting at the French back in 2015.
Back to the Future
Imagine this: It's early May, 2005 and you are sitting with your friend Biff who is a big tennis fan. He tells you about this up and coming 18-year-old star named Rafael Nadal who just made the 4th round of the Australian Open.
Biff convinces you to make a bet: Wager $100 on every single Nadal match at the French Open. After Nadal won his first grand slam just a month later, you decide to continue this every single time Nadal plays the French (because why not, right?).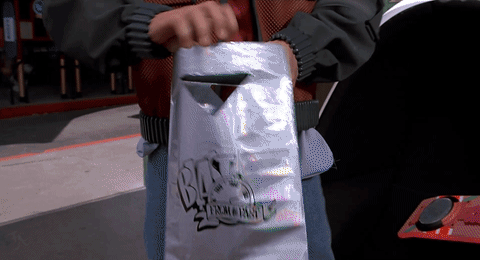 After Nadal's 12th French Open title,  here is where you would stand. Also, for fun, here is where you stand if you had instead decided to fade Nadal at that very moment (Hint: you made the right call!).
If You Come at the King …
In Nadal's 95 total matches at the French Open, he has been listed as the betting favorite 93 times and has played the role of the underdog just twice.
2015 Quarterfinals vs. Novak Djokovic
Nadal was listed as a +255 underdog against Djokovic, who was listed at -285 coming off a win at the Australian Open. Djokovic beat Nadal in straight sets for Nadal's second ever loss on the Roland Garros clay.
Since the defeat, Nadal is 23-0 (he withdrew in 2016), winning 66 of 69 sets at the French Open. After the loss to Novak, it looks like Rafa was a bit motivated …
2005 Semifinals vs. Roger Federer
Six matches into Nadal's French Open career, he was first listed as an underdog against a 4-time grand slam singles champion named Roger Federer. For the Nadal-Federer rivalry to come, it was their third career match and first in a Grand Slam.
Nadal beat Federer in four sets, 6-3, 4-6, 6-4, 6-3 in the quarterfinals. In Nadal's career, he is 5-0 against Federer at Roland Garros, only once beating him in straight sets.
How would you rate this article?