Friday's Lead: The Worst CFB Bets + Yankees-Red Sox Betting Guide
Credit:
Brian Fluharty-USA TODAY Sports, Pictured; Boston Red Sox right fielder Mookie Betts and New York Yankees catcher Gary Sanchez
Sign up for The Action Network's daily newsletter to have trending articles delivered into your inbox each morning.
NCAAF
Unless you're covered by a Tootsie Roll wrapper, nobody likes being called a sucker. And let's be real: if Tootsie Rolls had feelings, they'd probably prefer "lollipop." So we're sorry for calling these teams suckers, but that's exactly what they are: the 10 worst bets in college football this season…
Two Types of Winded
After a quiet fortnight, Mother Nature's doing her thing this week. Winds across the Midwest have lowered the over/under in 13 games, while extreme October heat is affecting some others…
LSU-Florida Betting Guide
In one of the most heavily bet games of the week, nearly 70% of bettors have taken the fifth-ranked Tigers, yet this line has gone from LSU -3 to -1. What gives? Our experts break down this battle of SEC teams that aren't Alabama…
---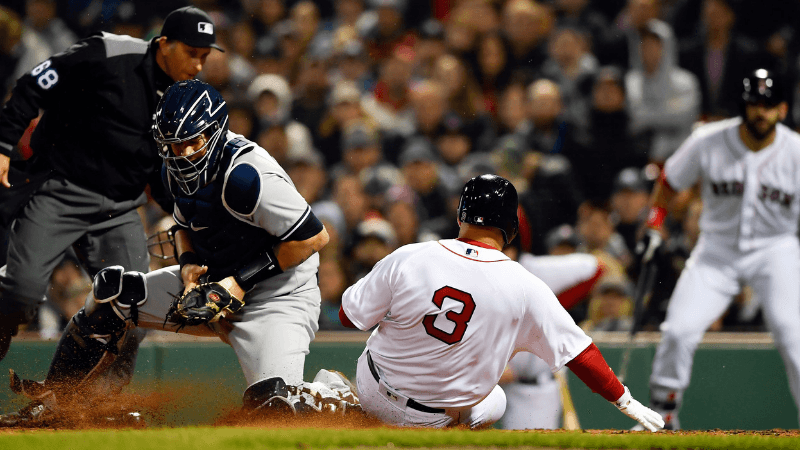 MLB
Welcome to Yankees-Red Sox. There's just a wee bit of history between these two clubs, but our resident former All Star Paul Lo Duca isn't getting caught up in all the hubbub. Instead, he's focused on the basics: Will Chris Sale find his rhythm? Does New York's righty-heavy lineup have an advantage? And — gasp — are the Yankess actually undervalued?
---
POLITICS
Things were rocky for Supreme Court nominee Brett Kavanaugh after Christine Blasey Ford's testimony. But following yesterday's FBI report, which found no corroborating evidence of sexual misconduct, betting markets have Kavanaugh's chances to be confirmed between about 80% and 94%…
2018 Midterm Election Odds
The midterms are only a month and a day away, and even if you don't vote (you should), at least you can bet on who will occupy a majority of the Senate seats. For context, the Democrats only have 23 seats that aren't up for election, whereas the Republicans have 42, which makes this a brutally difficult election cycle for the Donkeys. Hence why the Republicans are heavily favored to retain control of the Senate…
---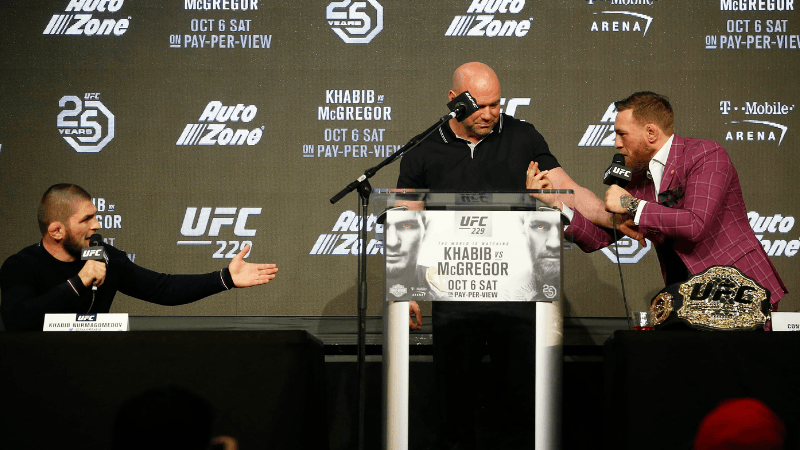 THE TOP 5
McGregor-Khabib: Casual bettors love backing Conor McGregor because he's loud, brash, and has his own whiskey that may-or-may-not taste like dragon urine, should you bet on him tomorrow night? Ian Hartitz weighs in on the most heavily bet UFC match of the year…
Cut All the Koerners: Sean Koerner's fantasy football tiers answer vital fantasy questions for Week 5: Should you bet on Patrick Mahomes against Jacksonville? Is David Johnson due for a huge game against San Francisco?
Survivor: If you're still alive in your Survivor Pool (if so, props to you), Travis Reed has a sage pick for Week 5…
Trench Report: A large human with an equally large brain, Geoff Schwartz returns to provide analysis about offensive line vs. defensive line matchups that you should know about before betting the NFL this week…
The Favorites: Chad and Scooch return to the airwaves to discuss NFL Week 5 lines, giving mundane tasks background music, and numerous other topics that will make your commute fly by with learning and laughter…
How would you rate this article?