Tuesday's Lead: Arenas-Crittenton Gambling Feud, PGA Championship Picks, UNC Drama
Credit:
Gary A. Vasquez-USA TODAY Sports; Pictured: Washington Wizards point guard Gilbert Arenas
Sign up for The Action Network's daily newsletter to have trending articles delivered into your inbox each morning.
In the NBA, it's completely normal for tens of thousands, sometimes hundreds of thousands of dollars to change hands over the course of a cross-country flight. Many of basketball's best play booray, a trick-taking card game with elements of poker and spades, and that was the game being played when Wizards teammates Gilbert Arenas and Javaris Crittenton got into a gambling showdown that would change their lives, the Washington franchise, and NBA culture forever. In an Action Network exclusive, Arenas opens up for the first time about the most famous card game in basketball history…
---
If you use Twitter to follow sports, you've surely come across the tweets of World Wide Wob, the biggest deal in NBA Twitter next to Bryan Colangelo and Kevin Durant's burner accounts. On "The Buffet" podcast, we've gotten to know Rob Perez (the actual human behind Wob), and yesterday he officially joined The Action Network team. Welcome to the squad, Rob! We're pumped like a pair of mid-90s Reeboks to have ya…
---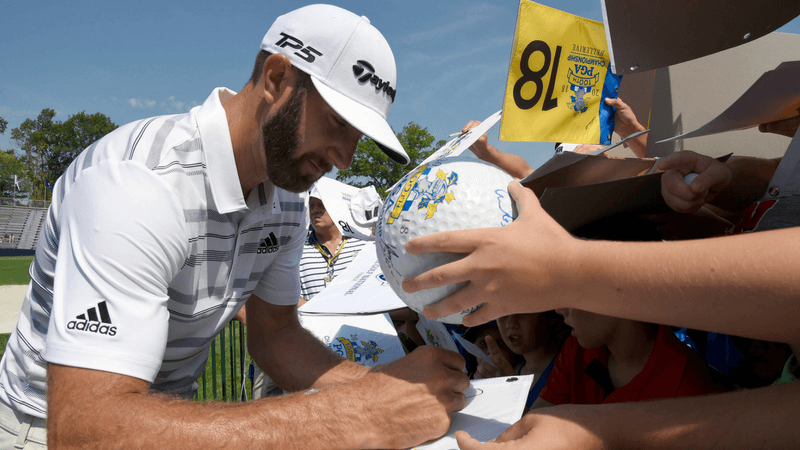 The PGA's fourth and final major tees off this week at Bellerive Country Club in Missouri, a seldom-used course that few outside of the Show-Me State know much about. Dustin Johnson (8-1), Rory McIlroy (12-1), and Justin Thomas (14-1) are the favorites, and here are the odds for all the PGA Championship contenders…
Perry, Perry Good
Joshua Perry nailed another winner last week (his 11th of the season), picking Justin Thomas to ascend from the ashes to capture the Bridgestone Invitational. The favorites are too rich for his blood this week, which is why Perry is targeting these players in the 25-1 range and a few more in the mid-tier…
Thriving in the Spotlight
Some players shrivel up in the bright lights, others take their game to the next level. In preparation for the final major, Jason Sobel analyzes the guys who bring their A-game to the world's biggest stage…
---
After self-reporting multiple secondary violations to the NCAA, North Carolina offered creative solutions on how to punish the players responsible for selling team-issued Jordan sneakers in January. They proposed a Christian Laettner Day where every UNC helmet would be emblazoned with the former Duke star's face. Head coach Larry Fedora offered to wear a fedora for the entire season, something he should 100% be doing anyway. In the end, the NCAA didn't care. They suspended 13 of Carolina's finest. What's interesting, however, is that the suspensions may actually create betting value on the Tar Heels…
How would you rate this article?