Wednesday's Lead: NBA's and MGM's Landmark Gambling Partnership
Credit:
Kirby Lee-USA TODAY Sports; Pictured: Aerial view of the Las Vegas Strip
Sign up for The Action Network's daily newsletter to have trending articles delivered into your inbox each morning.
The NBA and MGM Resorts inked a reported three-year, $25 million deal that will give the casino conglomerate access to the league's official data and intellectual property. Matt Moore breaks down the nuances of the interesting-as-hell data-sharing agreement…
I Got It At Ross
The NBA's Vice President, Head of Fantasy & Gaming doesn't have the most concise title (NBAVPHoFaG), but Scott Kaufman-Ross is one of the principal architects of the league's trailblazing gambling strategy. Matt Moore sits down with SK-R for an exclusive Q&A…
Big Data = Big Win
Much like the oxpecker bird that eats ticks off a zebra's back, the unique data-sharing relationship between the NBA and MGM will be incredibly symbiotic…
Mobile Sports Betting
Somewhat lost in yesterday's news was MGM CEO Jim Murren's announcement that mobile betting will be available at New Jersey's Borgata casino by the end of the week…
---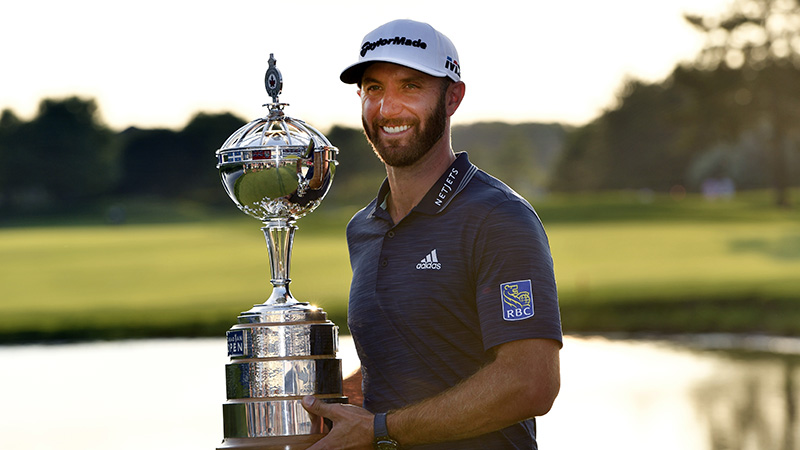 Eric Bolte-USA TODAY Sports. Pictured: Dustin Johnson
Jason Sobel has watched more golf than almost anyone, so when he says Dustin Johnson makes playing the game look easier than anyone else ever has, it means something. Despite his insouciance (word of the day), DJ's the man to beat this week at the Bridgestone Invitational…
Out of the Woods
As Tiger embarks on the final Akron-based edition of the WGC-Bridgestone, Sobel reminisces about the events that allowed him to move up 1,149 spots in the world ranking to qualify for this field…
Perry's Picks
Josh Perry's been on fire of late, and this week he's targeting two massively underpriced favorites…
How would you rate this article?